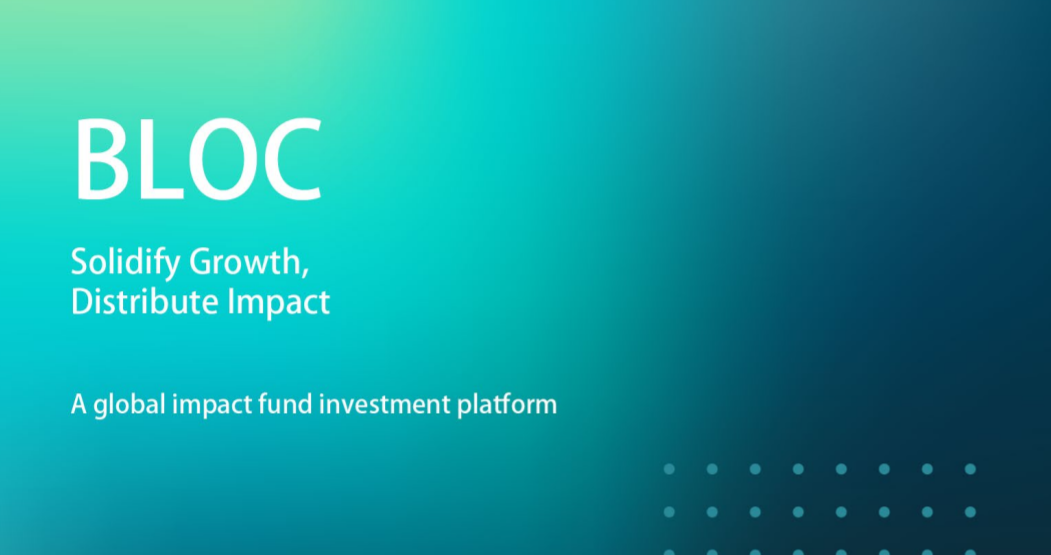 Blockchain technology is known as the revolutionary technology in the history of mankind. As blockchain is immutable it open doors for new opportunities. It's implementation in every sector will transform the working structure. Blockchain brings transparency and trust in all its operations. Cryptocurrency allows to perform low cost and secured transactions instantly around the world. Cryptocurrencies has the capability to replace existing financial structure. Bitcoin today is on the edge to become a global currency.
But still blockchain is a complex technology for many of us and it still has many challenges which needs to be addressed. Scalability, transaction speed and cost are the major fundamental challenges. Solving these challenges will clear the way for blockchain and crypto to mainstream adoption.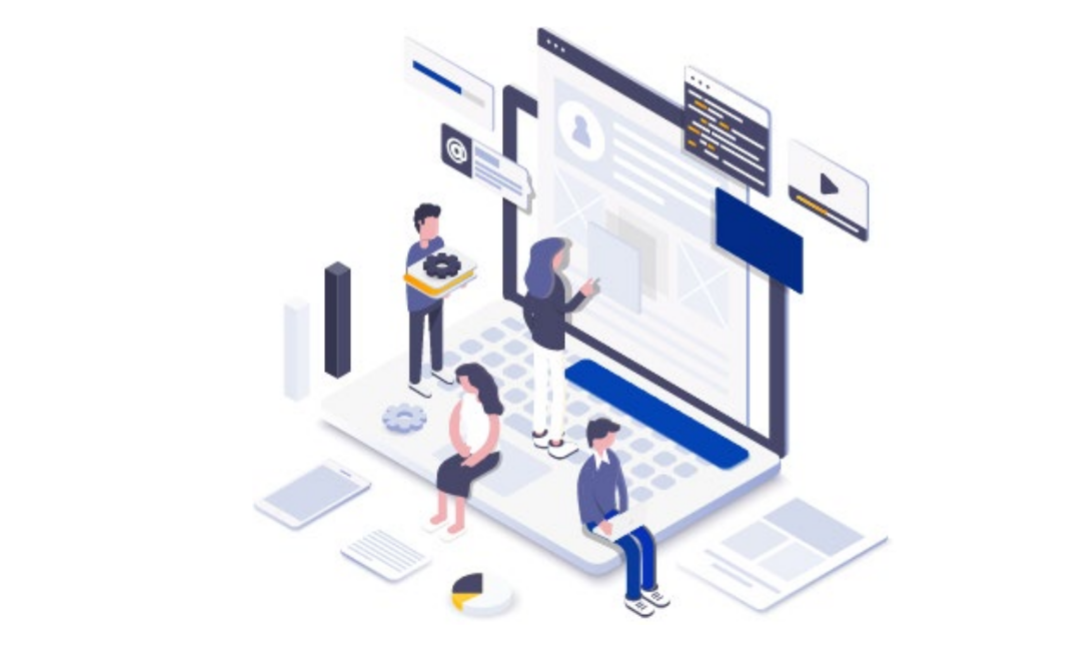 Blockchain's decentralized nature attracts many futuristic and technological projects to develop on it. Today plenty of projects are utilizing the power of blockchain to solve global issues such as poverty, inequality and hunger. Many global experts are working day and night to develop their ideas but only thing which is hindering their work is funding. Due to lack of funding many projects stop their research work in the middle, which is very sad.
Bloc is aiming to build an investment platform which allow investors to invest their funds in high impact projects. With this investors will help to solve global issues by providing necessary funding to idealistic projects. Until today investors didn't have a perfect platform to find impact projects to easily make investments. Bloc platform provides all the impact project details with which investors can make fund investment.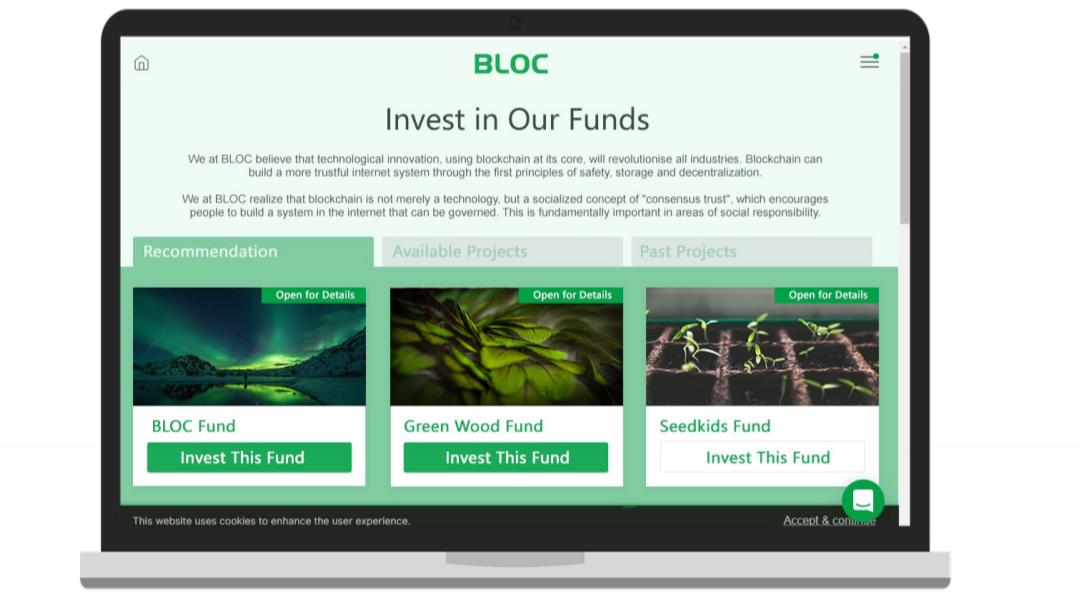 In order to achieve this Bloc platform has made partnerships with global institutions like Bamboo Capital Partners, UNDP, etc. Thus Bloc expand its investment platform globally and allow investors to make investments across the world. Investors can make investments in fiat and crypto currency. Bloc platform uses MDA fiat currency stable coin for investing in impact projects.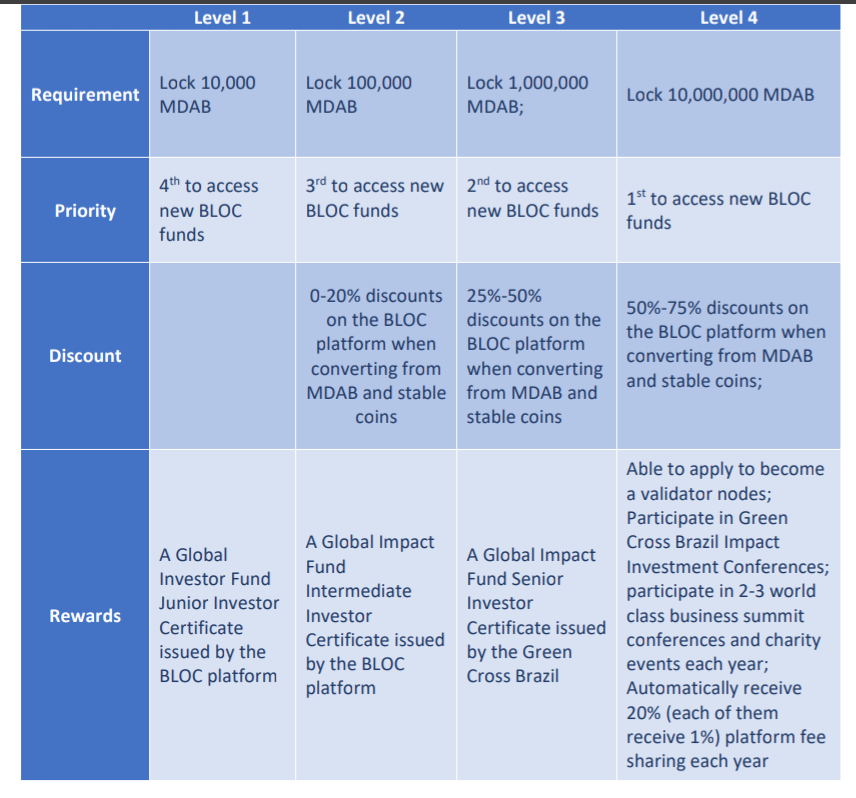 Bloc platform has its own internal token MDAB which provides benefits to investors. Bloc platform help to solve global issues through blockchain technology. Projects like Bloc will transform the investment sector.
Website: https://blocplatform.com
Whitepaper: https://blocplatform.com/wp-content/uploads/2019/06/BLOC-WP-EN.pdf
Telegram: https://t.me/blocplatform
Twitter: https://twitter.com/BlocPlatform
Medium: https://medium.com/@BLOC_Platform
Weibo: https://www.weibo.com/u/7061119844
About author
Ranjeet Gaikwad
Telegram: @Ranjeetcgk
BNB address: bnb1tl843mk4kmu9shlx9xvrw45u8k3qstldzh79uh