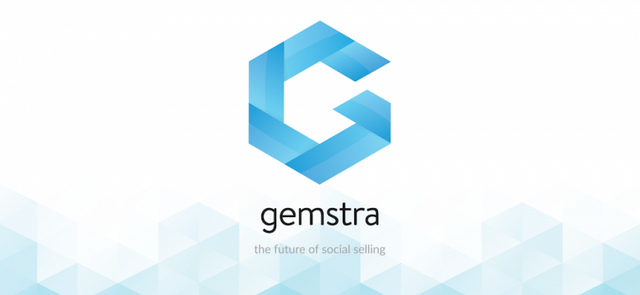 With the advent of internet we can perform many tasks in a much faster way. Technology has created many spaces in every part of our life. No matter what, but the technology has given many convenience and comfort-ness. Take for example of online e-commerce marketing, when it was initially launched people gone crazy about it. It allow users to purchase products by sitting in their home and products got delivered to their door step. Here someone creates the products and sells them on online platform and someone buys it. This process is known as trade relationship. From the ancient times we are following this trade principle till today. Nothing changed just the technology has given more tools to perform it in a better way than earlier.
Problems

The evolution of technology has brought new transformations in every part of our life. Technology has shown a way to look the world differently. It's tools and products allow every business to shift online and start selling their products to the every part of the world no matter how far they are. Today businesses can reach their customers through mobile and other Internet connected devices.
The creation of internet changed the world, it has shortened the distance and allow people to communicate with each other instantly irrespective of their geographic location. Today with the help of smartphones we can do many things. Today's young generation likes to do many stuffs with mobile. Social media networks have become a part of our life. Almost everybody spends some or little time in social media network. Many businesses have identified this opportunity and utilized social media spaces for advertising their products innovatively. People usually shares the posts (containing product information) if they like it or recommends it to their friends or family members. And people usually gives special attention to such recommendations if they received it from someone they follow or believe. Companies/businesses usually approach such persons whose recommendation can gives them a boost to their product sale. Which is why, today you find many people are promoting products on almost every social media platforms. This approach of advertising the products is very effective and solid one.
Advertising on social networks is definitely a good idea and very effective. But the challenging thing is that advertisers don't have appropriate tools or functions which gives them complete statistics about the effectiveness of social advertising. This is very necessary for them because they are spending huge amount of money in promoting products on social networks. This problem is well understood by a team of experts and they decided to solve it through a platform called ASTRA.
Project vision

The vision of the ASTRA project is to provide a platform which essentially gives retail businesses more advanced and effective tools to broadcast their products on social media channels. Adoption of blockchain technology provides an efficient way of selling products on a decentralized network. It also brings transparency and trust between the business aspirants.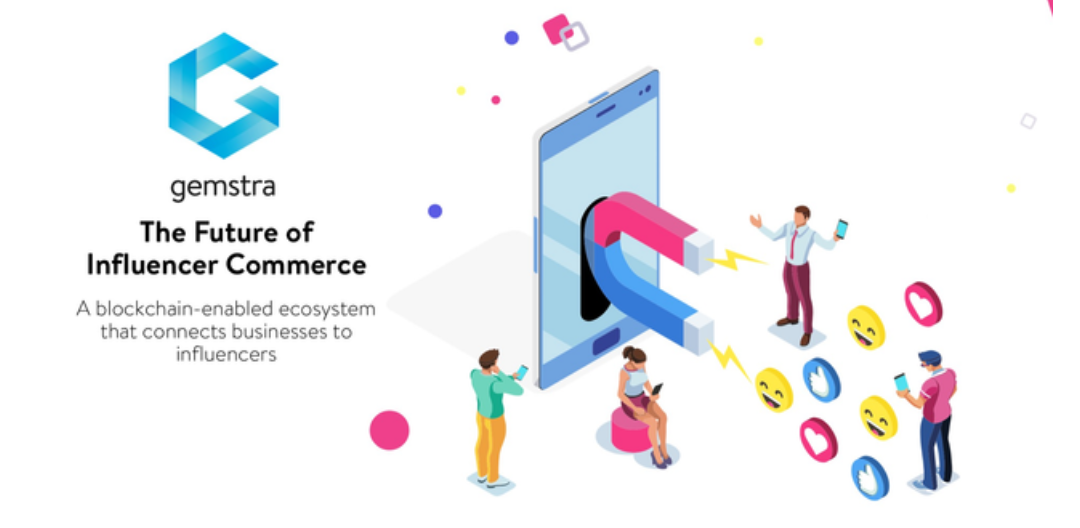 Principle of operation

The ASTRA project provides an opportunity for businesses and retail traders to popularize their products worldwide and accelerate their sales. Thus, they can create a brand to their products through social networking channels. Thus businesses can create their own network of protocols provided with certain terms and conditions and deploy it. They can monitor their every actions through these protocols.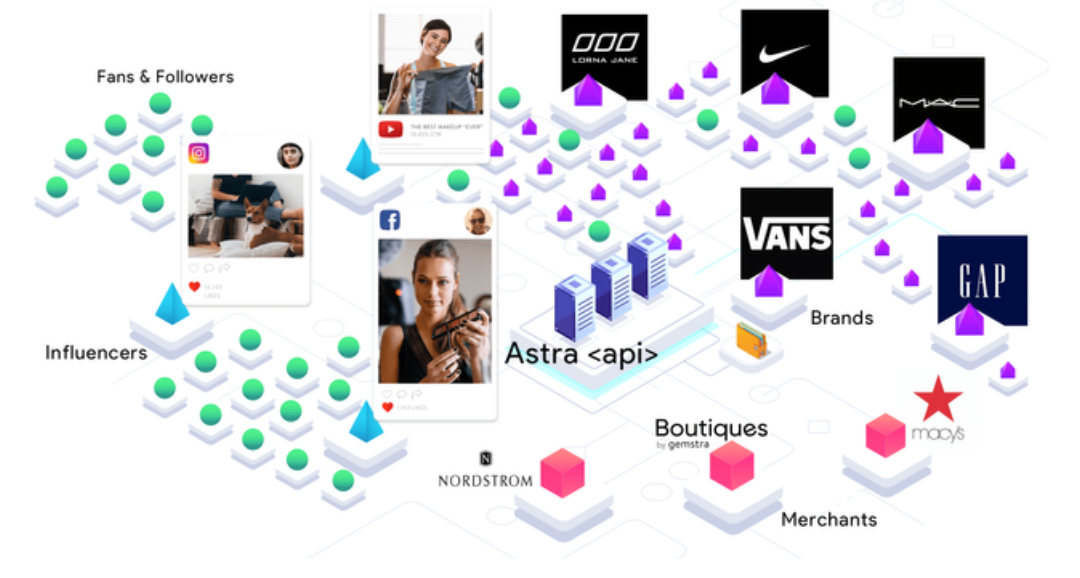 Deployment of blockchain ledger increases transparency, eliminates any third party interference. Business owners and sellers can directly connect with their customers through decentralized network. With the help of Gemstra crypto token every payments will be done instantly at low commission fee.
Advantages of Gemstra

Implementation of revolutionary blockchain ledger completely eliminates any third party from the system and connects sellers with buyers directly. Decentralization brings convenience, reliability, security and complete transparency in every operation. It also provides an opportunity for businesses to deploy smart contracts, thus they can set pre determined conditions and smart contracts will process operations according to it. Smart contracts brings trust in the system and if any disputes arises can be solved easily.
In order to provide suitable service to different businesses, the ASTRA platform has several blocks and each block has different set of tools. The blocks include: knowy, Boutique business, Dash modules etc. In every business area the payment are settled using Gemstra token.

Token details

• Token name: Gemstra
• Token ticker: GEMS
• Token platform: Ethereum ERC20
• Total tokens: 2 billion
Token distribution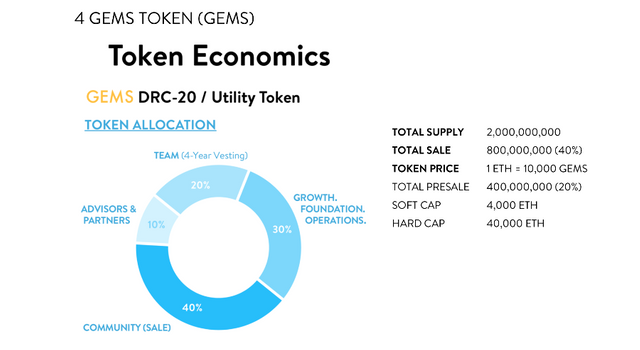 Team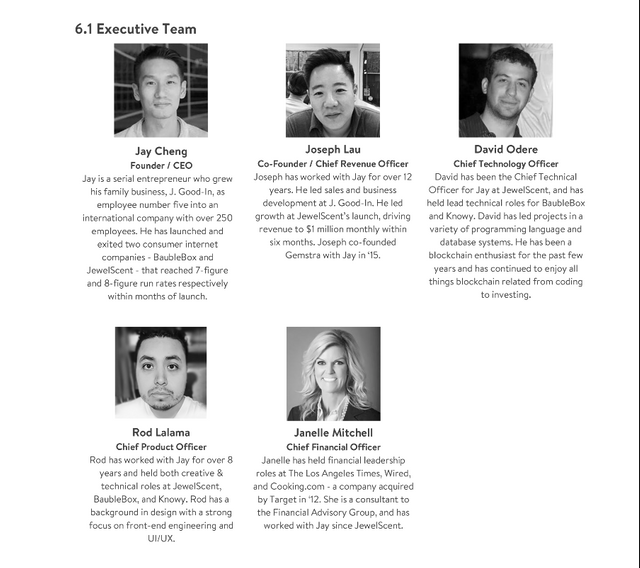 Conclusion

Today every business is struggling with retaining and attracting customers and increasing product sale. To achieve this they use many tips and tricks such as spend huge amount of money in advertising. But the results of their effectiveness is uncertain. That's why ASTRA platform is bringing decentralized blockchain solutions which not only allow them to maximize the effectiveness of social advertising but also manage them efficiently. Businesses can popularize their brands all over the world through decentralized social channels. This project will bring a transformation in this sector. The project looks strong and the team is solid.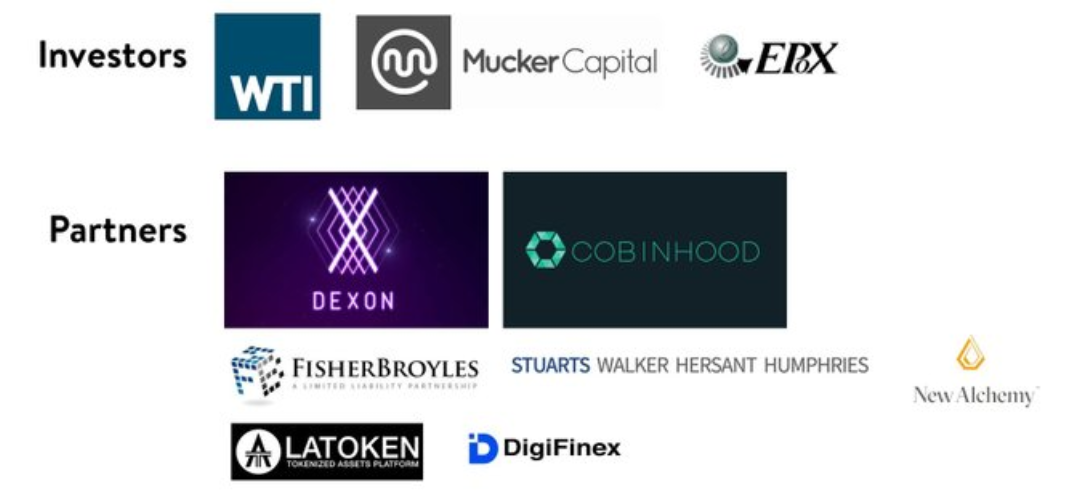 For more details about Gemstra:
Website: https://gemstra.com
Read Whitepaper: https://docsend.com/view/xvyqq7a
ANN thread: https://bitcointalk.org/index.php?topic=4713980.0
Telegram: https://t.me/gemstra
Facebook: http://www.facebook.com/gemstraofficial
Twitter: https://twitter.com/gemstraofficial
Medium: https://medium.com/@gemstra_team
Reddit: https://www.reddit.com/r/Gemstra/
GitHub: https://github.com/gemstra
About the writer:
Bitcointalk username: Ranjeetcg
Bounty0x username: Ranjeetcg
Bitcointalk profile link: https://bitcointalk.org/index.php?action=profile;u=1898937;sa=summary
ETH address: 0x380E6aA24423CC26B0aEAE0B12ddB4bdE506Cb5e