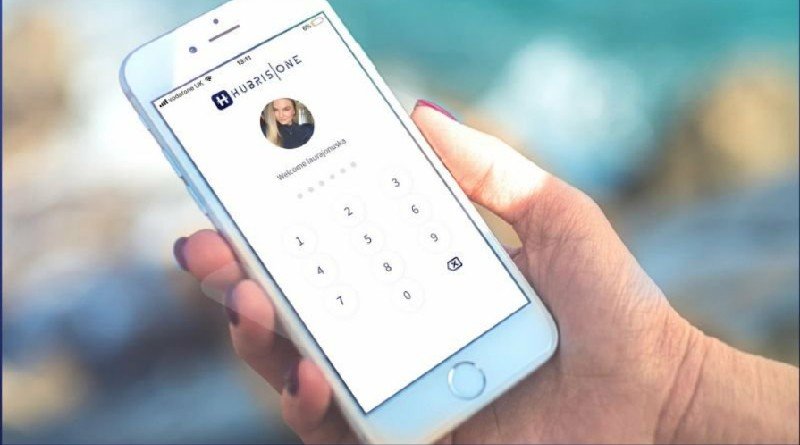 Cryptocurrencies are on the rise today. Every person around the world is searching for either Bitcoin or other crypto coins on the Google search engine. Many of them are attracted due to its volatile nature and some of them are attracted due to its revolutionary technology. Cryptocurrency, the derivative of blockchain technology is set to replace the existing financial and payment sector worldwide. Whether due to hype or technology, people wanted to use, store and transfer these unique piece of technology.
The existing financial model works on archaic principles which is completely outdated. Presently the banks take 3 to 5 days to process international payments. Even after waiting for days people have to pay high transaction fee for payments. The present financial model needs updated technological solutions to provide seamless services. Thanks to cryptocurrency technology which allows to transfer funds instantly with lowest possible commission fee.
But due to the recent crypto scams and frauds people have lost the trust in it. Lack of regulations are hindering the worldwide adoption of crypto technology.
HubrisOne
HubrisOne is a world's first mobile application which combines both crypto and banking sector to bring complete solution package to users. Thus cryptocurrencies will be brought to real world applications by the integration of banking resources. With this traditional investors will get a high level of trust in the crypto and they can invest and utilize the benefits of crypto technology. HubrisOne is aiming to provide simplest financial solution to more than 2 billion unbanked people.
HubrisOne provides regulated and licensed crypto solutions in combination with the existing financial model. HubrisOne provides a digital bank account for users through a mobile application. All the accounts created in HubrisOne are KYC and AML verified which easily allows to get IBAN, BIC and UK based accounts numbers.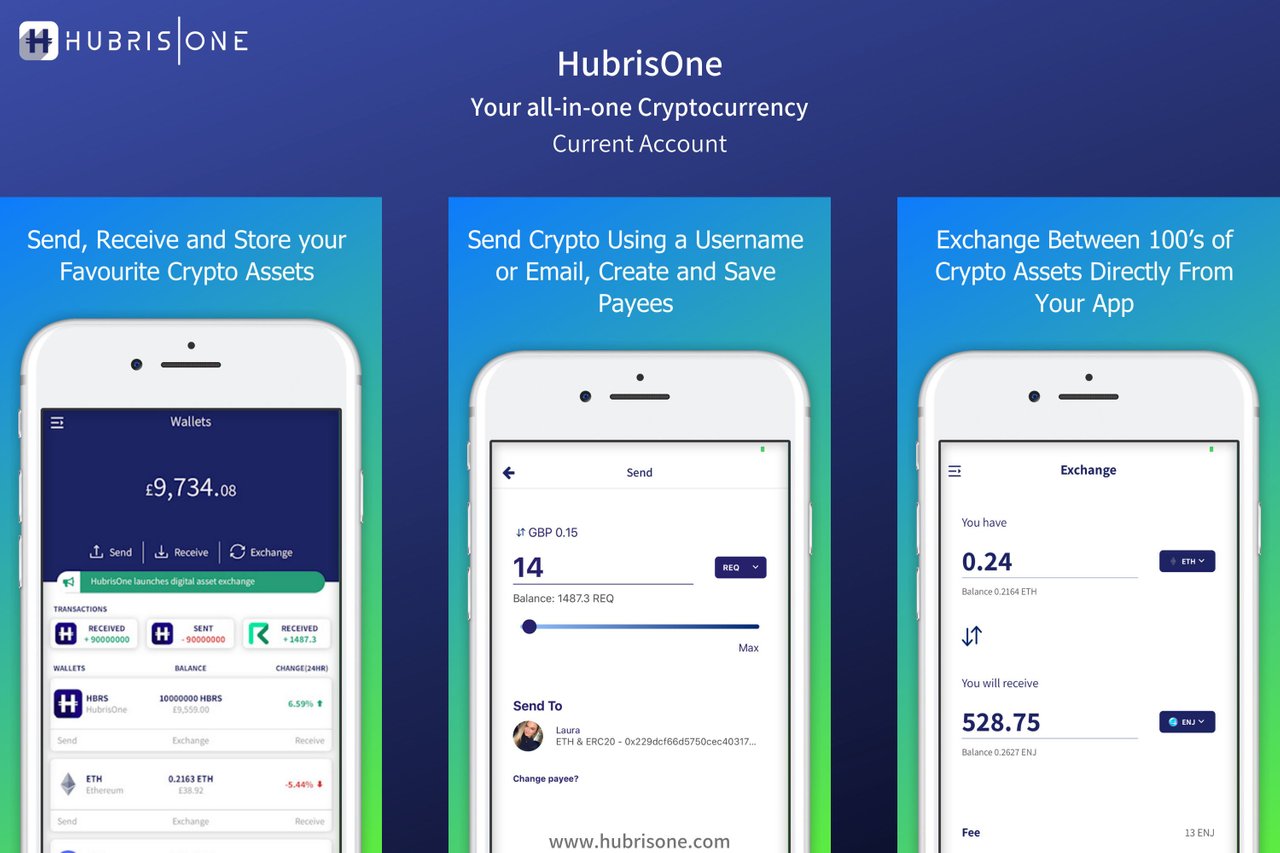 HubrisOne utilizes the power of blockchain and crypto technology in the payment settlement. HubrisOne uses Stellar blockchain network to process worldwide payments in just 3 to 5 seconds. While the traditional banks take 3-5 days to settle the payments. The Stellar network handles 10,000 transactions per second and costs only penny as transaction fee.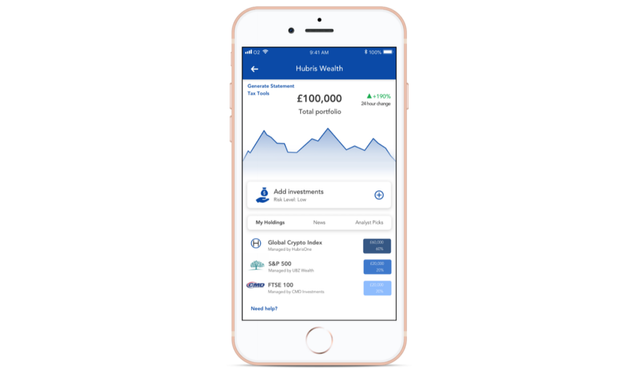 The HubrisOne crypto wallet allow users to store, access, transfer and exchange crypto with Fiat currency. The wallet is a link between HubrisOne digital bank account and debit card. HubrisOne debit card can be used as a regular card with fully unlocked features. Within the application users can reset the debit card pin and link it with multiple accounts. They can even order physical debit card in just few clicks. One thing to note that all the HubrisOne debit cards are powered by VISA.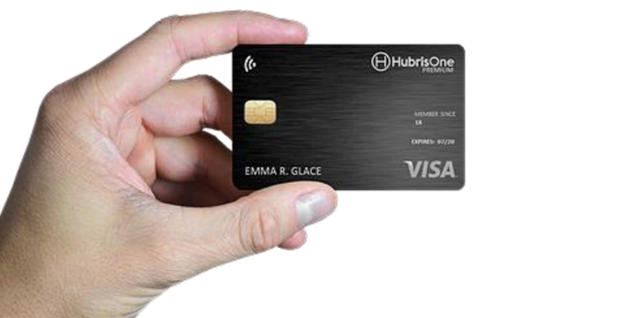 The best part of HubrisOne bank account is that users will get loan instantly upon approval to their account without checking their credit history with fixed 10% interest rate. Blockchain allows to track transactions in real time with full transparency. Which retains the level of trust on the platform.
At the same time HubrisOne implemented all the security measures such as SSL certificate encryption, two factor authentication and etc as safeguard measures for our digital assets. The HubrisOne platform uses it's own token HBRS for platform operations and to unlock extra features.
Final conclusion
HubrisOne is aiming to revolutionize the financial sector with the implementation of crypto technology. Thus, our financial sector will be modernized and brings high level trust and transparency in it. Global payments will be processed in just seconds and we don't need to wait for days. HubrisOne is a complete crypto and banking package to all users including unbanked one. With HubrisOne crypto gets a real world adoption and increases the trust level in the users. Thanks to HubrisOne for boosting the adoption of crypto technology.
About HubrisOne
Website: https://www.hubrisone.com
Telegram: https://t.me/joinchat/GuFq30lo1whgb0DkfjxFyg
Whitepaper: https://drive.google.com/file/d/1wdctxRVBVjWXQ5-Z9sYeuk72VPo5iVHS/view
ANN thread: https://bitcointalk.org/index.php?topic=5039930
Facebook: https://www.facebook.com/HubrisOne1
Twitter: https://twitter.com/hubrisone
Instagram: http://www.instagram.com/hubrisone
Medium: https://medium.com/@hubrisone
LinkedIn: https://www.linkedin.com/company/hubrisone
YouTube: https://www.youtube.com/channel/UCZIQ9r6Y1HSTY1Uf4qQw6Hw
GitHub: https://github.com/HubrisOne
About author
Bitcointalk username: Ranjeetcg
Bitcointalk profile link: https://bitcointalk.org/index.php?action=profile;u=1898937;sa=summary
ETH address: 0x8a4aBb5D5e2A61A8f82783069a00653641Ab0634