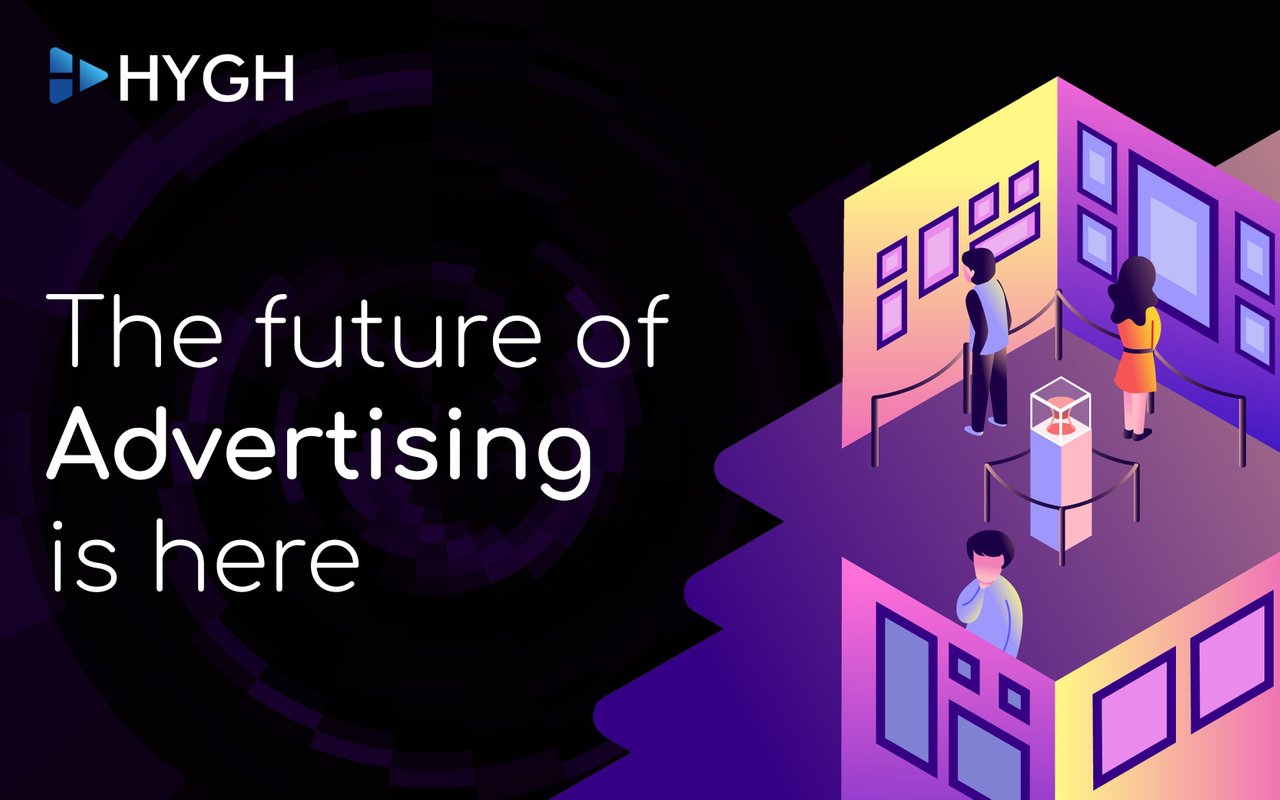 "A good advertisement is one which sells the product without drawing attention to itself" -
David Ogilvy
The quote that you read, shows how advertisement is important to any business or company. Advertisement is a way to not only attract customers but also to make it their first choice. That is why, the best product not always wins; only the best well-known product wins. Thus, every business or company spends millions of dollars to attract customers and create a well-known brand.
Revolution in technology has transformed humans from uncivilized state to modern state. It has changed the way we live and the way we do business today. With the advent of Internet we not only can communicate but also convey our message to everyone around the world. Internet has transformed the traditional business into digital one. Businesses are highly focusing on attracting customers by digital advertisements.
Problems

As we said above, advertisement is a way to attract and convey the brief intro about the product and it's company. That's why the advertisement industry is highly reputed. It is estimated that the advertisement industry worths more than $200 billion dollar by 2022. But everything is not so sweet as it seems, even advertisement industry is facing many challenges which needs to be solved to make it better and reliable.
The challenges include:
• most of the advertisements reach limited audience;
• they have out focused targets;
• lack of proper and necessary information about the product and offer;
• they are not interactive;
• low audience retaining contents;
• non flexible campaigns;
• regulations limits the growth;
• non transparent processes;
• unnecessary intermediaries;
• industry filled with fraudsters;
But now thanks to a team of highly experienced professional who have identified these problems and are working hard to solve them innovatively by creating a platform called HYGH.
Project vision

HYGH is a blockchain technology powered peer-to-peer (P2P) out of home advertising network, which directly connects brands with consumers. It is a decentralized content management network which makes outdoor advertising accessible to all.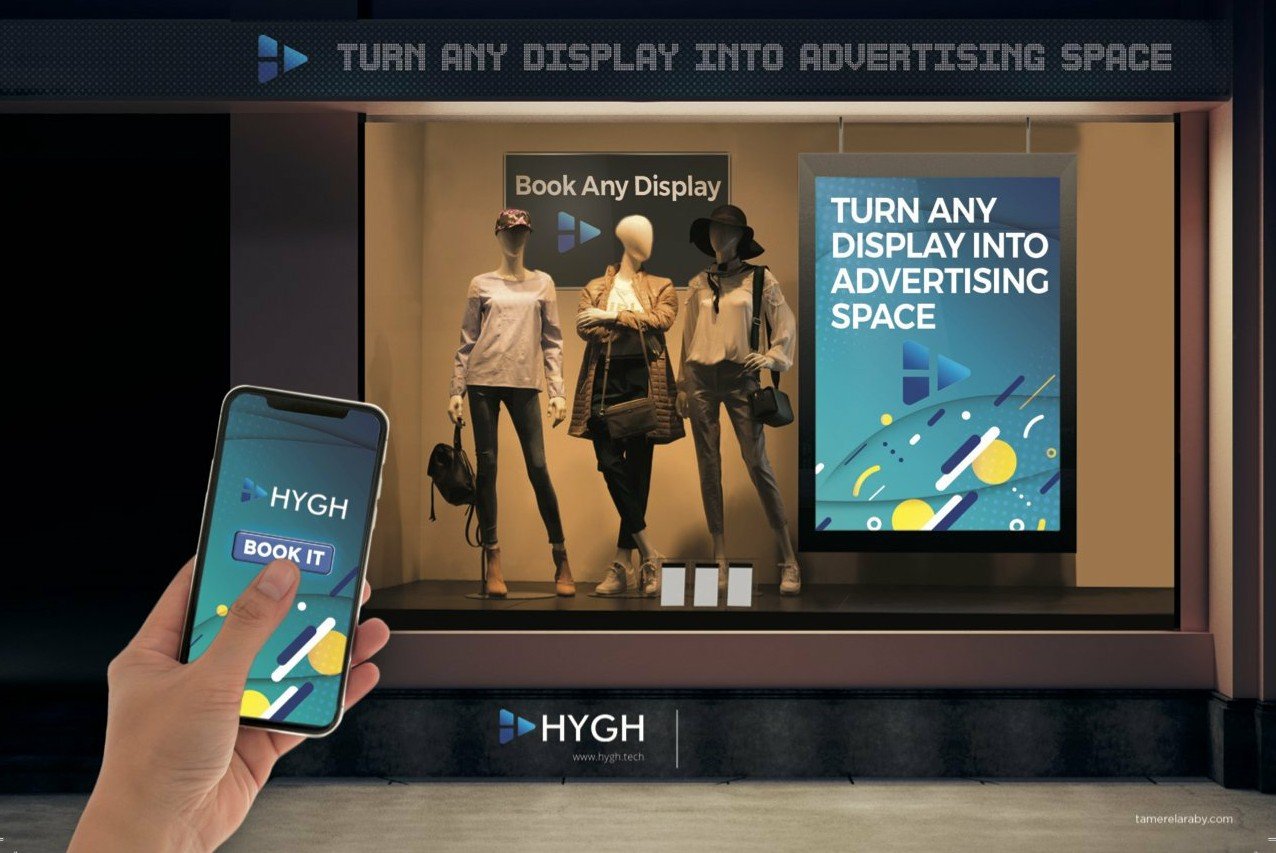 Design features

HYGH wants to revolutionize the present advertising sector through digital out of home (DOOH) by implementing the power of blockchain technology. It will make advertisements highly interactive and makes audience engagement with brands. The best part is anyone who has digital display devices (like smart TV, tablets etc) can join the HYGH advertising network and starts displaying the ads. This method attracts and motivates people to become an advertisers irrespective of budget size. This is a similar way that Airbnb transformed the hotel industry.

It is worth to note that people are now becoming very conscious and have higher expectations from their brands. The ultimate goal of HYGH is to reach the consumers mind through innovative and interactive advertising. Thus, brands can popularize themselves in people mindshare. Our future generation expecting more from advertisers, to have these qualities:
• Contextual;
• Authentic;
• Dynamic;
• Interactive;
• Personalised;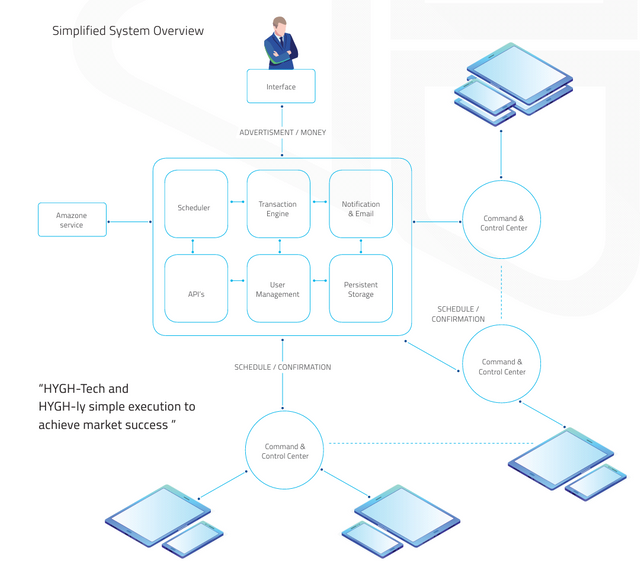 HYGH provides simple ways for every digital display owners to join the advertising network. HYGH has a advertising booking engine, which provides a media player which displays ads through videos, photos and with other interactive contents. HYGH platform is accessible through web and mobile application. To start displaying ads, display owners need to register on the HYGH platform. Upon registering their displays, they need to install HYGH player on the smart displays. Owners are provided with a secure pairing code which directly connects the software to advertisers and the display starts showing the ads. Thus, for doing so display owners starts earning.
Benefits

HYGH provides many intuitive benefits to every participants:
• brands will not require any special skills and campaign experience to launch their ads;
• they can control their spendings and manage their campaigns in real time;
• launch targeted advertisements to specific displays and location based ads;
• anti fraud checks helps to eliminate any fraudulent behaviour;
• integration of DOOH increases the effectiveness;
• expand and manage inventory portfolios transparently;
• display owners can start displaying ads on smart TV or tablets and can earn from it;
• HYGH distributes 83.5% of ads revenue with display owners, this helps them to earn more;
• HYGH can be easily scalable worldwide;
• HYGH will get benefits from the blockchain adoption in every segment;
STO details

• Token ticker: HYGH
• Category: Security token
• Token price: $0.05
• Total supply: 1 Billion
• Hardcap: $23,85,000
Token distribution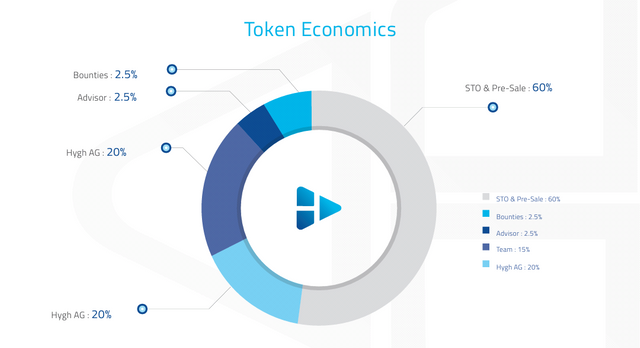 Partners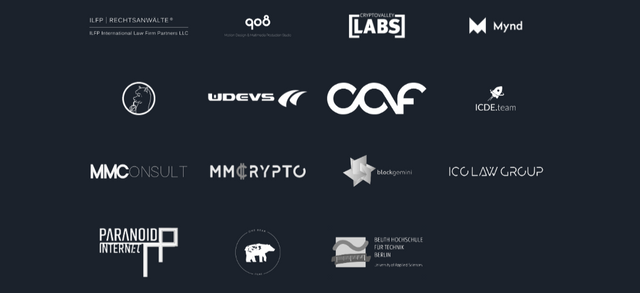 Final conclusion

HYGH wants to democratise the advertising sector through DOOH and blockchain technology. HYGH wants to turn every digital display into a advertising display. With the advent of internet everyone can easily display ads through HYGH network and can start earning from it. Display owners can make passive income for hosting ads. Thus, brands can advertise their products in any part of the world through HYGH network. This gives a global attention to brands. This project has own many awards in blockchain summits. You can check out the prototype here: https://demo.hygh.tech
Finally I would suggest you to read the official whitpepaper of the project for more details. This project needs much public attention and I wish all the best for this great project.


About HYGH:
Website: https://hygh.tech/
Read Whitepaper: https://hygh.tech/docs/HYGH-Paper.pdf
ANN thread: https://bitcointalk.org/index.php?topic=5104586
Telegram: https://t.me/hyghag
Facebook: https://www.facebook.com/hyghag/
Twitter: https://twitter.com/hyghag
Instagram: https://www.instagram.com/hygh_official/
Medium: https://medium.com/hygh-tech
Reddit: https://reddit.com/r/HYGH/
YouTube: https://www.youtube.com/channel/UCMeZRN85xZQmvcbMEQyEunA
About the writer:
Bitcointalk username: Ranjeetcg
Bounty0x username: Ranjeetcg
Bitcointalk profile link: https://bitcointalk.org/index.php?action=profile;u=1898937;sa=summary
ETH address: 0x380E6aA24423CC26B0aEAE0B12ddB4bdE506Cb5e