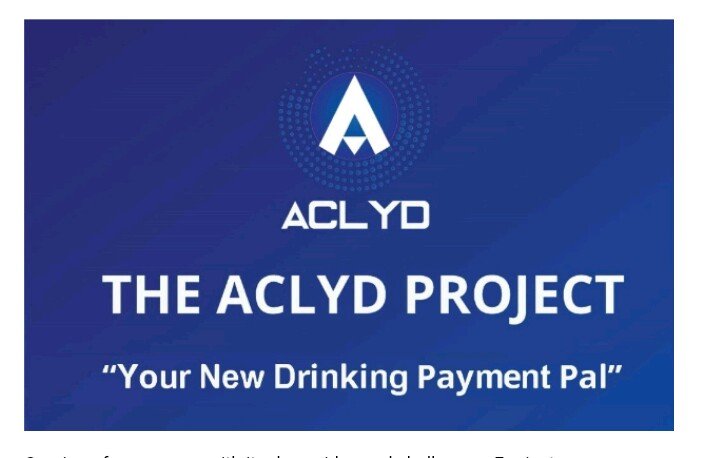 Coming of age comes with its downsides and challenges. For instance, a teenager crossing into adulthood is expected to discard some child-like habits and put on the coat of maturity. In some climes, adulthood is pegged at the age of eighteen. Certain beverages such as alcohol are made for such age-group but ironically, there is always a caution to drink responsibly.
The global alcohol industry is improving as years go by but the major challenge is selling alcoholic beverages to the right people. Youthful exuberance had taken center of the stage and teenagers who are yet to clock certain age limits are found wanting for illegal alcohol intake.
Since most businesses dealing on the commodity wish to make sales, they tend to sale to prohibited age groups. Currently running on centralized atmosphere, the industry is also faced with last mile delivery bottleneck. This also boils down to the fact that merchants might not be in the know of the buyer behind an order till the delivery agent shows up at the doorstep and in most cases, the outcome is not what was expected as most buyers turn out to be minors.
INTODUCING ACLYD
Aclyd aims to decentralize how alcohol is distributed. Aside this, it also uses the blockchain as solution to piled-up trenches dominant in traditional settings. There are also patterned solutions for ingredient provision with removal of high exchange rates.
In a nutshell, Aclyd uses the distributed ledger in removing bottlenecks that were hitherto prevalent and also opening pathways for further improvements in alcohol distribution.
PLATFORM
Aclyd has three products that are hoped to bring lasting solutions to already fragmented alcoholic industry. The platform is one of these and works in tandem with the blockchain as means of facilitating transactions. Key participants such as wholesalers, merchants and importers that have borne the grunt of hitched transactions spanning into months will have breath of fresh air as Aclyd scales transactions in real-time and at reduced costs.
SMART WALLET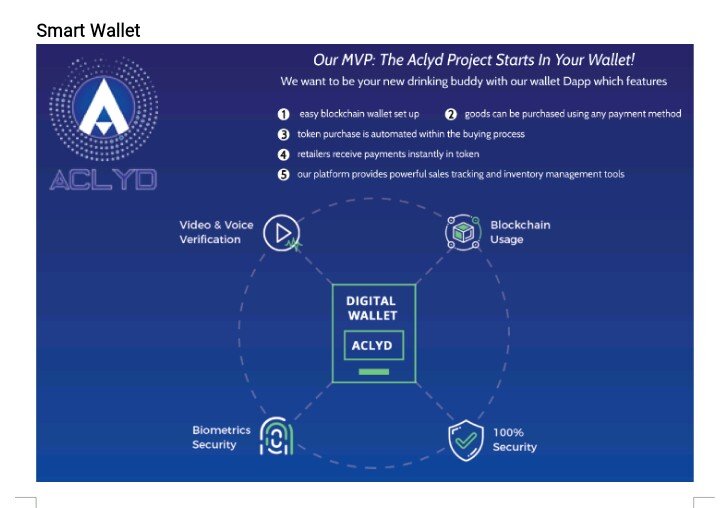 Aclyd had delegated a smart wallet as means of stopping inordinate consumption of alcohol by minors. It will be later transformed into a mobile wallet for portability. Transactions will be made on the blockchain and confirmation will be made to ascertain a buyer is same as the wallet holder. In conjunction with its dApps, Aclyd's wallet will provide merchants with tools to identify minors and cut them off from the system. There is also integrated KYC function that further places restrictions on minors.
TOKEN
The Aclyd token is touted as better variant to hitches in fiat currencies. Users can place orders using this and get their products delivered in real-time. The token can be funded using fiat currencies provided a user has the Acyld wallet installed in his device. Payments can be sent to merchants and accounts funded after an address had been generated.
SMART CONTRACTS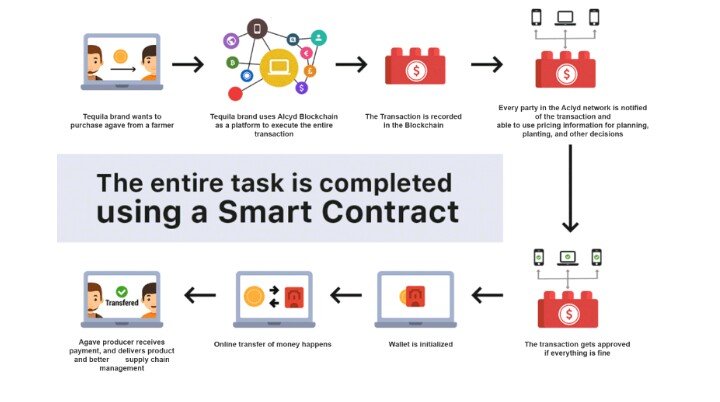 The last product on Aclyd is the user-oriented smart contracts. Limited supply of alcoholic beverage production necessitated this and now, a vendor can create smart contracts in view of expected ingredients and it is left for the farmer to accept same and deliver when due. Vendors are also allowed to sell their products on the platform by placing smart contracts to that effect.
The smart contract also features in decision-making. Previously, farmers hardly have requisite information that will guide their planting. The situation changes this time as the smart contract avails information that allows farmers arrive at concrete planting decisions.
On the part of the producer/vendor, he is allowed to create smart contracts tailored for his pain points. In the case of limited supply, he can through the smart contract tender requests ahead of time thereby allowing him to place order for future delivery. Information on pricing is also made available so both parties can be in the know of costs before transacting.
BORDERLESS PAYMENTS
With increased displeasure growing as result of limited settings and transactions hitches, Aclyd believes borderless transactions on the blockchain might go the extra mile in saving buyers and merchants the stress. Hence, the token had been configured for cross-border use cases. This also extends to vendors that might want to make payments for ingredients such as hops and also for consumers.
TOKEN DISTRIBUTION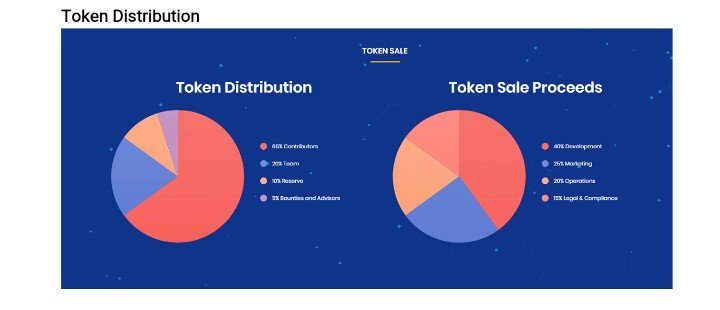 TOKEN SALES INFORMATION
Symbol: ACLYD
Token Standard: ERC-20
Platform: Ethereum
Soft Cap: $500,000 USD
Hard Cap: $10,202,500 USD
Exchange Rate: 1 ACYLD= $0.07 USD
Accepted Currencies: BTC, LTC, ETH
Registration Country: Bermuda
Restricted: The USA
MEET THE TEAM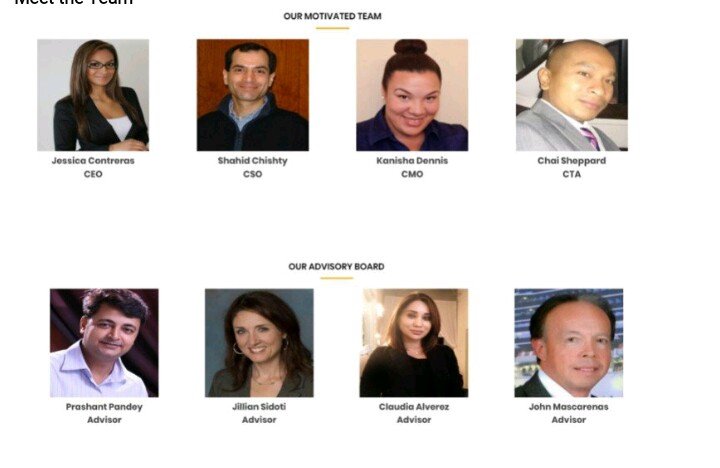 Final Thoughts
Revolution is coming the way of the alcoholic industry with Aclyd's solutions.
For more information about ACLYD, kindly visit:
Website: https://aclyd.com/
Whitepaper: https://aclyd.com/wp-content/uploads/WP.pdf
Twitter: https://twitter.com/AclydProject
Telegram: https://t.me/aclyd
Writers Bounty0x username: sholex00