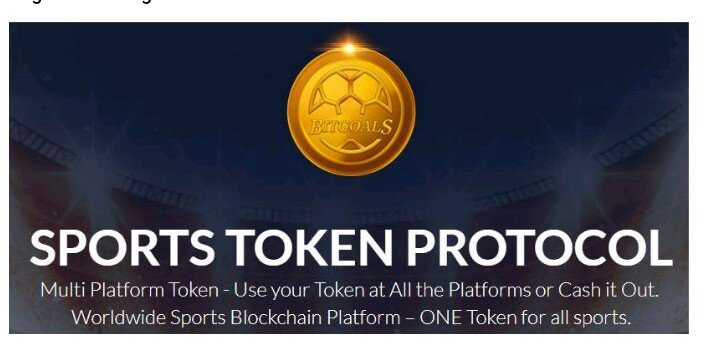 It won't be out of place if someone doesn't show interest in wrestling but an awkward look tends to be cast on someone who rather games on his device than watch a football match. Though these two cases are sports, the former seems to have upper hand and far coverage. The sports industry had come a long way and since its inception, the 21st century was a glorifying moment for users. There was introduction of betting systems, a channel where end-users are rewarded for touting the success of a sports team against another.
However, the system is fragmented across lines of insecure transactions and centralized controls. Given the fact that many users are not in the know of what it takes to hit it big in the industry, they often solicit the ironical expertise of bookmakers. The outcome becomes the case of a hunter becoming the hunted; a scenario that is aptly captured by bookmakers' dubious activities. In addition to their delayed payouts, bookmakers feed on the ignorance of users and make a living out of them. The stage was therefore set for Bitgoals; a betting system hinged on the blockchain.
WHAT DOES BITGOALS OFFER?
Bitgoals can best be described as savior of users who have lost huge chunk of their supposed winnings to the gimmicks of bookmakers. The platform literally salvages users by utilizing the distributed ledger technology in cutting off third-party interference in the system.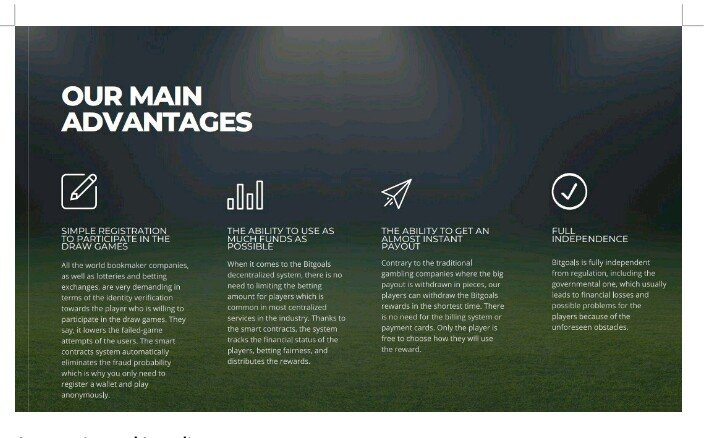 ANONYMITY AND LEGALITY
The betting industry is often looked upon as a scam and many have been devoid of it because of its illegality. Bitgoals took a giant stride towards the legality of betting and this was evident with its partnerships with key players in the sports industry. For enhanced security, the platform deploys the smart contract in keeping token holders and players anonymous.
TRANSACTION THROUGHPUT
As solution to delayed payouts and high fees associated with it, Bitgoals cuts off middlemen that take part of users' funds in addition to releasing users' funds when due. The platform also utilizes cryptographically-verified codes for transaction verification.
PLAYERS' DELIGHT
Bitgoals will certainly be players' delight because it distances itself from conventional practice obtainable in lotteries and bookmakers and instead uses the blockchain in redistributing resources. The platform is free from external controls and offers users simplified registrations and limitless betting funds. There will also be token-incentives for users when they bet correctly.
Roadmap


For more information about bitgoals, kindly visit;
Website: https://bitgoals.com/
Whitepaper: https://bitgoals.com/wp-content/uploads/2018/05/Bitgoals_WP.pdf
Twitter: https://twitter.com/BitGoals
Telegram: https://t.me/BitGoals
Facebook: https://www.facebook.com/BitGoalsSTP
Bounty Thread: https://bitcointalk.org/index.php?topic=4447485
Writer bitcointalk username: sholex00
Writer's bitcointalk Profile Link: https://bitcointalk.org/index.php?action=profile;u=1256875
ETH ADDRESS: 0x70466b2326AC389BA3C1d78d3b16db6B158d3064