Cryptocurrencies are rapidly gaining mass adoption and their acceptability as a means of payment cannot be underestimated. Statistics show that cryptocurrencies are beginning to possess virtually all the characteristics of money and that in the nearest future they will become a legal tender. Since the advent of Bitcoin which is the father of all cryptocurrencies, many platforms / developers have come up with different cryptocurrencies each having a unique idea and innovation. Cryptocurrecies such as bitcoin, Ethereum, Litecoin, Ripple e.t.c were created to solve a certain problem and their resultant effect in the society like i said before cannot be underestimated. According to reasearch, the major challenge crypto lovers are facing is the inability to use their crypto assets to pay for goods and services at various locations and because of this factor many are discouraged to invest in cryptocurrencies. To solve this problem, differrent platforms came up with ideas to make cryptocurrencies spendable anywhere in the world. In this article, i am going to introduce you to a platform that has all the resources needed to make cryptocurrencies globally acceptable.
FUZEX PLATFORM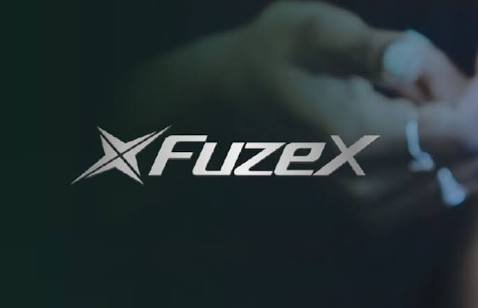 FuzeX is an idea or innovation built on blockchain technology. This platform allows the users to use the cryptocurrencies for day to day spendings such as the way we spend our money (fiat) on a daily basis. As a result, the transactions are made feasible with the help of this blockchain technology. What makes FuzeX unique is that It provides an e-card to the users with the help of which, spending in cryptocurrencies is made possible.
FuzeX card is designed in such a way that it works and look just like a normal debit card or a credit card. With this card , you will be able to initiate a transactions quite easily.
With just a single card provided by fuzeX, one will be able to manage multiple accounts. This card has been programmed in a way that it can accomodates as many cryptocurrencies as possible such that there is no need of going around with different cards along with you anytime you go out. You can easily manage their accounts according to your spending habits. This is one of the main advantages of FuzeX card.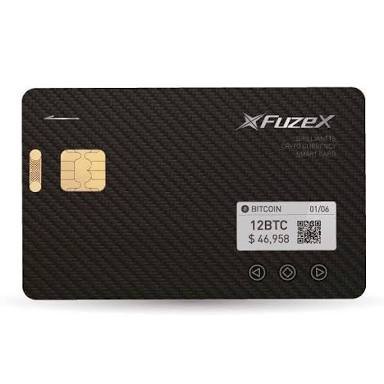 How does it work?
Based on my findings, the card which was designed by FuzeX comes along with the power on and the power off features. At the point of use, you will be able to activate the card and enter the pin codes quite easily thereby allowing users to trigger the payments quite easily as well. This is one of the fascinating features which you have got when it comes to the FuzeX card. In addition to that, the peer to peer transactions/payments can easily be done with the help of fuzeX card. This factor alone single handedly outshine all other competeting platforms that are aiming at achieving what FuzeX has put in place. Another interesting thing about fuzeX is that , you can use fuzeX card with the help of the wireless connection. Thus, a wired connection is not at all necessary.
FUZEX ECOSYSTEM:
The FuzeX ecosystem consists of the fuzeX card, the fuzeX wallet and the fuzeX exchange. The fuzeX card can easily be connected to the wallet application and as a result, transaction will become significantl easier for you to spend the cryptocurrencies which you are making from other source. In addition to this, you do not have to bring out the wallet or the smartphone in order to process a transaction. Wireless payments are possible as well and this is one of the main advantages of FuzeX card.
In conclusion, when it comes to spending money which you are holding in cryptocurrencies, FuzeX card provides you with the perfect option to do so. This will mean that you are able to acquire cryptocurrencies and easily spend the cryptocurrencies as well. The charges will be deducted according to the latest exchange rate. As a result, it will become much easier for you to use the cryptocurrencies to your advantage.
For more information about FuzeX, kindly visit:
Website: https://fuzex.co/
Whitepaper: https://fuzex.co/wp-content/uploads/2018/01/FuzeX_whitepaper.pdf
Facebook: https://www.facebook.com/FuzeX.co
Telegram: https://t.me/FuzeX
Twitter: https://twitter.com/FuzeX_co
Writer: sholex00
Writer's bitcointalk URL: https://bitcointalk.org/index.php?action=profile;u=1256875