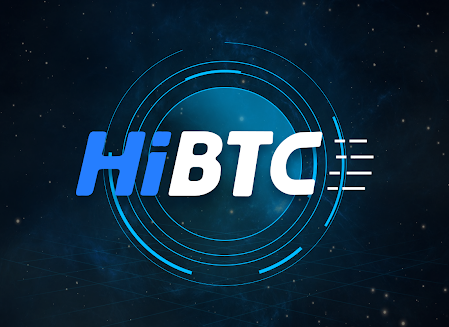 HiBTC is founded with the aim of transcending information barriers in the traditional models of firms that arise from the non-symmetric dissemination between shareholders, management, companies, and end users. The idea is to create a shared organization structure to enable every one of its partaker's equal rights to take part in business decisions.
It is a decentralized community, one with no heads of departments, just community members united by the common goal of driving the ecosystem forward. There are no boards of directors in HiBTC, and no management, just a bunch of founding tech people who serve the platform while also enjoying the same benefits other incoming users enjoy.
HiBTC is regarded as among the most advanced cryptocurrency exchanges in the crypto world today. The platform offers an impressive range of crypto tools and services including digital assets to traders, both novice and advanced and is available to many countries except those sans anti-money laundering and counterterrorism financing laws.
Over the years, HiBTC has garnered steady success and popularity due to its strong emphases on a dependable API, low transaction fees, top-notch security, a diverse range of crypto trading features and services, and a super intuitive user interface.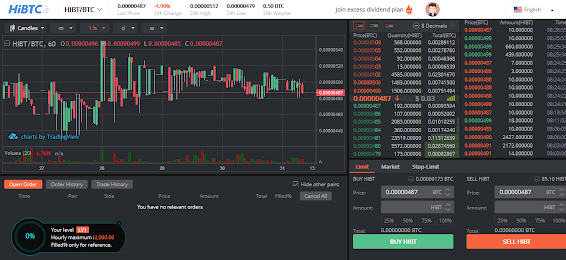 In HiBTC, every participant can achieve investment aims without worrying over privacy issues or security due to the transparent, fair and shared investment environment the platform has created. With the newly introduced Dividend Bonus Program, every user has the opportunity to join the program with some or all of the HIBT they own and reap dividend bonus returns to add to their basic dividend benefits.
FEATURES:
REVENUE SHARING
HiBTC intends that all HiBTC owners will have a share of platform revenues. Anything thing that remains will be funneled into platform operation and maintenance. After ever hours, all users will have their holdings screened, and their share of the dividend allocation will be calculated from these holding and distributed according to revenues received within the period under consideration. Revenues to be allocated to users and compiled and released the next day.
The new Dividend Bonus program is meant to ensure that HiBTC owners remain active by allowing them an opportunity to reinvest part or all of their HIBT so that they can receive bonuses after lockup periods.
SECURITY
HiBTC has joined forces with reputable security outfits to set up firewalls and platform codes that make for safe transactions on the platform. HiBTC has two-factor authentication along with Google authenticator on registration to eliminate the possibility of break-ins and unauthorized access. Other security features include multi-signature and cold/hot wallet separation which secures 90 percent of assets. There is also the automatic logouts feature, the Terminate All Sessions to ensure that all other sessions are ended once a user is done, as well as email notifications on login from a different IP address.
RISK CONTROL
HiBTC intends to introduce a financial derivatives system targeting digital currency and forward contracts, future contracts, and token financing to make sure that risks are effectively hedged.
MINING HIBT
For every transaction HiBTC users make using the platform, there is a processing fee generated. This processing fee is then calculated with the HIBT owned by the user and HIBT market prices and re-awarded to the user. Users will, therefore, be able to earn 50 percent of HIBT on making transactions through transaction processing fee mining through the transaction + token mining model.
The formula used to calculate the possible number of HIBT that users can be able to earn: (Qi × Pi ÷ PHIBT) × α%, where:
Qi is the number of processing fee paid;
Pi is the unit price of the processing fee paid at the time it is paid;
PHIBT is the proportion of the processing fee return the user enjoys at the time the processing fee is paid.
HiBTC limits the available quantity of HIBT that a user can mine per hour to guarantee that HiBTC becomes a sustainable long-term option for users. By increasing their HIBT currency holding ability, users can level up and become high-grade miners to get a higher fee return percentage per hour, as well as upper mining limits.
Conclusion:
HiBTC offers an ample range of trading tools, features and services compared to several crypto exchanging platforms, suitable to both entry-level users and large volume traders.
For more information about HiBTC, kindly visit;
Exchange Link: https://www.hibtc.com
Whitepaper: https://www.hibtc.com/om/about/en-us/whitepaper.pdf
Twitter: https://twitter.com/HiBTC_Exchange
Telegram: https://t.me/www_HiBTC_com1
Author: sholex00
BTT profile link: https://bitcointalk.org/index.php?action=profile;u=1256875