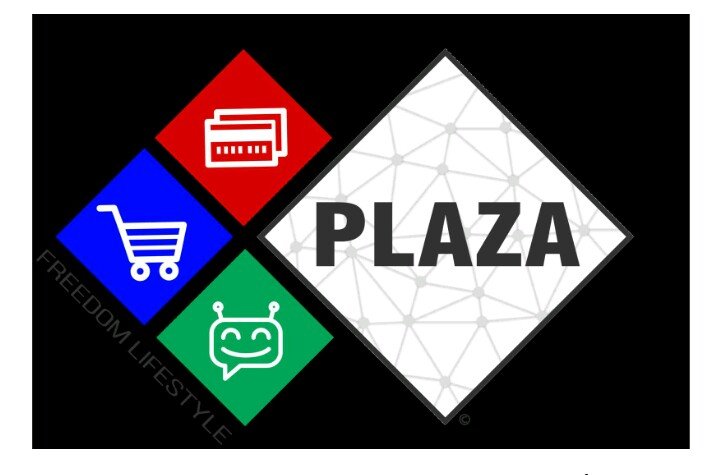 Entrepreneurs in the world today are not entirely in best moods because of centralized pattern trade is taking. Merchants in the 19th century will be turning in their graves to have missed the opportunity created by electronic commerce.
As the world is fast moving with the trends of technology and with new innovations springing up on monthly basis, ecommerce is no doubt, the "next big thing" with respect to trade. At the moment, thousands of physical stores have shut down because the likes of Alibaba and Amazon are out to take over the world commerce.
If you're dazzled why these platforms have been able to amass billions of dollars within the few decades they've been in existence, then you're either underrating the power of ecommerce of simply not in tune with its dictates.
Apart from last-mile challenges such as delivery time, ecommerce has potentials to fully take over how trade is to be conducted. However, much needs to be done for sustenance of the system. This need prompted the coming of Plaza Systems.
A Plaza on the Blockchain
As the name implies, the project is simply put, a plaza (marketplace) on the blockchain technology. As the technology is set to market its tenth birthday, it is imperative to conquer as many industries as possible and make same basis for its continued sustenance.
However, the project is particularly keen on forging ways out of stiff hold of ecommerce chain by few platforms that seem to control the industry. First, there is the issue of high costs that is not only peculiar to buyers but also leaves sellers struggling with their profits.
The issue here is that the likes of Amazon, through their affiliate programs, allow merchants put up goods for sale and in turn, literally extort huge sums from them. In bid to keep ashore, these sellers often hike the price of commodity; leaving buyers struggling to pay extra dollars for a product they could have gotten at less the stated amount.
You also get to face the issue of centralized control as intermediaries calling the shorts are at liberty to take merchants off their platforms if they wouldn't part with some funds.
Plaza – A Working Solution
With these overt anomalies, Plaza is keen on redistributing transactions with the aim of the blockchain. While the technology facilitates transactions, there is the smart contract to cut off third-party and create a peer transaction basis.
The era of data monopoly that allows these platforms as well as sellers utilize available algorithms in sorting user preference might have just met a waterloo. Plaza entrusts data owners with their information and from these, they can earn token-incentives when they find willing buyers.
While this is commendable, there is also data encryption that protects it from intermediary and unwanted party access.
Decentralized Ecommerce
There will be a marketplace that will have semblance with conventional Amazon and eBay platforms. The coins will be re-tossed here as sellers will now have their information at the mercy of buyers. The latter can be able to see the public profile of a merchant without compromising theirs.
Using the blockchain, traditional commerce will be repositioned in a way that merchants and buyers can commune without interference. This reduces costs and overt monopoly of involved parties' data.
Loyalty programs are also reinvented. You won't have to remember coupon codes nor lose your data when applying for loyalty programs. Making purchases on the decentralized marketplace already qualifies you for some incentives.
The metaengine feature plays great role in striking connectivity among sellers and buyers. In same vein, crypto coins are basis for payment on the decentralized market – PlazaMarket. What a good way to spend hitherto neglected crypto funds!
Incentives
Aside earning from purchases, Plaza also lets you add some token-incentives through its PlazaConcierge program. Qualification is on completion of specific tasks. Likewise, cash-out can be spent on the marketplace or withdrawn at supported ATM terminals using the PlazaCard.
Roadmap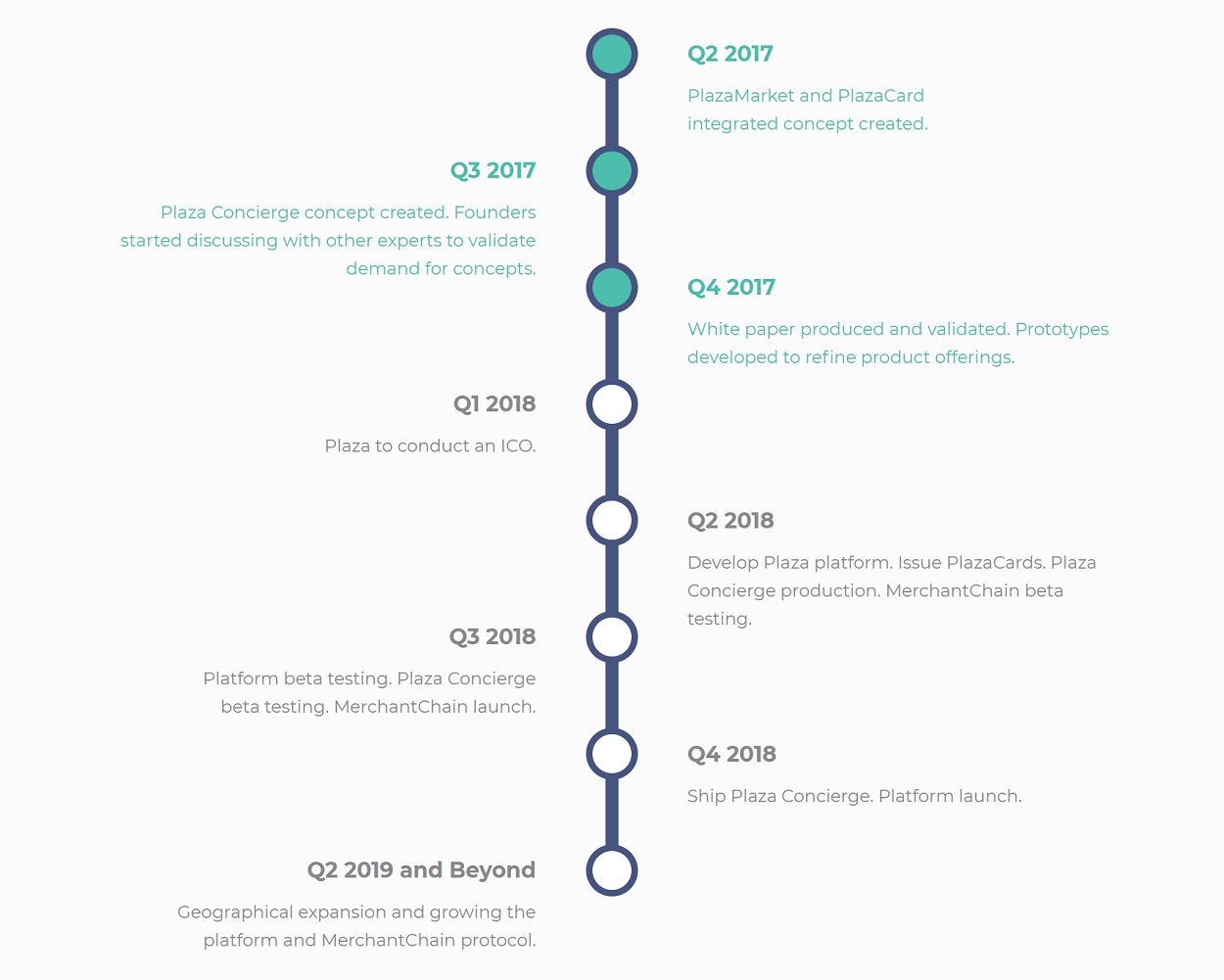 Token Distribution
Reserve: 15%
Bounty: 1%
Crowd-Sales: 65%
Team: 15%
Advisors and Early Investors: 4%
Token Specifications
Ticker: PLAZA
Token Standard: ERC-20
Platform: Ethereum
Token Supply: 960 million
Hard Cap: 100, 000 ETH
Exchange Rate: 1 ETH=5,000 PLAZA
Accepted Payment: ETH
Plaza's Team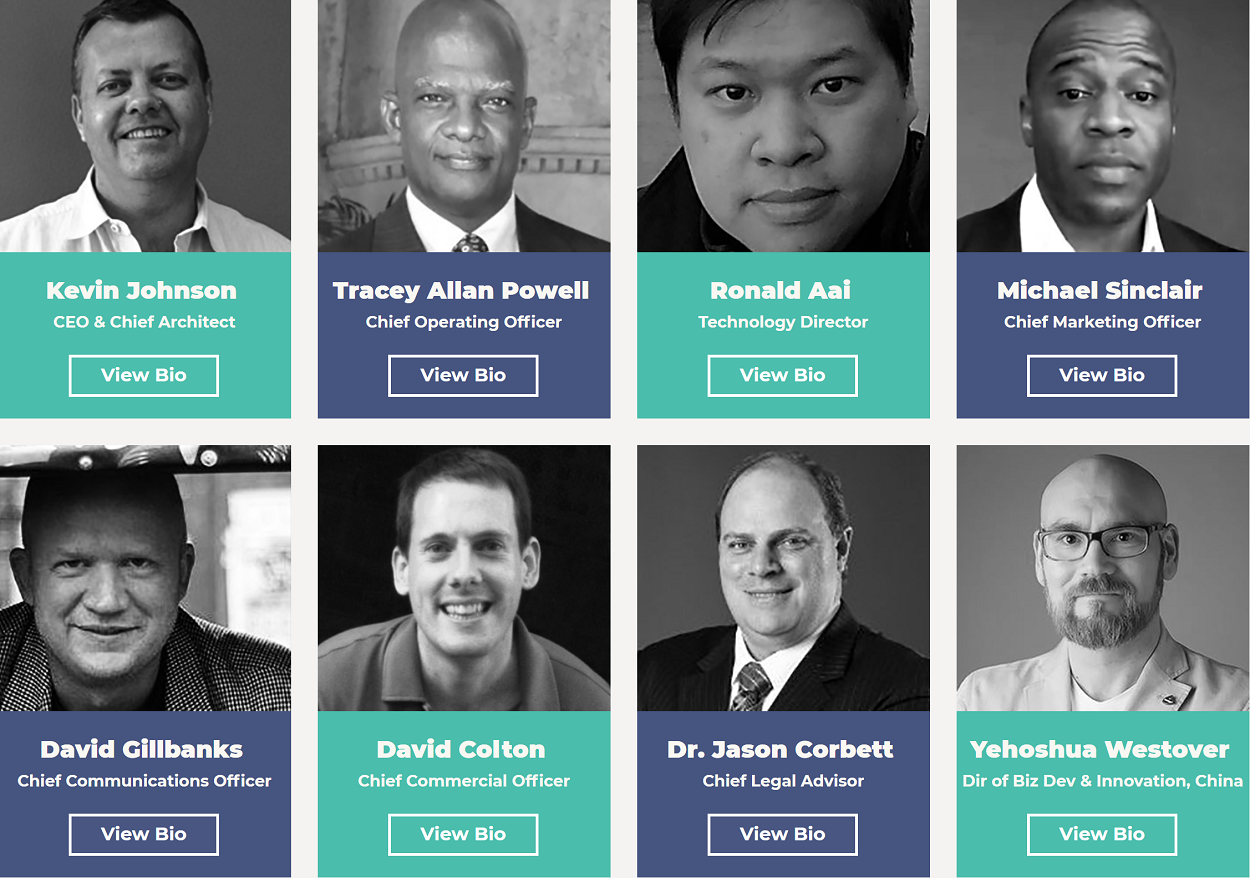 Final Words
Plaza is touted as the fastest blockchain-tailored solution for ecommerce. It also has other impressive upsides such as faster transactions and a stable coin that is hinged on the US Dollar. Perhaps the time has to come to reposition ecommerce and put it to better use with the blockchain; a solution that Plaza fits into.
For more information about Plaza systems, kindly visit:
Website: https://plaza.systems/
Whitepaper: https://plaza.systems/whitepaper
Facebook: https://www.facebook.com/plazasystems
Telegram: https://t.me/plazatalk
Twitter: https://twitter.com/PlazaSystems
Writer bounty0x username: sholex00