INTRO
Needs pop up at a moments notice, and crypto enthusiasts need to swap one cryptocurrency for another. Most of the times, when these swaps are done, users end up losing a lot of value due to the high transaction costs. These aside, some transactions take so long, that situations users wish to take advantage of are off the table before the transaction pulls through.
These are some of the things OnePageX is not.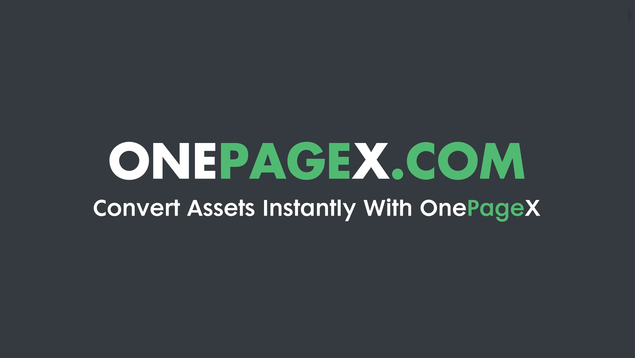 WHAT IS ONEPAGEX?
OnePageX is a one page, cryptocurrency exchange that ensures even those without a deep level of expertise in cryptocurrency can make use of the converter without assistance. It does not request for a users name, email address, nor any private data.
Simply put, it is everything almost all other exchanges are not.
USING ONEPAGEX
As earlier stated, users do not need to register before they can make use of OnePageX. More than 140 cryptocurrencies are currently supported, and more cryptos will be added as time goes on. Currently, they support more cryptos than any other exchange anywhere in the world.
TRANSACTION STATUS INDICATORS
For every transaction initiated on the platform, status of transaction is made available to the user. This ensures that users can trace and follow any transaction initiated.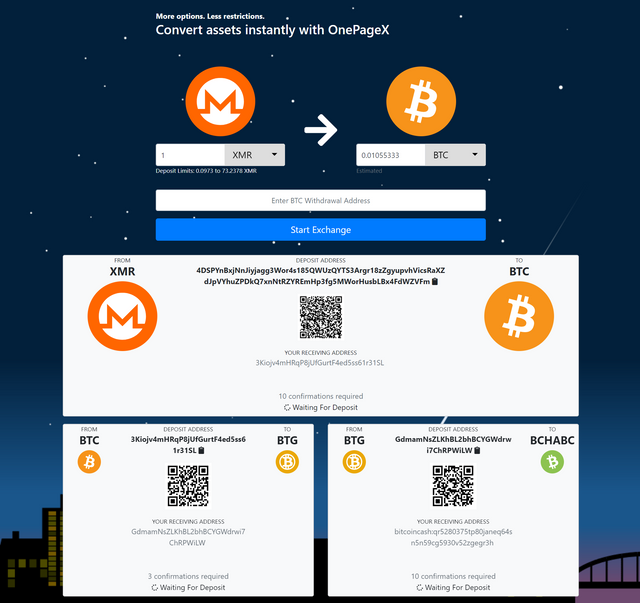 ONEBOX
OneBox makes it easy for interested parties to easily put a converter on their websites. This increases the ease of use, and ensures that users of such websites do not need to leave the page they are on, just to convert cryptos.
TRANSACTION DURATION
Transactions are instant in many instances. For BTC transactions for example, fees the users chooses to pay will definitely have an impact on how soon his/her transaction is completed. For all transactions, it is expected that transactions will be completed within 25 minutes of initiation.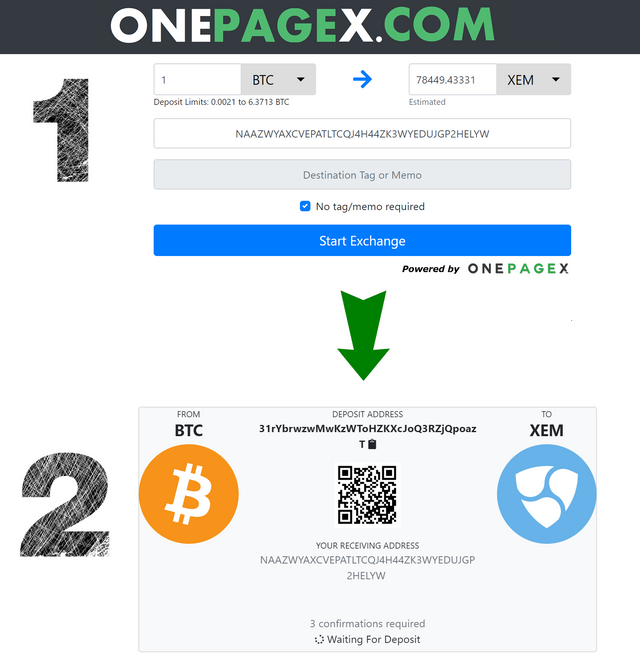 TRANSACTION FEES
Transaction fees are 0.5%. sometime last year, zero fees were collected from users, so perhaps, it is best to keep ones eyes open.
SUMMARY
Having support for more than 100 cryptocurrencies is crucial in meeting the needs of a diverse users. Privacy ensures that more users can come aboard, seeing their concerns are non existent.
Registration processes can be cumbersome at times, and this also ensures a fair share of users are also also. Doing away with this is a win-win for both parties.
To make use of OnePageX, kindly go to onepagex.com to get started.