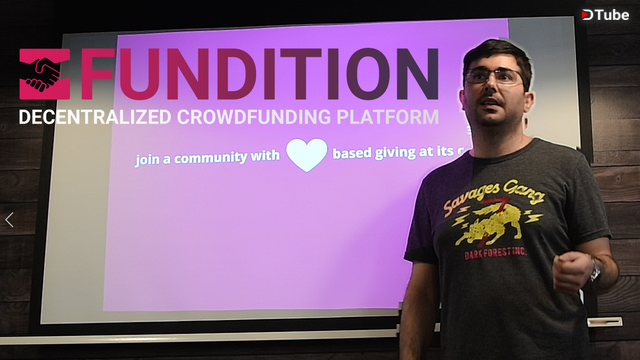 ---
Fundition is a next-generation, decentralized, peer-to-peer crowdfunding and collaboration platform, built on the Steem blockchain. Their aim is to replace old centralized models (such as Kickstarter, Indiegogo, Patreon, or GoFundMe), and offer a way for individuals and organizations to either fundraise for, or give to meaningful projects.
https://fundition.io/
Aytaç Özden CETINKAYA is CTO at Fundition. In the past, Aytaç worked to develop the D.Tube platform, and have a wide knowledge of the blockchain's operating system, the thinking process, and the necessity of an ecosystem. Before this work, he spent more than a decade as an engineer, specializing in the research of numerical solutions using mostly Microsoft technology.
StartupToken is a worldwide network of accelerators. We accelerate blockchain startup from the idea to the ICO. We organize Roadshows events and provide a wide range of services to projects that are innovative or of social importance.
www.startuptoken.com
Join us on
Telegram: https://t.me/startuptoken
Twitter : https://twitter.com/startuptoken
Medium: https://medium.com/startuptoken
---
▶️ DTube
▶️ IPFS