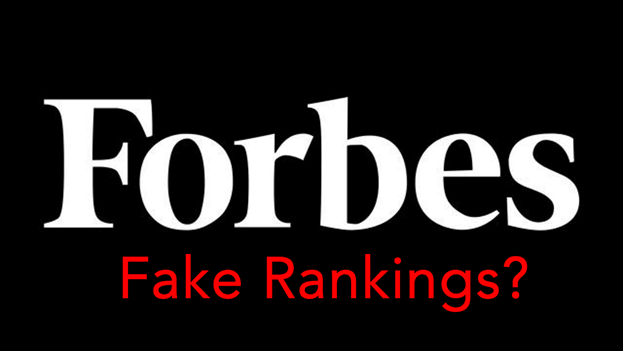 Karatbars International has Proven that Forbes Rankings are Useless and Fake
Earlier this year, Forbes published a piece on the must-see projects in Asia. One of the ranked projects was Karatbars International, a project that promised a near 40-fold return on investment to its ICO investors. Understandably, such a promise can never be kept and it was not kept. Yet, months after the debacle became public, Forbes maintains the project and its ranking.
Earlier this week, CoinCurb released a timeline of Karatbars International, which highlights the key events associated with the project. Additionally, a leading blockchain media platform, CoinDesk, released an additional editorial that declared Karatbars International' promoter is being investigated by Florida Authorities.
The Lack of Due Diligence in Forbes' Ranking
The fact that Forbes missed the point on Karatbars International promising a 4000% return to its investors within a year is an impressive oversight.
However, they somehow also managed to miss a dozen other red flags, including the fact that Karatbars International had faced litigation in Canada and legal notice which deemed it a MLM ponzi in Nimibia. Humorously, Karatbars International further went on to make deals with a fake king, and Forbes managed to overlook this too.
Journalism at its best. This begs the question: does Forbes even have editors or are there editors just incompetent?
Despite Karatbars International being arguably a poorly executed MLM scheme, which offered affiliates 40% of the money they brought, in addition to passive income drawn from the referrals their network attracted, Forbes decided to rank it as a key project in Asia, which in itself is ironic as the company is based out of Germany.
What is Karatbars International?
Karatbars International is a multi-level-marketing company operated by Harald Seiz, Josip Heit, Alex Bodi, and Ovidiu Toma. These men claim to have raised $100M from an initial coin offering that took place in mid-2018.
The company promised to deliver a new monetary system, one that is backed by gold. The proposal was to utilize money from the ICO to deliver this system. In return, early supporters would be able to cash in their coins for real gold bullion on July 4, 2019. What Karatbars International dubbed as the Gold Independence Day turned out to be nothing but a show of smoke and mirrors.
The lofty event had plenty of shine but no gold. The disappointed investor called out Harald Seiz, Josip Heit, Alex Bodi, and Ovidiu Toma. However, they were asked to wait a bit more.
Meanwhile, Harald Seiz, Josip Heit, Alex Bodi, and Ovidiu Toma went on an extremely expensive spending spree.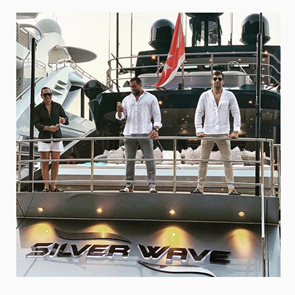 https://cdn.steemitimages.com/DQmaaaTHtUkmkZ9sUKc5GPt8G9NmU2MsAnTJNyqBzwRbHmy/image.png

$100M can buy plenty of toys.
Harald Seiz, Josip Heit, Alex Bodi, and Ovidiu Toma have purchased luxury cars, yachts, designer clothing, first class travel, and just about any other excessive luxury they can buy with the money they "raised."
However, Forbes managed to miss out on all this. Somehow.
Would it be hard to assume that virtually any other list or ranking published by the paper is given the same level of negligent of due diligence?
What Happened with Karatbars International?
Everything that followed the capital raise has been nothing short of a disaster.
First, Karatbars International claims of partnering with a fake king blow up in the company's face. Their dreamy-eyed supporters continue to bask in the 40x pay-day. Various other problems surface, as outlined in this graphic created by vigilant
members
of cryptocurrency community.
However, Karatbars International had a $100M warchest from its capital raise and that money was vehemently used to market and promote the company's brand. The company was endorsed by multi-millionaire John McAfee, as they managed to get him to work for them. Probably a nice side-income for McAfee.
Since its day 1, Karatbars has had the support of two websites that have been part of the company's media strategy; Netcoo.com and BusinessforHome.org, while not part of the core team, have been part of the project's pitch as media partners. Then, Karatbars International went on to line the pockets of major blockchain media outlets, buying banners, sponsored content, and press releases month after month. In fact, some of them continue to take payments despite Karatbars International being labeled as a MLM scheme across the industry; the company has even been delisted from its primary exchange.
What is Going to Happen to Karatbars International?
As reported by CoinDesk, Karatbars International's affiliates are being charged in Florida.
Simultaneously, German media reports show that not only has Karatbars International lost in the Hight Court of Stuttgart, Germany, the company's CEO has admitted that he has issued valueless coins. In fact, the court went on to outline that Karatbars International is on the verge of insolvency and cannot be given protection due to its lack of business model.
Despite raising an incredible sum of money, the company has not failed to do anything. Additionally, as an additional blow to Karatbars International and its founders Harald Seiz, Josip Heit, Alex Bodi, and Ovidiu Toma have been ordered to pay hundreds of thousands in damaged to their associated consultants. The media has ousted the company, exchanges have delisted them, and the court has given verdicts against Karatbars International and its founders Harald Seiz, Josip Heit, Alex Bodi, and Ovidiu Toma.
However, such entrepreneurs are never held back. At least one of the company's founders now plans to go to launch a new project titled Karatnet, which will also launch a public capital raise.
To sum up, Karatbars has had a disastrous run from the moment it announced its public capital raise. This was not an ill-fated result of destiny but a path its founders, Harald Seiz, Josip Heit, Alex Bodi, and Ovidiu Toma, built. The company promised unwieldly returns to investors and failed to deliver upon them. Then, Karatbars CEO Harald Seiz went on live camera and admitted that the coins he has issued are worthless; of course, he dabbed that he aims to bring use to them soon. Soon.
In court, Karatbars International again admitted that it has issued valueless coins. While some media outlets continue to line their pockets by defending the company on sponsored content, one thing is clear: Forbes ranked Karatbars as a potential industry leader in 2019. Now, it's become clear how valid that ranking—and possible all other Forbes rankings—are.
Sources
CoinDesk: https://www.coindesk.com/gold-backed-crypto-tokens-promoter-investigated-by-florida-regulators
CoinCurb: https://www.coincurb.com/news/karatbars-timeline/
The Merkle: https://themerkle.com/the-100m-karatbars-ico-raises-questions-which-cant-be-answered/
Crypto Briefing: https://cryptobriefing.com/ccn-crypto-karatbars/
CoinIdol: https://coinidol.com/karatbars-international-scam/
CoinGape: https://coingape.com/media-channels-continue-promote-karatbars-despite-fraud-accusations/
iHodl: https://ihodl.com/analytics/2019-10-08/karatbars-alleged-blockchain-project-defrauded-its-investors-500m-while-promising-them-whopping-40x-roi/