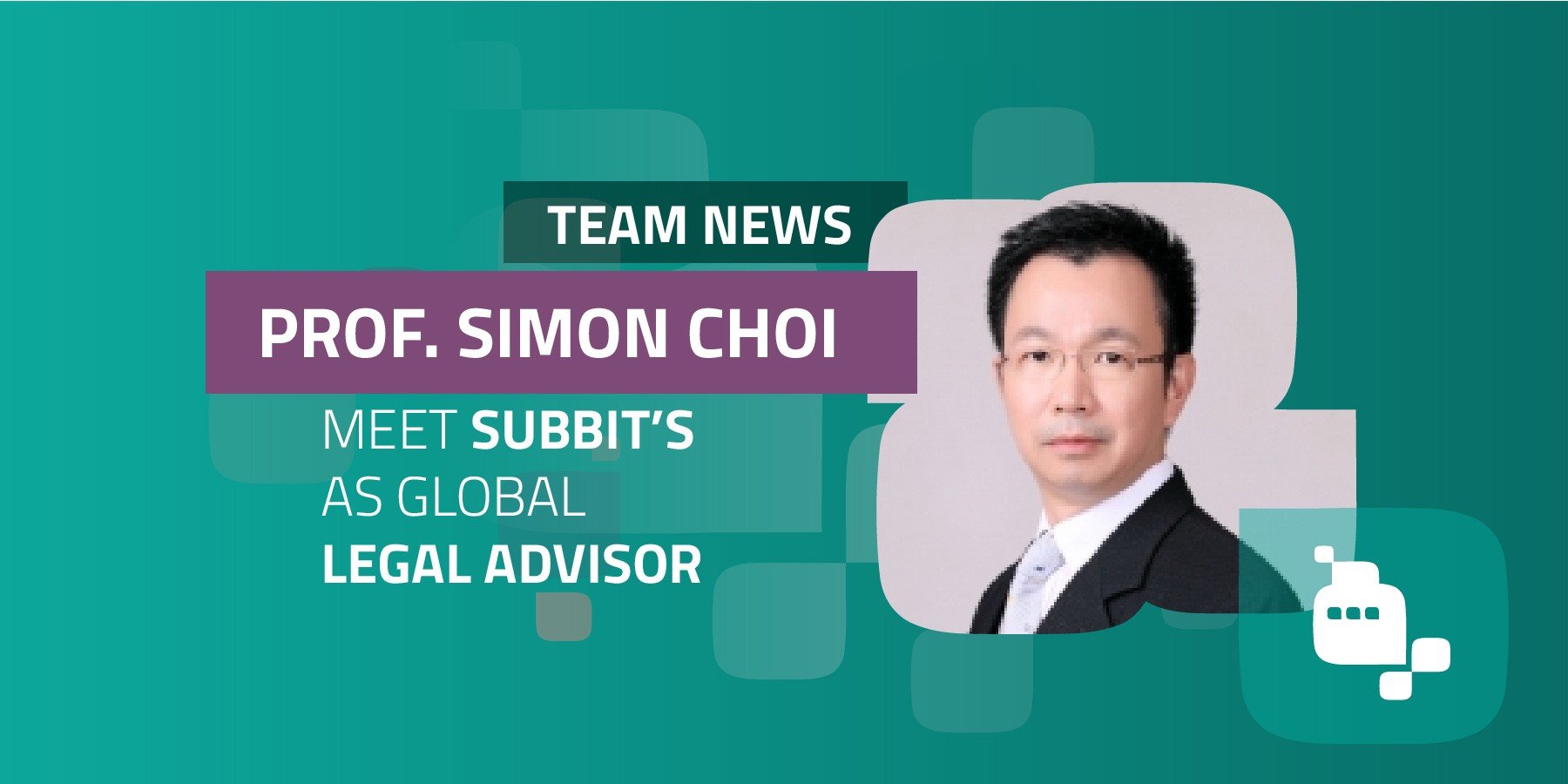 Professor Choi is an accomplished and well-respected blockchain lawyer experienced in ICO legalities. He is the founder of Acme Ardent and was the Head of Global Legal Centre at TCL Multimedia. Simon joined the Subbit project as a Legal Advisor and ICO strategist at the start of 2018.
Simon is a renowned thought leader, speaker and authority in the Blockchain community. He has advised on dozens of ICO projects and token sales that have successfully funded. He has a substantial following and network in Hong Kong and beyond.
Simon has developed a rare set of skills that range from investigating cyber and internet law, cross border commerce, and overseeing successful ICOs to advising on corporate compliance and assisting with patent management.
Simon has a comprehensive background in law acquired whilst assuming the role of a university lecturer teaching at various universities around the world. He has amassed over twenty years of teaching experience. Simon has shared his belief that Subbit can really impact worldwide commerce, stating 'It is my honour to play the important role of legal advisor to a company as disruptive as Subbit that is going to have such signifcant impact in how consumers spend.'
Subbit is the world's first mobile subscriptions platform. Don't miss out on our massive private sale bonus —  now open (for a limited time only).

Connect with us
Website https://subbit.io
BitcoinTalk ANN https://bitcointalk.org/index.php?topic=4631809.0
Facebook https://www.facebook.com/gosubbit
Twitter https://twitter.com/gosubbit
Telegram https://t.me/subbitico
Telegram Bounty https://t.me/SubbitBounty
Instagram https://www.instagram.com/gosubbit
LinkedIn https://www.linkedin.com/company/subbit
Medium https://medium.com/subbit
Reddit: https://www.reddit.com/r/SubbitHQ/