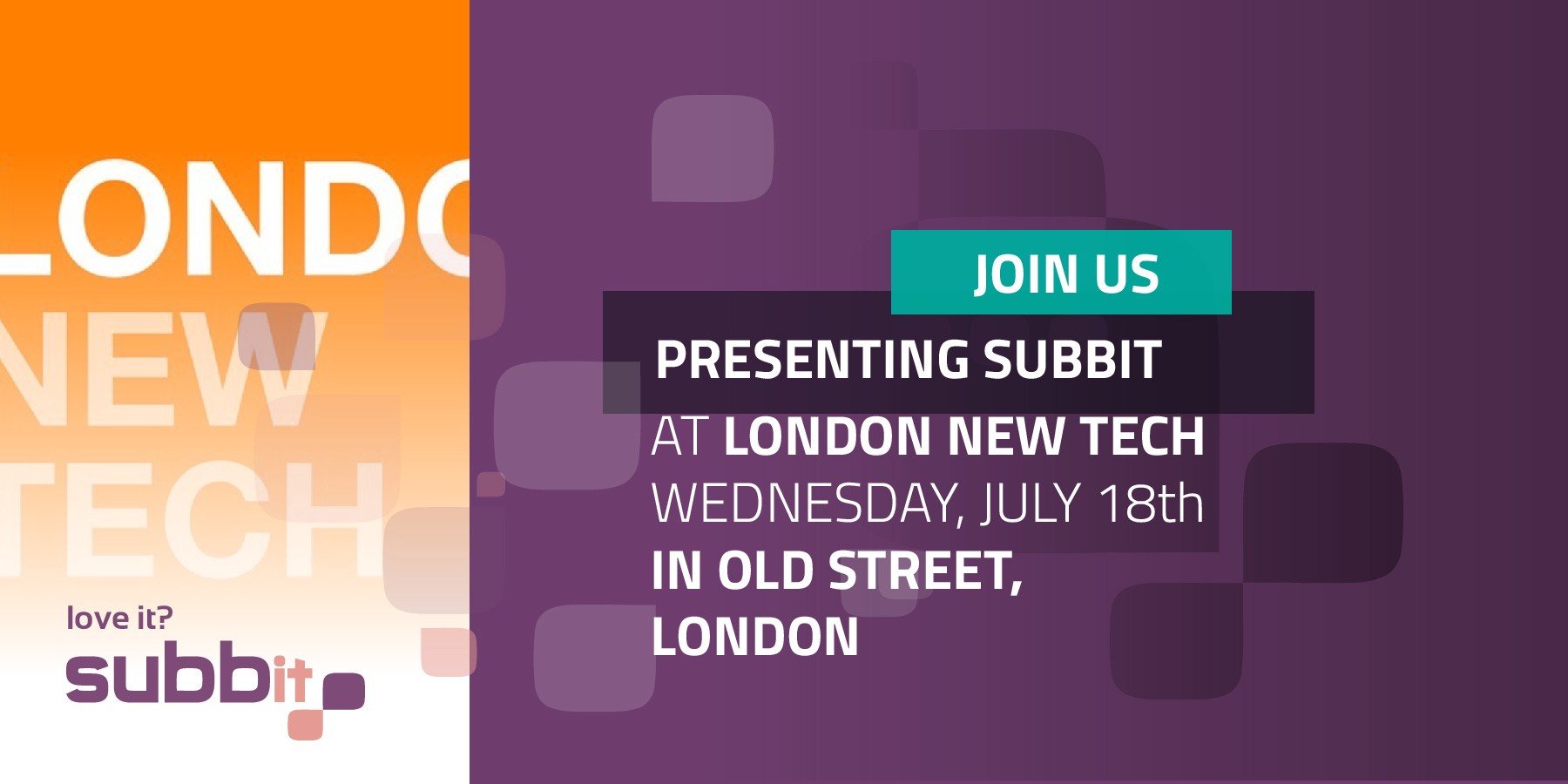 Great news guys!!! On Wednesday July 18, our founders are presenting #Subbit at the London New Tech event.
Grab your free ticket, but hurry up, limited seats available.
Subbit is the world's first mobile subscriptions platform. Don't miss out on our massive private sale bonus — now open (for a limited time only).

Connect with us
Website https://subbit.io
BitcoinTalk ANN https://bitcointalk.org/index.php?topic=4631809.0
Facebook https://www.facebook.com/gosubbit
Twitter https://twitter.com/gosubbit
Telegram https://t.me/subbitico
Telegram Bounty https://t.me/SubbitBounty
Instagram https://www.instagram.com/gosubbit
LinkedIn https://www.linkedin.com/company/subbit
Medium https://medium.com/subbit