Nowadays, the digital asset market has been encountering many problems, including its susceptibility to market volatility and price fluctuations as well as its lack of security and transparency. To address these problems, the DAEX project builds a distributed digital asset clearing ecosystem based on blockchain technology - a secure trusted and open network in which everyone can witness value.The DAEX ecosystem will decouple assets and transactions, enable token-based authentication and restructure the transaction process. This will allow for safer and more efficient distributed registration, clearing and settlement of digital assets. Using this as a foundation, DAEX will serve the entire digital asset market, from digital asset exchanges comprising of multiple interconnected nodes to individual digital asset users.


What Makes DAEX Project Different With Other Project?
As we know, DAEX has been registered with the Indonesian Exchanger, INDODAX. This shows the existence of a large and trusted project. In addition to Indonesia, DAEX is able to penetrate the markets of Russia, South Korea, Thailand, Singapore and Australia. Benjamin who is the Founder of DAEX with extensive experience in financial services companies and Chinese and US software companies and is assisted by a team of experts and experienced in financial, marketing and application of the DAEX Blockchain having a brilliant strategy by expanding its global crossing further collaborate with IAME. IAME will provide solutions to protect and facilitate cryptocurrency users and will help verify decentralized identity and security of personal data based on sharding.
Undoubtedly, DAEX has been listed on several exchanges and will provide a strong foundation for the future and serve as a means to store transaction data aimed at various types of digital assets through its DAEX Clearing Chain. In addition to several exchanges mentioned that there is Tokenomy which is a tokenization platform, Tokenomy supports the Public Sale DAEX which is currently underway. And DAEX will be traded again after the public sale is complete.
Finding out what benefits our society can get from DAEX Tokens
Despite being still in its very early stage, the cryptocurrencies industry has a strong growth potential. The goal of DAEX is to help the industry grow in a more orderly and secure way by providing a solid infrastructure that benefits many industry players.
DAEX provides CaaS (Clearing as a Service) for the cryptocurrency trading industry. Since the operation of this CaaS is objective and transparent, it is an effective infrastructure service to the whole industry. By using this service, the industry becomes unbiased, objective and transparent so that industry resources become more effectively used.
Moreover, as a clearing service, the DAEX Tokens can also provide a more effective way to list digital assets. With the booming of ICO events, selecting quality coins to list and make related business and technology work ready become a very burdensome work for many exchanges. Users can simplify exchange jobs with DAEX wallets. With that, exchanges can be made quickly with the services of DAEX, thereby creating competition in the crypto industry.
DAEX ecosystem offers participating exchanges some new competitive advantages over competitors. Firstly, the token rewarding mechanism for everyone-clearing will attract more new users and generate more trading quantity. Secondly, the DAEX multi-asset wallet minimizes the delivering cost and helps users have full autonomy over digital assets in his wallets. Thirdly, the separation of trading and clearing helps exchanges to focus more on their core competencies, thus maintain their competitive advantages.
What are the advantages of DAEX ecosystem?
The DAEX ecosystem provides the following advantages to participants in the system:
Secure: Thanks to a built-in, smart-contract-based privacy protection protocol which uses chain identification codes, DAEX ecosystem guarantees the objectivity of the clearing process and protect the safety of customers' assets. User's assets are all held on the blockchain and cannot be moved without user's admission.

Trusted: After each completed digital asset transaction, the DAEX clearing and settlement process will ensure that the changes in data are synchronized between all nodes concurrently; therefore providing a reliable environment for exchanges and traders. The blockchain technology guarantees the authenticity of the settlement prices, which are based on composite prices of the underlying asset of participating exchanges.

Open: The DAEX ecosystem is open to new exchanges. This means exchanges that participate in the DAEX ecosystem can utilize all products and services provided by DAEX, such as wallets and clearing. In addition, exchanges can expect to use more value-added services provided byDAEX in the future, including cryptocurrency derivatives trading.

More Robust: With the multiple-part private key, the DAEX ecosystem prevents users from privately keeping and transmitting a complete key. By putting the user at the centre of the process and using a consensus mechanism, it also makes accounting on the distributed ledger more efficient.

A Richer User Experience: The DAEX solution also increases the scalability of the blockchain, enabling fast transactions of multiple assets. At the same time, the basic high-level services of the Clearing Chain can retain the same transaction depth while offering an abundant business ecosystem for derivatives and digital assets.

TOKEN
Token used on the ecosystem is known as DAX. They are built on the ERC20 smart contract and help to facilitate cooperation among the different parts of the Daex ecosystem. The tokens would serve as a form of reward for opening an account on Daex platform, for inviting others to participate and for actual participation by utilizing the clearing services during trading. They would also serve as means of payment of clearing and settlement fee.
The DAX tokens are current being traded on:


ROADMAP

TEAM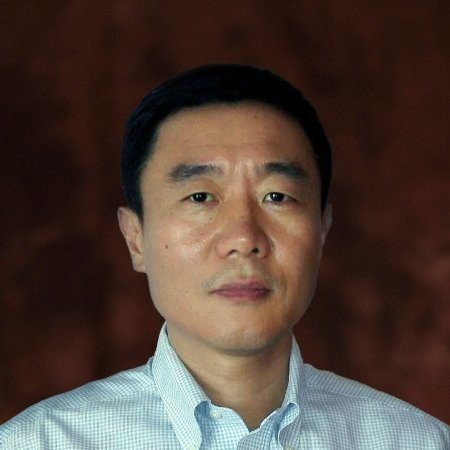 BENJAMIN GU - Foundation Chairman

Benjamin has extensive experience in Chinese and US financial service and enterprise software companies. He worked at Hua Tai United Securities for more than 5 years as associate CIO, where he was responsible for building industry-leading investment bank support systems. At Options Clearing Corporation, he worked directly on the development and operation of ENCORE—the system used in the US for options clearing. He holds an MBA from the University of Texas in Austin, an MA degree from the University of Notre Dame and is a master graduate from the University of Science and Technology of China.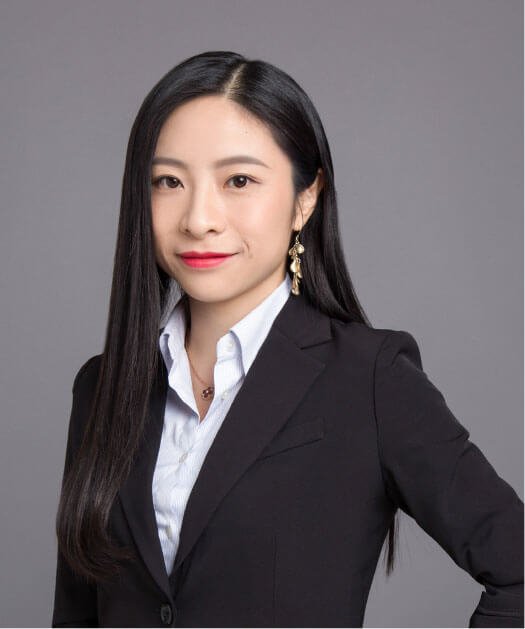 HANA ZHANG - Co-Founder

Hana Zhang is an investor of several exchange platforms and is an initial member of IDEL (International Digital Economic League). After being a successful entrepreneur in blockchain and digital assets since 2014, Hana is regarded as an opinion leader in blockchain applications and technology development for digital assets trading. She worked as a strategic consultant for multiple fortune 500 enterprises such as A.T. Kearney, Dun & Bradstreet and Euromonitor International, where she engaged in consulting work for the fields of finance, payment and engineering.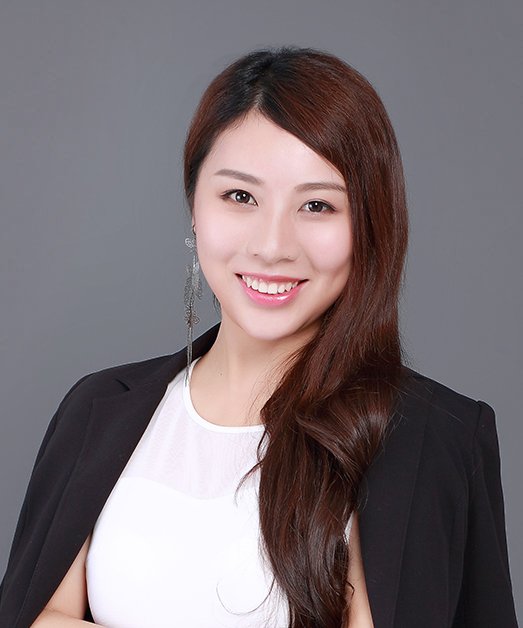 LOIS SHEN - COO

Lois has several years of experience in business development and marketing roles for Fintech and SaaS enterprises. She is a former senior business development manager at Tencent, where she won the award of "Most Outstanding Employee" in 2014. In this role, she was responsible for forming strategic partnerships for WeChat Pay/TenPay with other Fintech enterprises. She has also helped several Fintech clients enter the App Store with a top 10 ranking.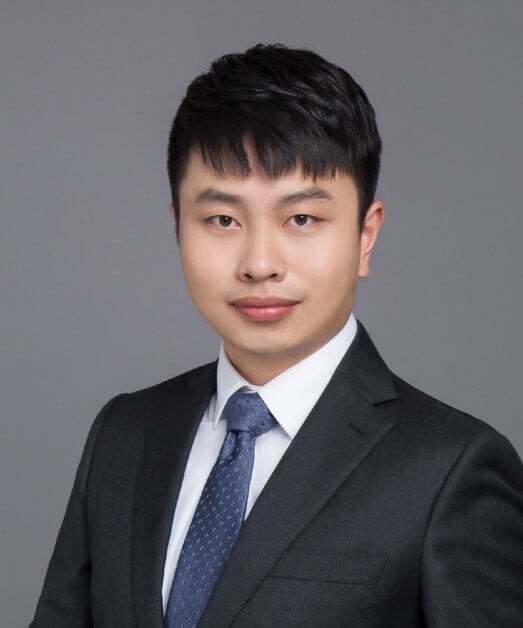 JASON TANG - Chief Architect

Mr. Tang has been focusing on Fintech products design and application research for years, with landing products ranging from blockchain, machine learning, knowledge graph to Robo-Advisor. He used to work for the State Street Bank of the United States and served several central bank customers including MAS, BOK and HKMA. Later he worked for CZBANK (China Zheshang Bank) as a product manager in its Fintech Application Research Center and took charge of the first blockchain project which applied to the core system in domestic commercial banks, and the first enterprise account receivables platform based on the blockchain technology. Up till now, he owns two patents in blockchain.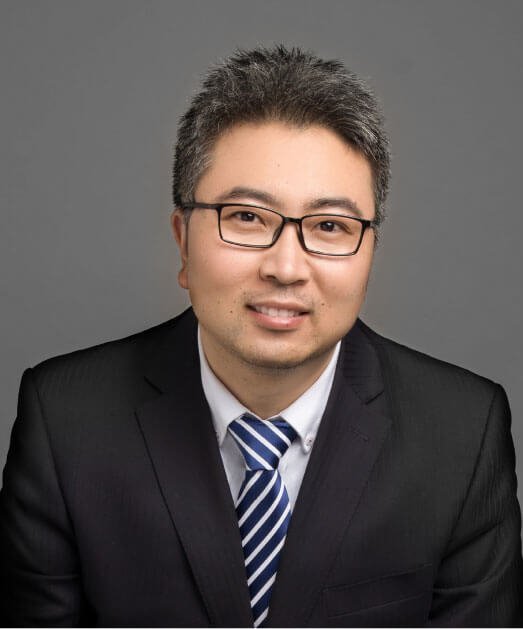 STONE ZHOU - Wallet Architecture Scientist

Mr. Stone Zhou has more than 10 years of internet project management and development experience. He has a full stack development background and is a wallet architecture expert for digital assets.
PARTNERS

CONCLUDE
DAEX brings a platform that will solve all these problems with new technologies and mechanisms. Daex will be a crypto currency clearing service that will be based on distributed ledger technology. They will also have a wallet that can be used by millions of mobile devices (Android and iOS) around the world to be able to store their digital assets.


For more information, please visit:
Website | Whitepaper | ANN Thread | Telegram
Author: Dinh Van Tuyen
Bitcointalk username: dvtuyen
Bitcointalk profile: https://bitcointalk.org/index.php?action=profile;u=2114926