Greetings to the whole community, I am passionate about the crypto coins and a follower of good projects. In this new publication I would like to introduce you to the eLYQD project. I'm sure you've heard a lot about Blockchain, Bitcoin, Ethereum, Crytocurrencies, ICO ... but eLYQD blockchain is the coolest, and for more details we're going to the following topics:
If we observe how society has evolved, from tribal societies we have moved to a different social structure in the modern world where people work in a specialized way and can do so in a global environment, from anywhere in the world due to the advent of technology and Internet.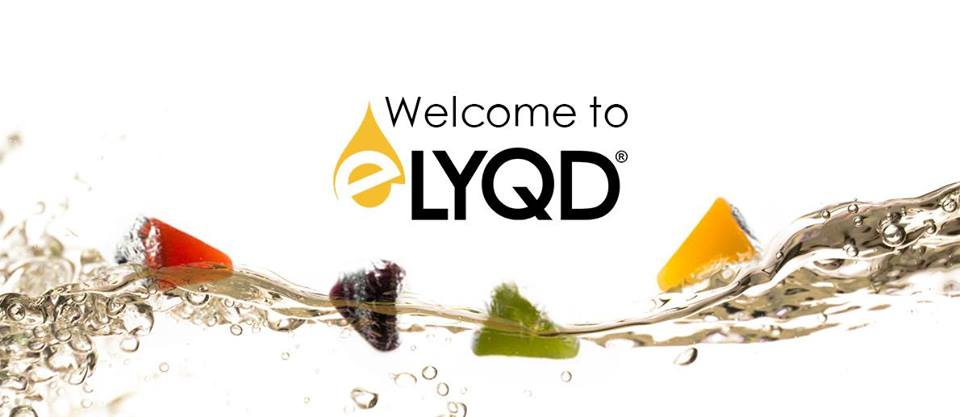 What is eLYQD?
eLYQD is a marketplace platform designed to allow anyone to create an online store that will make good use of the most advanced technologies in the e-commerce field, including the option to pay for vaping products with cryptocurrencies and eLYQD tokens.
Our aim is to connect e-liquid manufacturers all over the world and supply businesses with the necessary tools for launching a one-of-akind platform to the global market with minimal transaction fees and without any financial borders, intermediaries or annoying bureaucratic routine. We will unite manufacturers in order to create our own economical crypto-commerce that will take e-commerce to a new level.
eLYQD is a fully decentralized e-commerce marketplace where everyone can buy and sell vaping products,and benefit from the significant advantages of the platform's design and technical properties: privacy, freedom, and much lower costs.
One of the main features of eLYQD is the use of blockchain technology, which allows making the platform transparent, open and as safe as possible for both transaction parties, reduction of transaction and business costs, and simplifying of the purchase process.
Market Overview
Vapor Products - Dynamics
The perception of end-users toward e-liquids and devices is changing worldwide. The vapor products market is witnessing an increase in desire among end-users globally to quit smoking because of the increasing number of deaths caused by smoking-related cancer, respiratory diseases, and heart diseases. This trend, coupled with continuous innovations in e-vapor liquids and devices, is prompting large tobacco companies to shift their focus toward the development of these products.
Vapor Products - Distribution Channels
Online sales will increase significantly due to availability of more choices to consumers than retail stores. E-vapor liquids and devices are mainly sold through retail distribution channels such as convenience stores, vape shops, tobacco shops, grocery shops, drug stores, and other retail outlets. These products are also available to end-users through online OEMs' e-commerce portals and online direct-to- consumer stores such as Amazon, eBay, and Alibaba.
Problems in the present online economy
Retail has evolved rapidly over the last two decades and has permanently changed the purchasing habits of hundreds of millions of people. Online stores have become the true giants of the retail industry, guaranteeing phenomenal future growth for the industry.
Brick and mortar chain stores are hangingin, but their success increasingly depends on the inertia of the purchasing habits of older generations, and a few price advantages of in-store discounts, both of which are dwindling fast as internet technology develops.
The existing system of distribution of e-liquids and services is full of critical flaws that make this system archaic, vulnerable and inefficient. Most importantly, it is highly monopolized by large players, which results in economic dictatorship from the wholesale and retail networks whereby suppliers are forced to sell their products at minimum bulk prices and end consumers have to purchase those very products at unjustifiably high retail prices.
Manufacturers and consumers being separated from each other by a chain of intermediaries makes the relations between the main agents of economic activity woefully depersonalized. This paves the way for consumers to be cheated, often by formally legal means. For example, product labeling regulations leave little chance for the consumer to know the real ingredient composition of any e-liquid, let alone the origin and quality of the raw materials used. At the same time, e-commerce platforms have worked hard to create the most convenient user experience possible. Payment systems, delivery services and brand marketing operate on a "global" scale. This means users will find ads in their own language no matter what site they're visiting, be able to pay with a card from their local bank, and have the product delivered to them, even from overseas.
However, despite the customer experience being so much more efficient, the back-end retail processes have not seen the same transformation. Old retail mechanisms persist, keeping prices from dropping any further. The middleman still takes his cut. Even today, outdated and costly business processes developed in the golden age of offline retail continue to shape e-commerce.
Business Model
eLYQD is a platform created for buyers and sellers from all over the world. With an easy to-use online platform, any manufacturer is able to create their own storefront to sell their products, while making use of the platform's wide range of features for a minimal fee.
Our service offers great opportunities for self-employed entrepreneurs, small-scale manufacturers, multinational businesses, including a selection of tools for direct customer feedback, bookkeeping, sales analysis, advertising and promotion, as well as a convenient, userfriendly interface
The eLYQD's revenue model differs fundamentally from those of traditional e-commerce platforms. Traditional e-commerce platforms typically charge a flat fee on the sale price, sometimes in combination with a commission fee. Buyers may also have to pay fees to PayPal or other payment processing solutions.
Team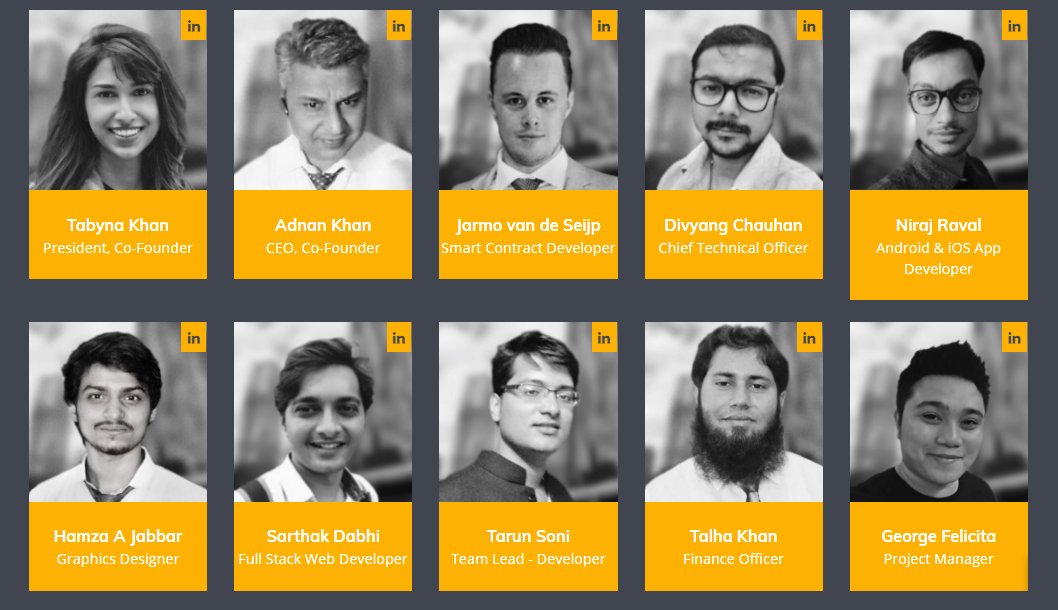 For more information, please visit:
Website | Whitepaper | ANN | Facebook | Twitter | Telegram

Author: Dinh Van Tuyen
Bitcointalk username: dvtuyen
Bitcointalk profile: https://bitcointalk.org/index.php?action=profile;u=2114926