On the journey of transforming the world by blockchain technology, Twogap has not only been focusing on product development but also been going along with other projects and events where we believe the blockchain industry could be enhanced through sharing platforms and talks.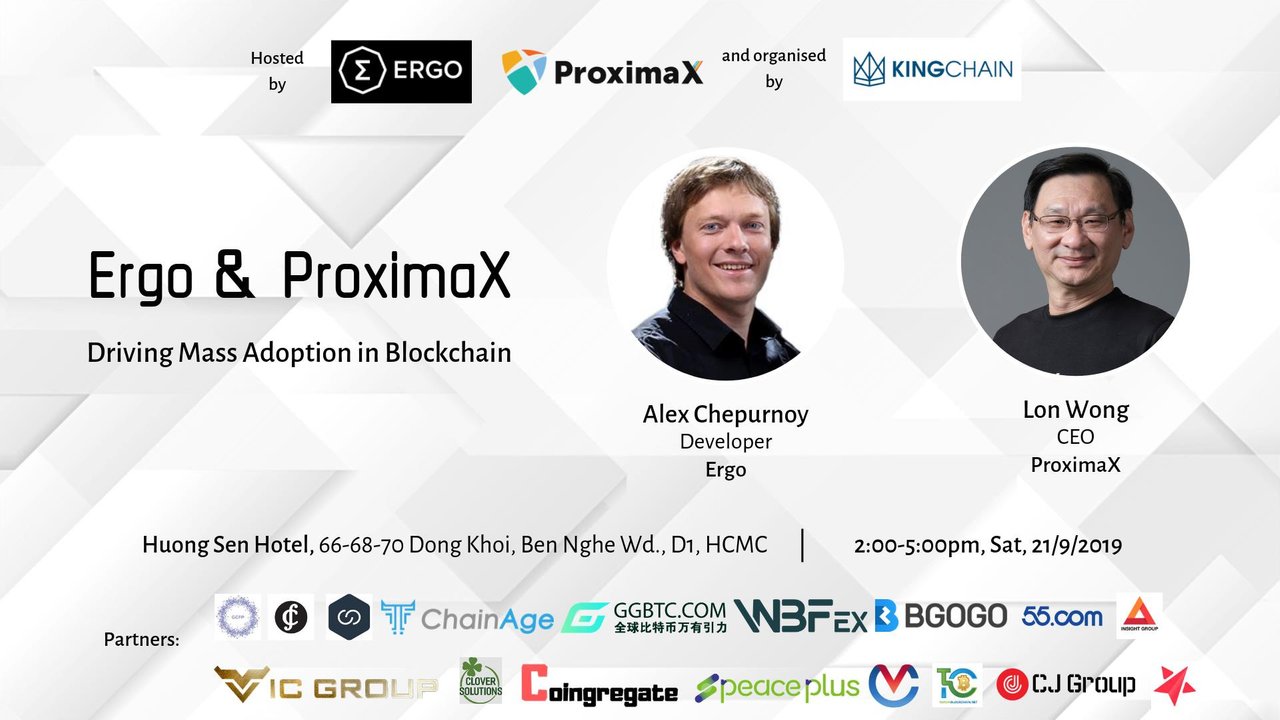 This September, we are glad to be an event partner of co-hosts Ergo and ProximaX on the discussion forum Driving Mass Adoption in Blockchain.
Blockchain has come under the spotlight because of the disruptive opportunities it brings to the current technology industries. The technology has become increasingly focused in Vietnam, which is now seen as a blockchain hub in South East Asia as many thought leaders, pioneers, enthusiasts, and investors have emerged in recent years.
Catching up with the trending wave, Ergo and ProximaX, the two dynamic and potential blockchain projects would like to invite you to their innovative sharing meetup in Ho Chi Minh City. The meetup is a great chance to learn how disruptive were these projects to drive the mass adoption, and how you could gain benefits at the wide range of scopes from technology to investment.
Reserve your seat and join the interesting talks here: https://www.eventbrite.com/e/ergo-proximax-driving-mass-adoption-in-blockchain-tickets-71066452673?fbclid=IwAR2vHhn5To64wx6DsVWZETa6Uo5ACXqVdJdoWV8b1hT1bze5cNlZg4Ak6qU
For more information, please visit our sites at https://twogap.com
And don't forget to reach the news on https://twitter.com/twogap_official and send us your questions on https://www.facebook.com/twogapofficial