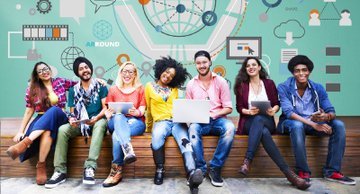 Technology does not stand still and is constantly evolving. So, due to this, according to experts, the popularity of AR-technologies in 5 years will grow by 20-100 times. Thus, very soon augmented reality will become an integral part of human life, similar to the Internet and cellular communications used today.
That is why special attention should be paid to the problems of this technology encountered today. These include:
lack of interesting content that can attract users;
no demand for AR content and its developers;
lack of technology support for a large number of devices.
A new platform called ARROUND will help to correct the situation and solve all the above problems.


Project objective
The main goal of the developers of this platform is to solve the main problems of all AR-market participants, including ordinary users, video bloggers, software developers, advertisers, as well as companies engaged in the production of AR-devices.
Each of the participants of this platform will benefit:
users interesting content, and accessibility reviews on nearby venues, useful ads;
advertisers - cheaper advertising with high efficiency, provided exclusively to the target audience;
advertising agencies and SOFTWARE developers - high level of demand for services;
AR device manufacturers - increasing demand for better products.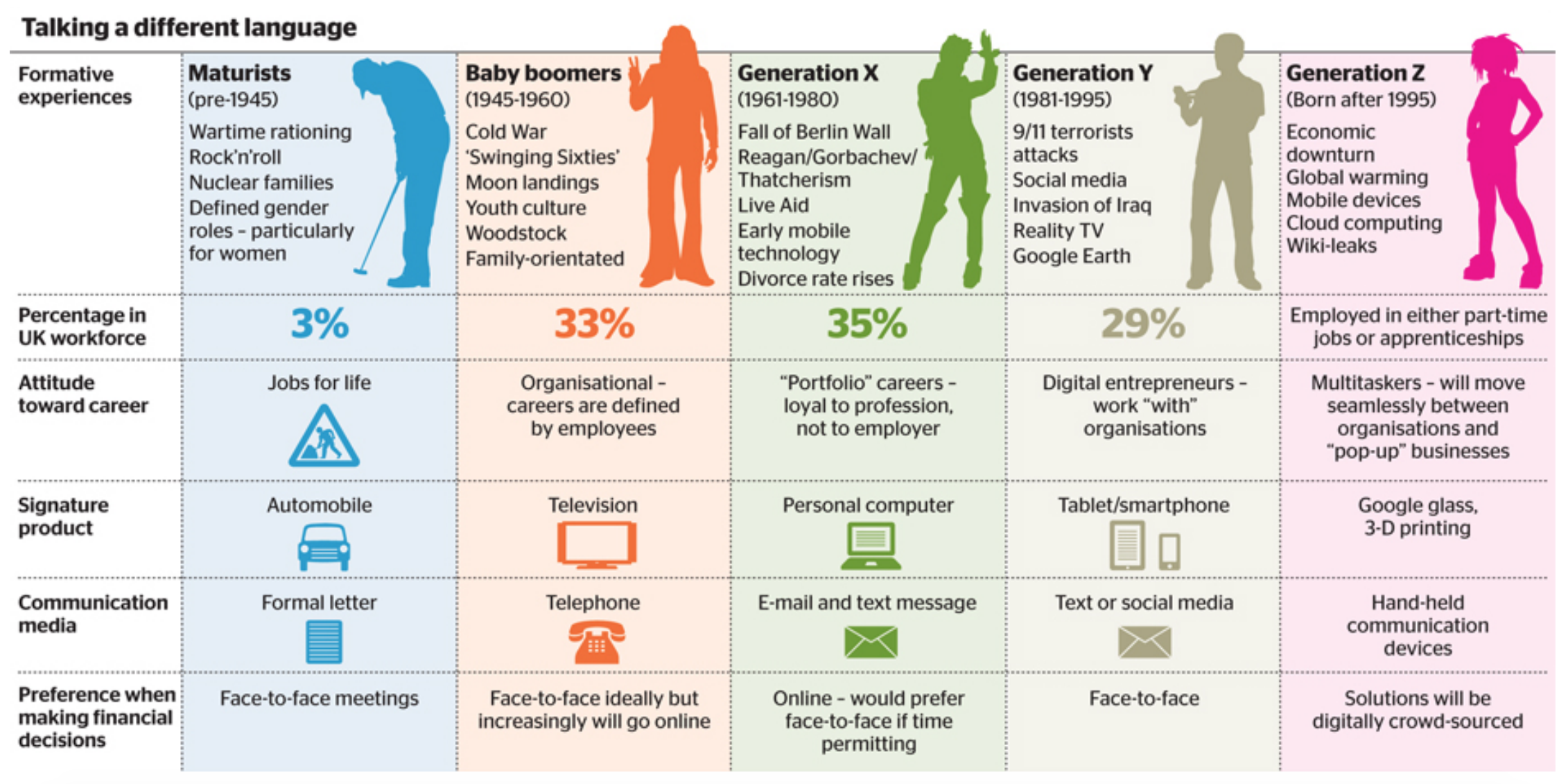 Principle of operation
One of the main elements of this platform will be a Marketplace. With the help of this tool, it will be possible to conduct transactions for the purchase or sale of content, as well as to conclude agreements on the development of new SOFTWARE or the provision of other services within the site. It is important to note that content authors will be able to set the cost of their products. Moreover, ARROUND will allow holding auctions and crowdfunding companies.
The second, no less important element of the platform will be smart contracts, which will be used as the basis of the ARROUND payment system, and will also ensure compliance with intellectual property rights and rights to lease advertising space.
Other elements include: an SDK - a set of ready – to – use solutions to speed up the AR content creation process, an API – a set of ready-to-use parameters for use in third-party applications, a repository - where all information hosted on the platform will be stored, and an emulator-a place where SOFTWARE developers can test their products for compatibility with various operating systems.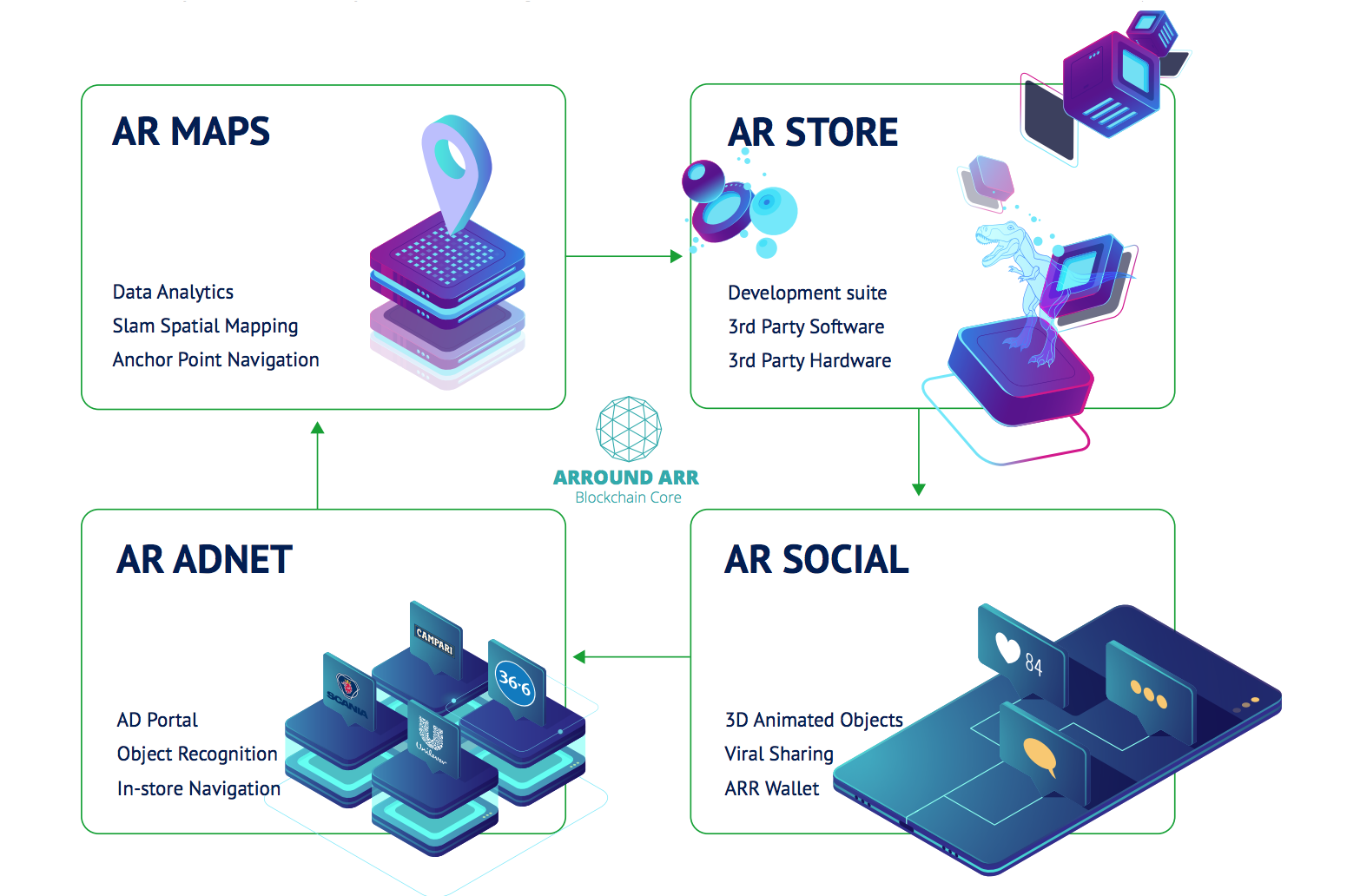 Users will be able to use ARROUND as a unique social network. Each user will be able to place their own post, tied to a specific location, which will be available for viewing by other participants of the site within 24 hours. After the end of this period, the post will be automatically deleted in order to eliminate the possibility of clutter space. However, the publication life can be extended for a certain amount.
With the help of the ARROUND platform it will be possible to:
post reviews about a particular institution and study the reviews of other visitors;
to publish advertisements or private announcements about selling or buying;
place posters and information about the actions in a particular place;
to meet people;
publish data on a particular attraction for tourists;
post news or video with reference to a particular place;
take part in conferences remotely;
use the services of a virtual assistant.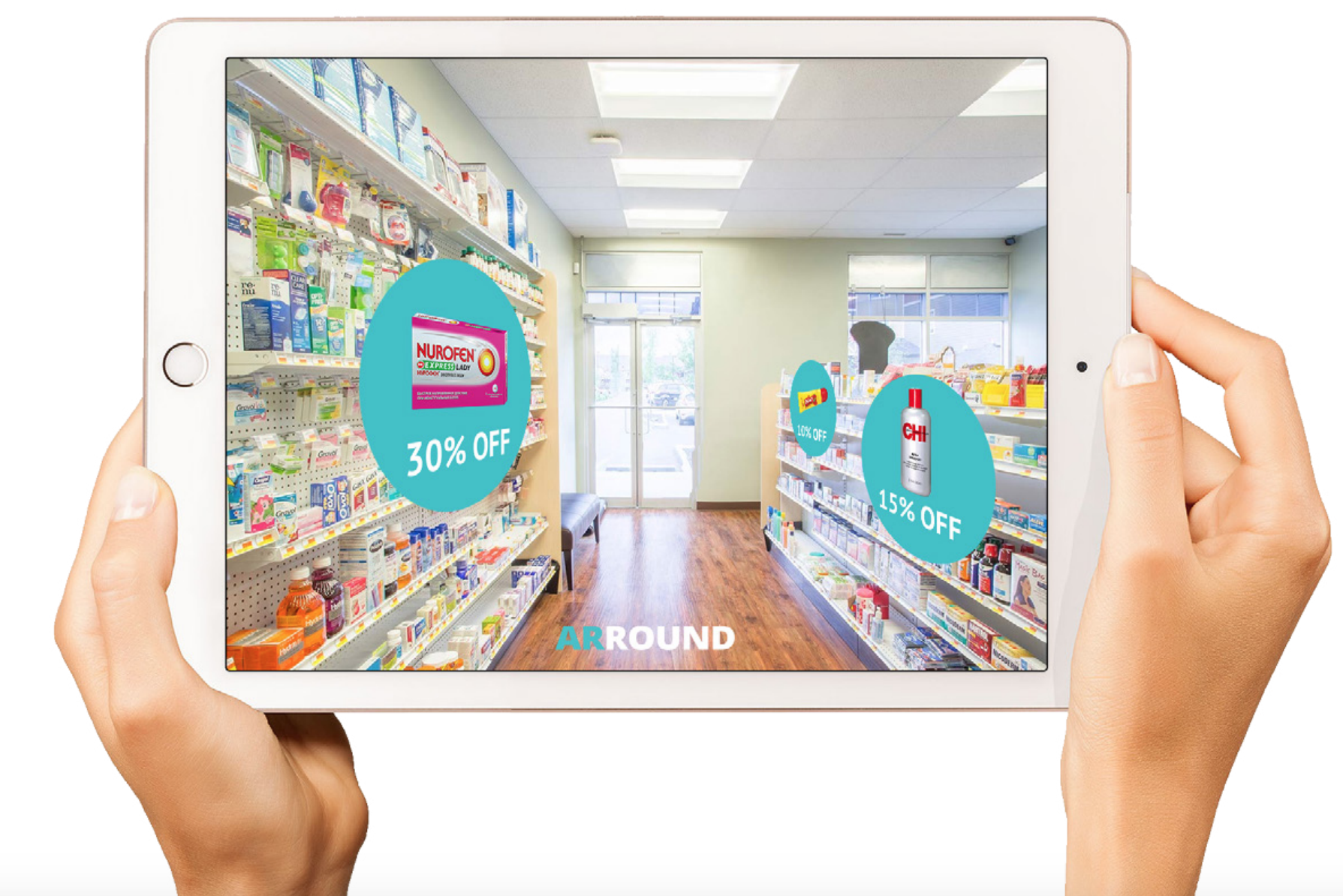 The main currency will be ARR tokens, which can be used for advertising, purchasing new SOFTWARE and making deals. It will be possible to buy this coin during the ICO, as well as after its completion on crypto-currency exchanges.


Dates and details of the ICO
The developers plan to release 3 billion ARR, of which 1,695 billion coins will be sold. In the framework of the official tokensale, which is held from 15th September to 15th November of the current year, the value of the 1st ARR will be 0,035 dollar.
Softcap project - $ 5 million, hardcap - $ 30 million.
The distribution of tokens is as follows: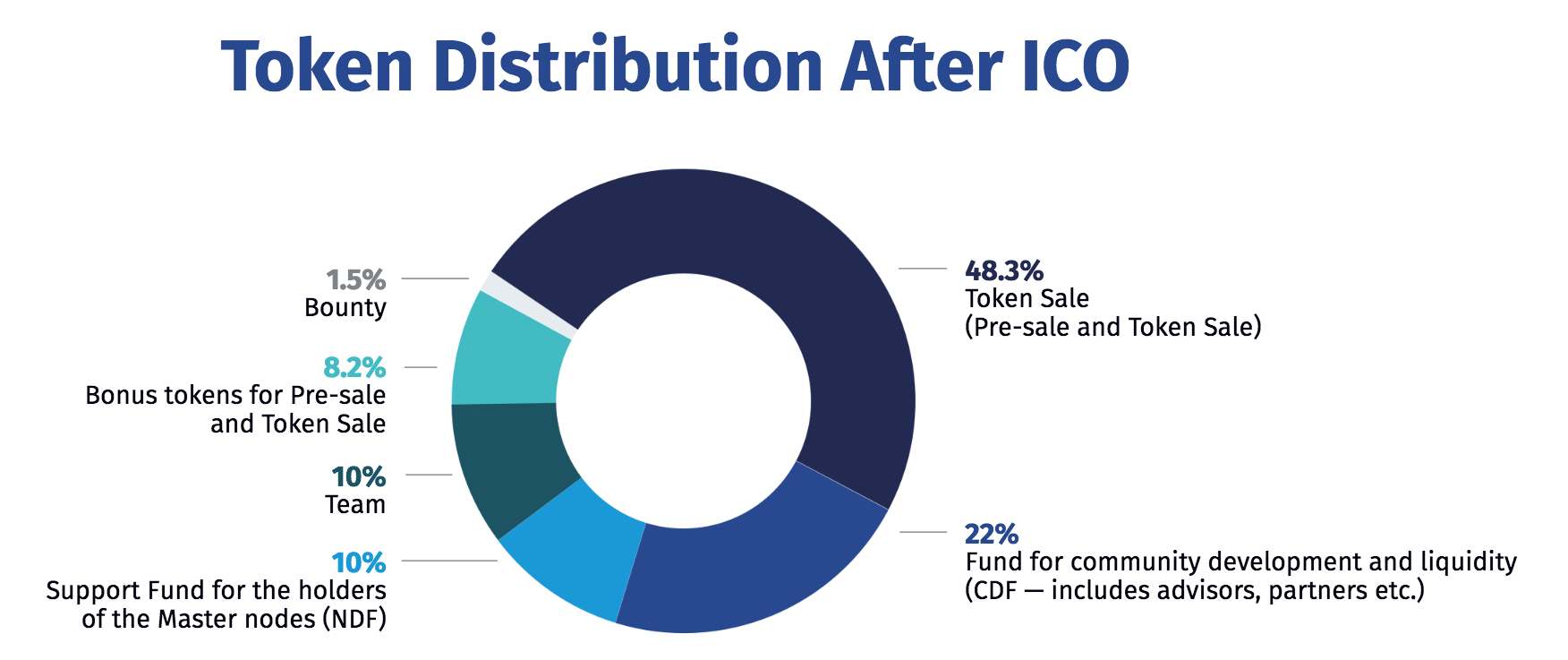 Conclusion
Based on the growing popularity of AR-devices and the fact that the ARROUND platform will become a kind of analogue of social networks in augmented reality, it will be a success. It will allow to combine the functionality of all modern popular services in augmented reality, as well as create the possibility of cheap advertising without cluttering the space.
The launch of this platform is guaranteed to take place, as the developers have already collected the softcap and will soon complete the MVP testing process for iOS and Android. Therefore, it is necessary to look at investing in this project, while there is still such an opportunity.


Official resources of the ARROUND project:

WEBSITE: https://arround.io


TELEGRAM [CHAT]: https://t.me/ArroundSupport


TELEGRAM [NEWS]: https://t.me/arround_channel


WHITEPAPER: https://arround.io/content/file/arround-whitepaper-en.pdf


ANN THREAD: https://bitcointalk.org/index.php?topic=3014006.0


FACEBOOK: https://www.facebook.com/ARROUND-2052833448334195/


TWITTER: https://twitter.com/ArroundPlatform


LINKEDIN: https://www.linkedin.com/company/arround/


MEDIUM: https://medium.com/@arroundsmm


INSTAGRAM: https://www.instagram.com/arround_official/


VKONTAKTE: https://vk.com/public169318445


GITHUB: https://github.com/ArroundPlatform

AUTHORSHIP:


MY BITCOINTALK USERNAME: Wirrsht


MY BITCOINTALK PROFILE LINK: https://bitcointalk.org/index.php?action=profile;u=1975782


MY ETH ADDRESS: 0x9e6b28E53E9a614Acf0Cb423706F81bbB636EA88