As of today, the acquisition of real estate is one of the easiest and safest ways to invest their own funds. This is due to the fact that this type of asset is not subject to inflation and has a relatively low level of risk. That is why the volume of investments in real estate continues to grow every year. Thus, last year the world real estate market grew by 15 percent and amounted to 8.5 trillion dollars.
At the moment, there are several ways to invest in real estate. The simplest of them is to buy a house or apartment for the purpose of their subsequent use for rent. However, there are other types of real estate investments, which include:
ETF - collection of bonds and shares in a single Fund used for the subsequent development of real estate;
mutual funds of real estate;
REIT-special funds that own and manage real estate, investing in which investors indirectly invest in real estate.
However, investing in real estate has its drawbacks. In most cases, investments in the purchase of real estate are long-term, which is why the input and output of funds require a lot of time. In addition, the barrier to investing in real estate is quite high, which makes it impossible for middle-income persons to participate in such investments. It is also worth noting that the real estate market is subject to complex regulation, is limited to centralization and has language barriers, which makes it often inaccessible.
To solve the situation and correct all the shortcomings of modern real estate investment will allow a new project called Dominium.


Project objective
The main task of the developers of this project is to create a platform for property financing, listing and property management based on Blockchain technology with support for many languages, allowing people with an average level of income to get access to investing in real estate.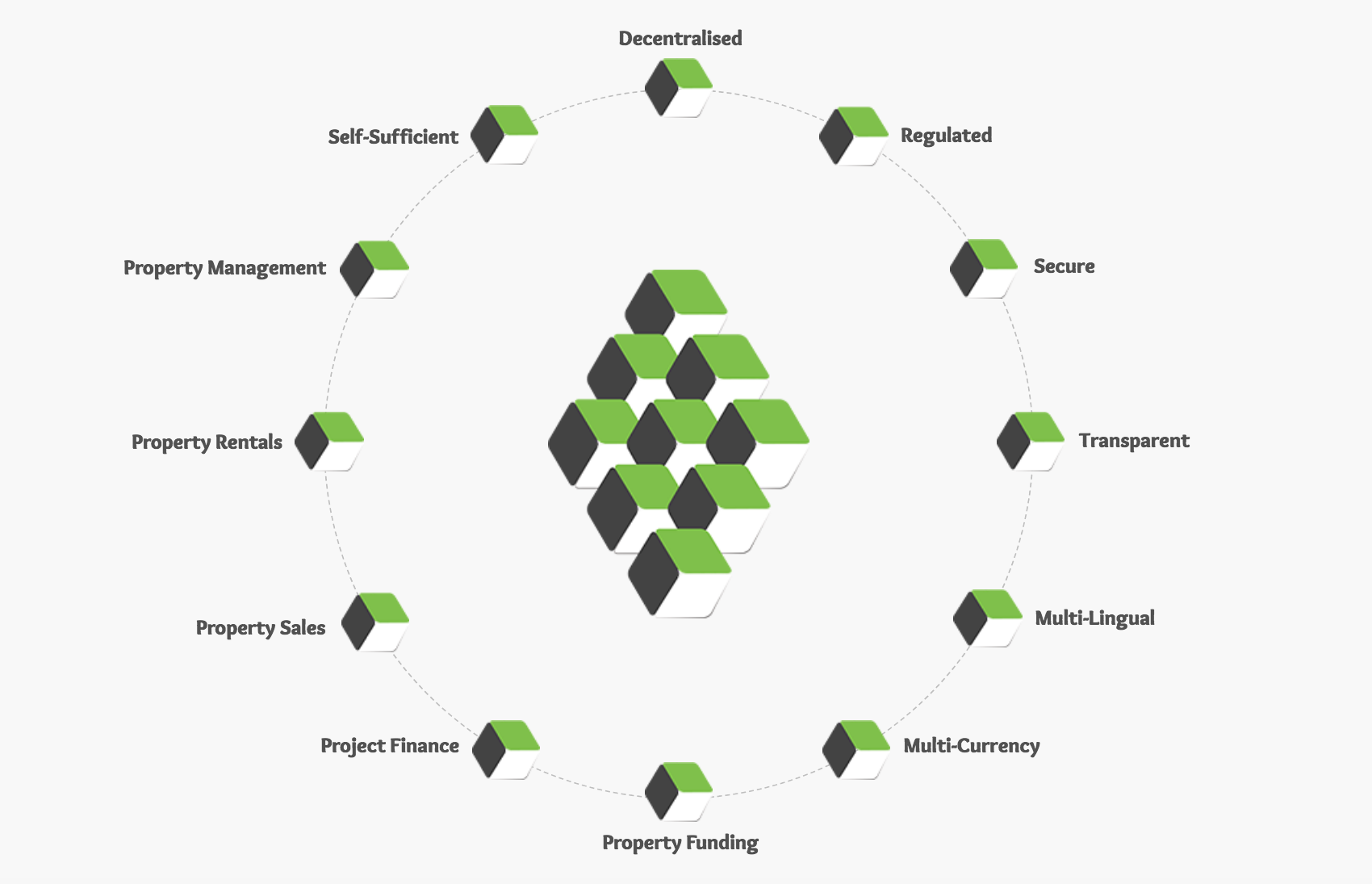 Principle of operation
To provide services, Dominium will present two platforms. The first can be used to invest in real estate. This platform will be used for interaction between investors and companies. At the same time, each company will have its own rating, which will be established in accordance with certain criteria. On the first platform, investors will be able to buy, lease or sell real estate using tokens on a specialized marketplace. In this case, the interaction will be carried out only between the two sides without the participation of intermediaries. However, to be able to do so, all users must be whitelisted to ensure the legality of all transactions.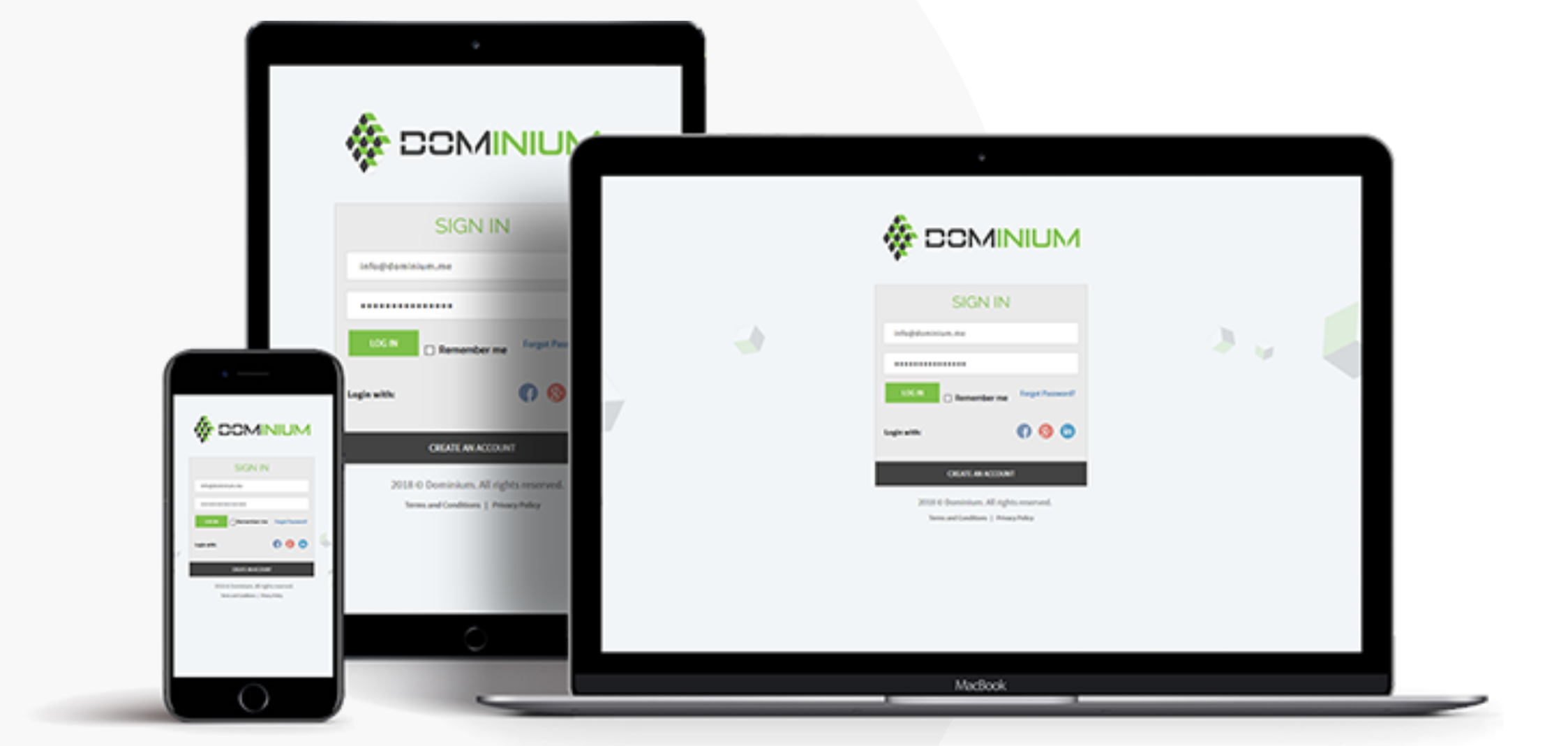 The second platform provides an opportunity to use Blockchain technology for the purpose of property management. The main visitors of this platform will be real estate managers, tenants, and real estate professionals who will be able to record information about a particular object in the Blockchain. This will make the process of real estate trade and rental housing easier and more transparent.
The main currency of this platform will be DOM tokens and they can be used for:
asset creation;
trades;
creating tickets;
voting for charity;
real estate listings for sale;
real estate listings for rent;
conclusion of contracts.
It is important to note that the tokens will be redeemed by the company over time, because of what their value will constantly increase, and their number will decrease.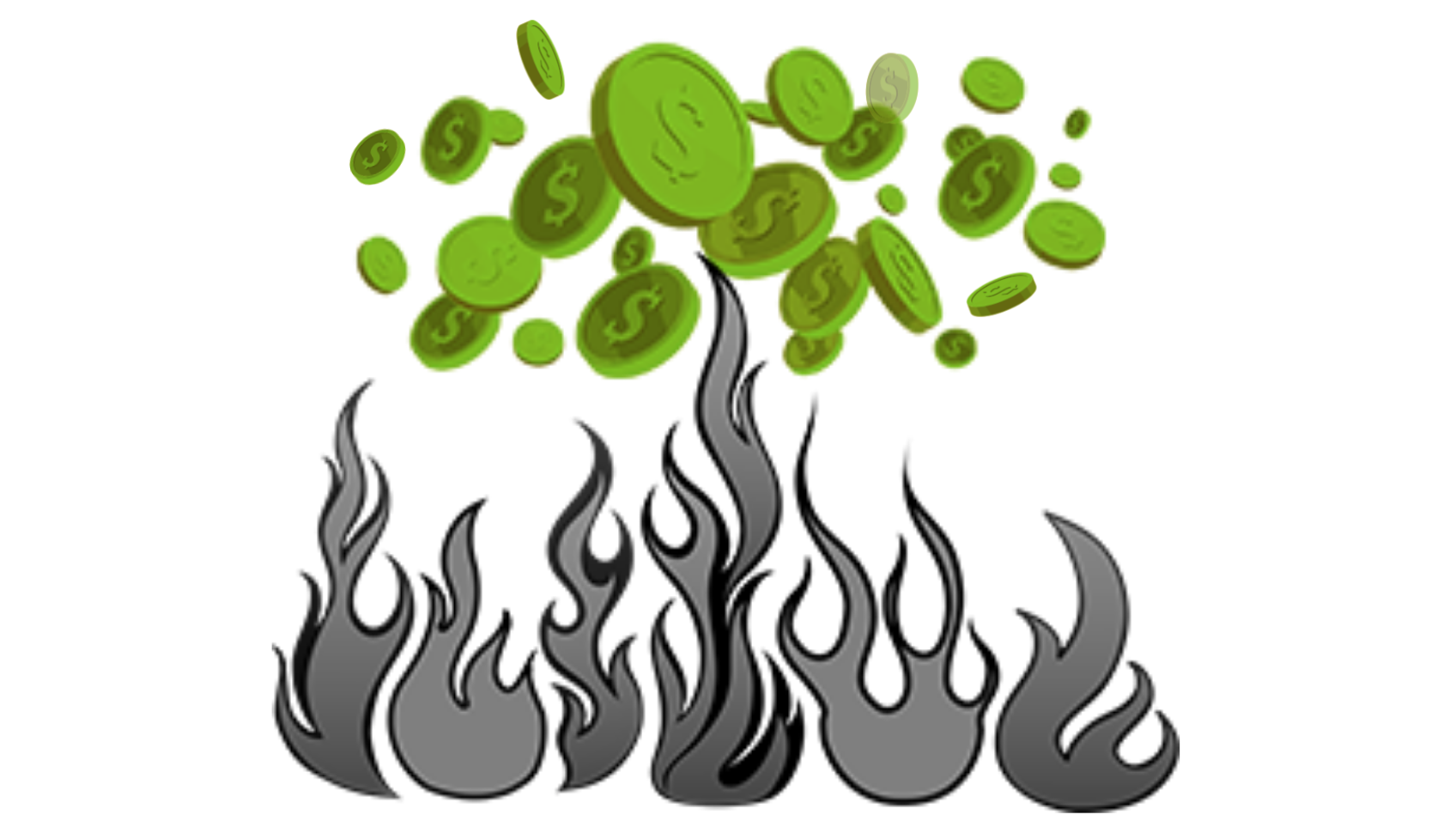 It will be possible to buy DOM tokens during the ICO.


Dates and details of the ICO
As part of the ICO, 125 million DOM will be sold at a price of 0.1 Euro per token. Public sales will be held from September 3 to December 31 of the current year.
Softcap project-2.5 million euros, hardcap-17.5 million euros.
Buy-back program:


Conclusion
Given the ever-growing real estate market and the rapid growth in the popularity of Blockchain technology, which simplifies many trading processes, the Dominium project, covering both of these areas, can become very popular.
It will simplify the process of investing in real estate, management of these objects, as well as the process of renting housing. Moreover, it will make all the above processes transparent, which will exclude the possibility of fraud in this area.
Official resources of the Dominium project:

WEBSITE: https://dominium.me


TELEGRAM: https://t.me/dominium_en


WHITEPAPER: https://dominium.me/sites/default/files/Dominium%20White%20Paper%2020180710_0.pdf


ANN THREAD: https://bitcointalk.org/index.php?topic=4989887


FACEBOOK: https://www.facebook.com/Dominium.me/


TWITTER: https://twitter.com/Dominium_me


MEDIUM: https://medium.com/dominium


LINKEDIN: https://www.linkedin.com/company/dominium.me/


INSTAGRAM: https://www.instagram.com/dominium.me/


YOUTUBE: https://www.youtube.com/channel/UC-6awRGbbNTqPEtEFLlpouA

AUTHORSHIP:


MY BITCOINTALK USERNAME: Wirrsht


MY BITCOINTALK PROFILE LINK: https://bitcointalk.org/index.php?action=profile;u=1975782


MY ETH ADDRESS: 0x9e6b28E53E9a614Acf0Cb423706F81bbB636EA88