Hey, Have You Heard About BLOCKCHAIN SATURDAY?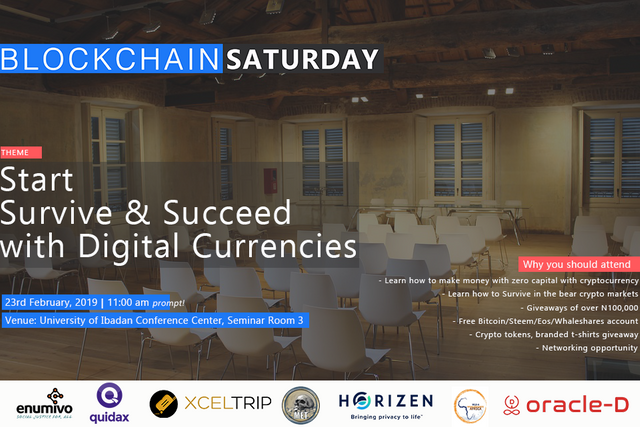 BRIEF INTRODUCTION
Permit me to break the two word into two, for clear understanding to different comprehension level, so it will be easier for you that are amateur or novice to the crypto world. I do not doubt that a professional or expert in the field of modern technology would have gotten it right from the start.
TALKING ABOUT BLOCKCHAIN
I will justify this with Don & Alex Tapscott, authors Blockchain Revolution (2016) definition that says; "The blockchain is an incorruptible digital ledger of economic transactions that can be programmed to record not just financial transactions but virtually everything of value."
Blockchain Technology is an innovation that has been value-added technology in this current system of the world, and to a certain extent, it has proven worthy and valued influencer in the world.
TALKING ABOUT SATURDAY
Well, don't get your vein up for nothing, the Saturday there is still the same as the Saturday that you know before, so, therefore, a Saturday is always the last the of the week, of which, in an ideal world, it is often a free working day which will give you the privilege to attend to some important things and perhaps if none, you may choose to rest instead.
BACK TO BLOCKCHAIN SATURDAY
Blockchain Saturday is a chosen Saturday that useful dissemination of information as regards the Blockchain Technology will be discussed extensively. Even though the impact of blockchain in the society is growing on a daily bases, some things are not fully known to several individuals, for that reason, the attention of some people who are knowledgable are needed.
Blockchain Technology is a wide one because it is like a world on its own, but yet, it is simpler to understand. What is needed to pass an exam is a piece of information as regards the subject, just like that, what is required to understand the blockchain technology are some little but essential pieces of information.
However, Blockchain Saturday is here, and all the doubt is going to be light upon, importantly, It must be known that this is not the first of its kind, in the previous year, three of its kind was held across the nation, and participant knowledge is not as the same as those of novice.
This year, it is here again. On the 23rd of February the month of love, lovers of the blockchain technology across the country is going to be sharing the passion about the blockchain technology to every participant. In one word, I promise you that it is going to be incredible.
FEATURES OF THIS TIME BLOCKCHAIN SATURDAY
Experts In The Blockchain Technology
Giveaways of Over NGN100,000
Free BITCOIN/STEEM/WHALESHARES/EOS Account
Crypto Tokens
Branded T-shirts
and many more
HOW TO BE A CERTIFY ATTENDANT
Register for the Events here

Get to the venue on 23rd of February 2019
Venue - University of Ibadan Conference Centre, Seminar Room 3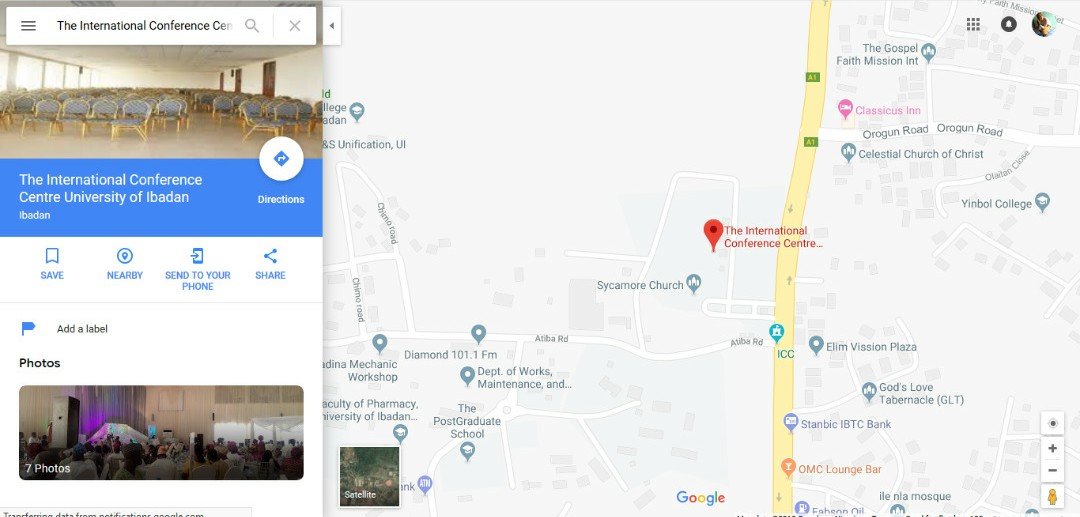 YOU SHOULD ALSO KNOW
According to @aagbona in this post that there will be more update, in his word, he said and I quote "There will be more updates in the coming days about the meet-up. There will be updates on the speakers, guests, sponsor, and other interesting content as the date for the meet-up approaches. So be on the lookout!"
---
Grab Your Sit And Get Prepare
---
---
Do Have A Wonderful Day
---
---
©2019 Olalekan Emmanuel (honourmaus) All Rights Reserved