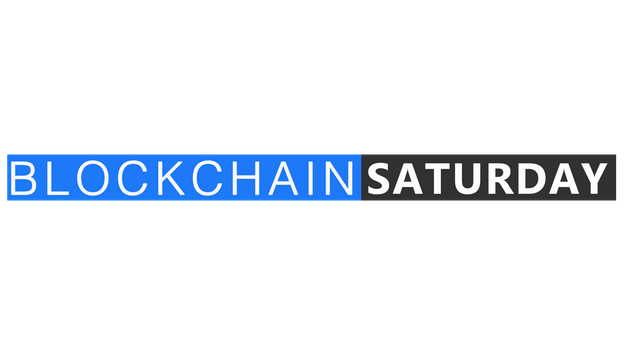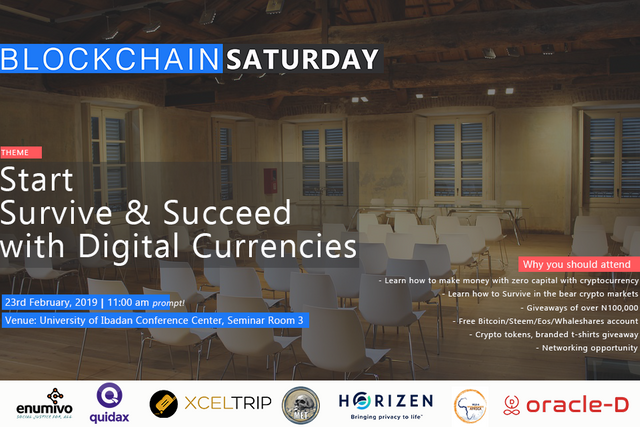 Images and Banners are courtesy of @agbona
---
For visibility and trending purpose, I am making this publication for all and sundry to see and register, then show up at the first edition of Blockchain Saturday in 2019.
Blockchain Saturday is here again and it's heading to another city in Nigeria called Ibadan. This Edition is a groundbreaking one as it is now extending to another city, taking the Blockchain gospel to another place.
The next episode of Blockchain Saturday will hold in the vibrant city of Ibadan, do you want to be part of this event, then register below.
And this time, we will be having a number of high profile leaders within crypto-sphere in attendance. There will be giveaways worth over 100k, lots of tokens and swags for interactive and engaging participants. The team have a lot planned out for this event, and we are super excited about the prospects of the upcoming meet-up.
Culled from the chief Host's publication announcing the new edition. @agbona said and i quoted above that there would be Mouth watering giveaways in form of tokens, fiats, gifts etc.
---
---
Below are the details, the location and venue of the Meetup;
---
Venue - University of Ibadan Conference Centre, Seminar Room 3
Date - 23rd February 2019, 11:00 am Prompt
---
Spread the word and bring your friends along, doing that means empowering your friends and families, the Blockchain is a tool and we must implement these tools on and off the chain to make our lives better.
Thanks!