The Abuja Blockchain & Ai Round-Table 2018 is here.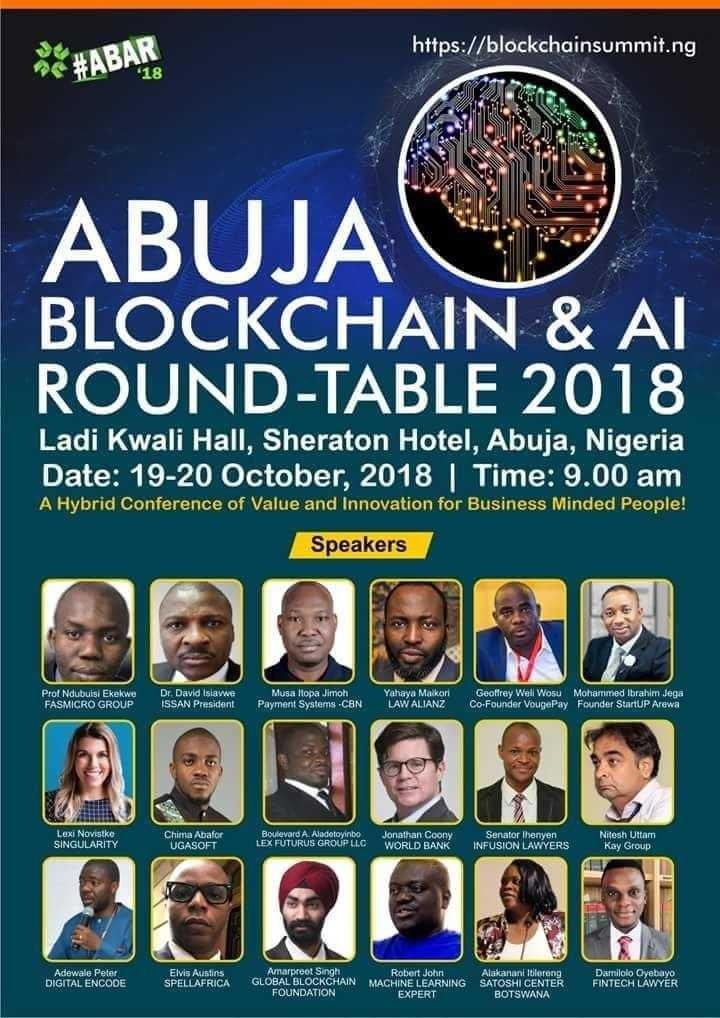 It's schedule to take pass from the Fri, Oct 19, 2018, 9:00 AM – Sat, Oct 20, 2018, 9:00 AM.
Learning about the blockchian is at your door step if you are in Abuja or around.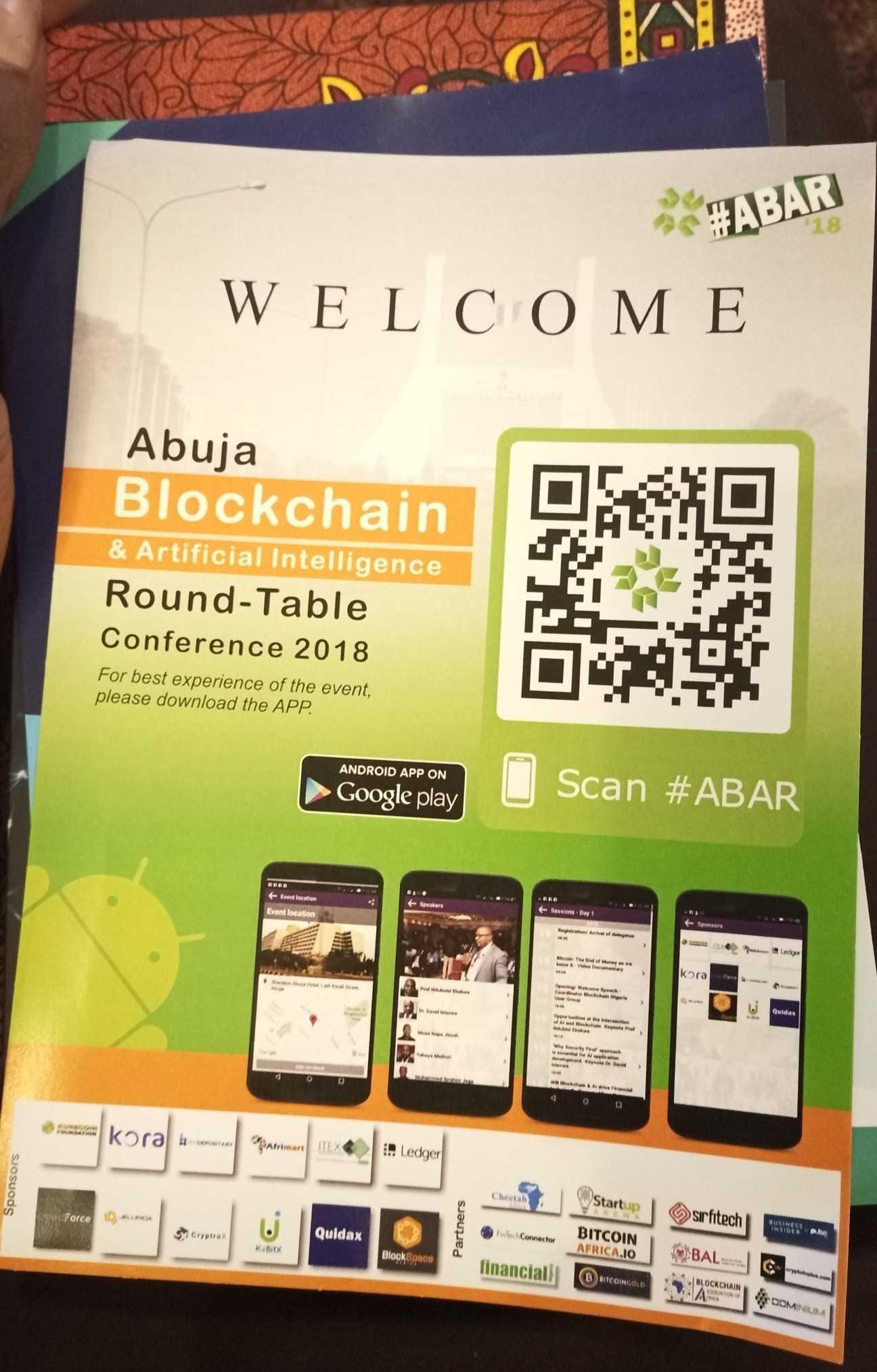 We be getting to know about the blockchian with relation to Artificial Intelligence.
Some of the speakers are:
Prof Kingsley Moghalu - 2019 YPPPresidential Aspirant, Former Deputy Governor CBN Nigeria.

Chike Ukaegbu - 2019 AAP, Presidential Aspirant, Lead Executive, in Nigeria.

Dr. Amina Sambo-Magaji -National Coordinator, OIIE, NITDA in Nigeria.

Mary Uduk, Director General of SEC Nigeria

Dr Aliyu Abdulhameed MD/ CEO NIRSAL

Mr. Adebisi Shonubi Managing Director,NIBSS

Dr. David Isiavwe -ISSAN President

Musa Itopa Jimoh - Deputy Director, Payment Systems, CBN

Mohammed Ibrahim Jega - Board Member FG Technology and - Creativity Advisory Group, Founder Startup Arewa

Robert John - first sub-Saharan Africa certified Google Developer - Expert in Machine Learning.
And much more.
All detials are gotten from: https://www.blockchainsummit.ng/about.html
And for more information on the event click on the here
Am @uche-nna, reporting live.