I won't spend much time in explaining, the numbers talk for themselves.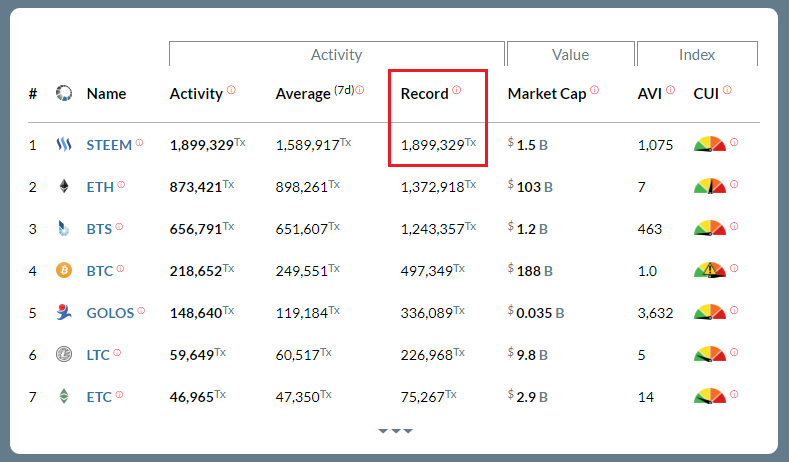 Steemit was already the busiest blockchain in the world. It is still the busiest but now with an all time high record of 1,899,329 transactions during the past 24 hours.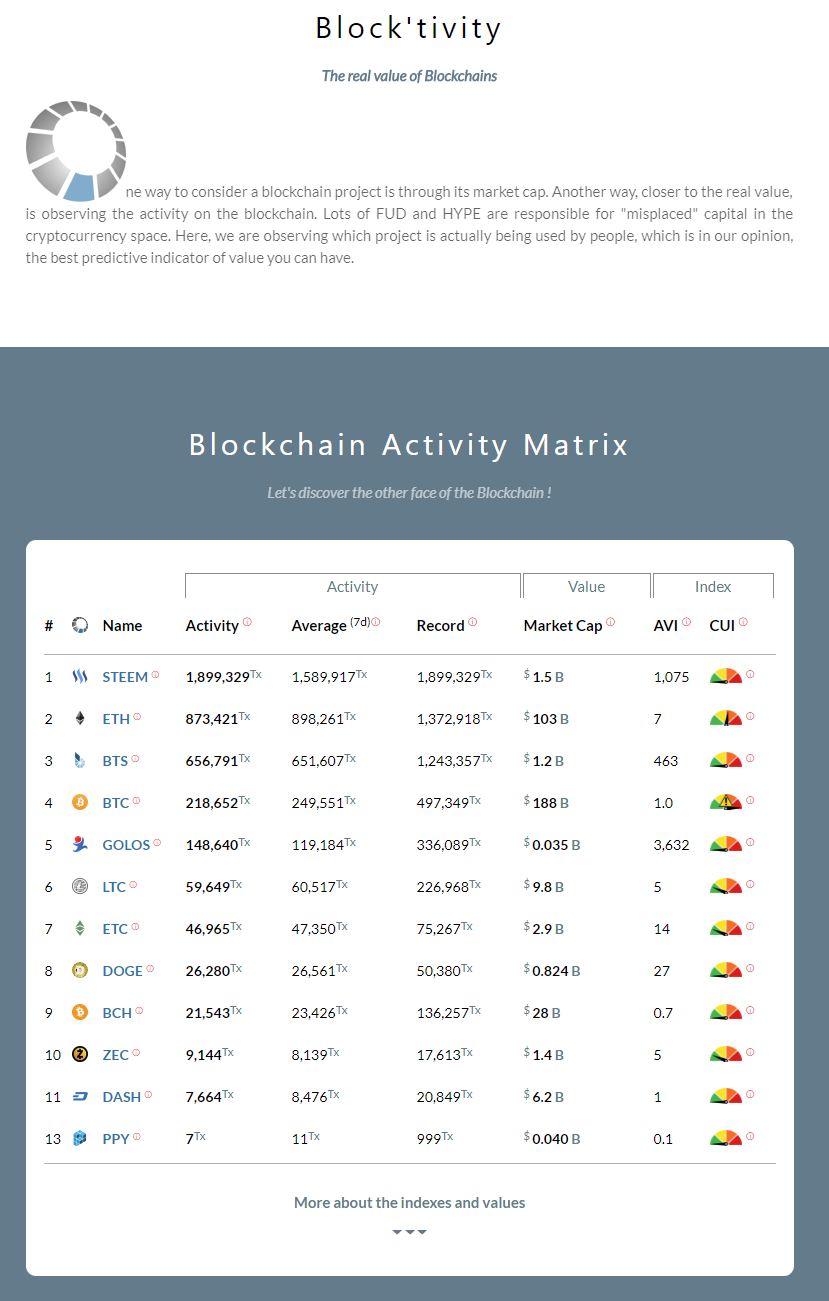 If you have enjoyed the reading, please consider voting and/or resteem these blogs.
With appreciation, Blocktivity