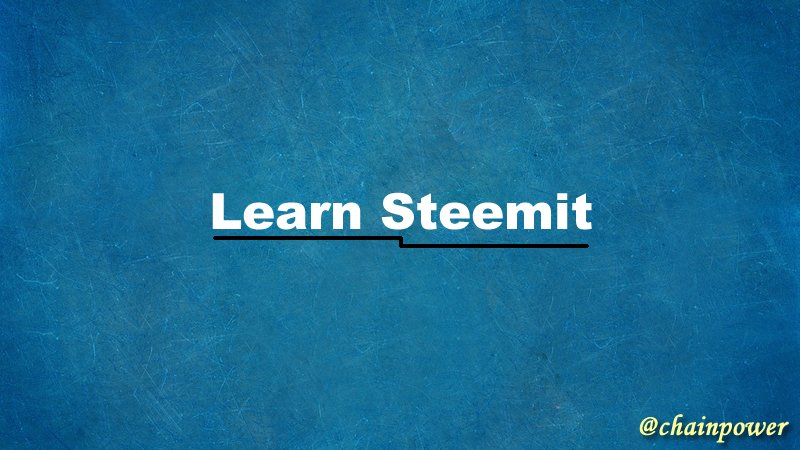 We want to bring the world to Steemit and teach them about this amazing platform. We recruit, onboard and train new users, giving them the launchpad to take off. Our graphic How-to Guides, creative contests and Newbie support ideas constitute useful help for anyone new here! Follow us @chainpower and support our little effort to get Steem to the blockchain apex.


How to buy Steem Power delegation from blocktrades?
Buying steem power delegation is a very effective way to increase one's steem power. When you buy Steem Power delegation, you simply pay another person or service to use their Steem power as if they are yours over a period of time. The original owner of the Steem Power can take back their Steem Power after the agreed period of use elapsed. The benefit of buying Steem Power Delegation is that it increase the curation rewards of the user that received the delegation.
In this tutorial, we will explain how to buy Steem Power Delegation from Blocktrades. Please check their terms of use before transacting with them to avoid abuse.


Follow the steps
Step 1: Visit https://blocktrades.us/ and Sign up. Click the confirmation mail sent to your mail box to activate your account. You will be redirected to blocktrades. Login with your email and password.
Steps 2 and 3: At the top menu, click the small arrow beside "Steem". Then from the drop down menu, click "Buy Steem Delegation". Check the image below.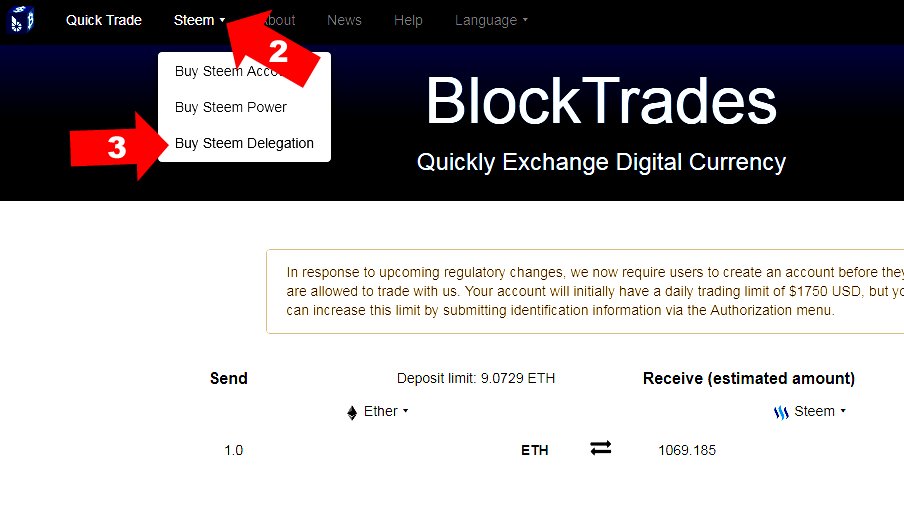 Step 4: Select the currency you want to use to pay for the delegation (In this example, Steem was selected).
Step 5: Enter the amount of Steem (or other currency) you wish to pay for the delegation
Step 6 Enter the Steemit account that will receive the delegation.
Step 7 Click this button to select the account that will be used to pay for the delegation. (Check image below)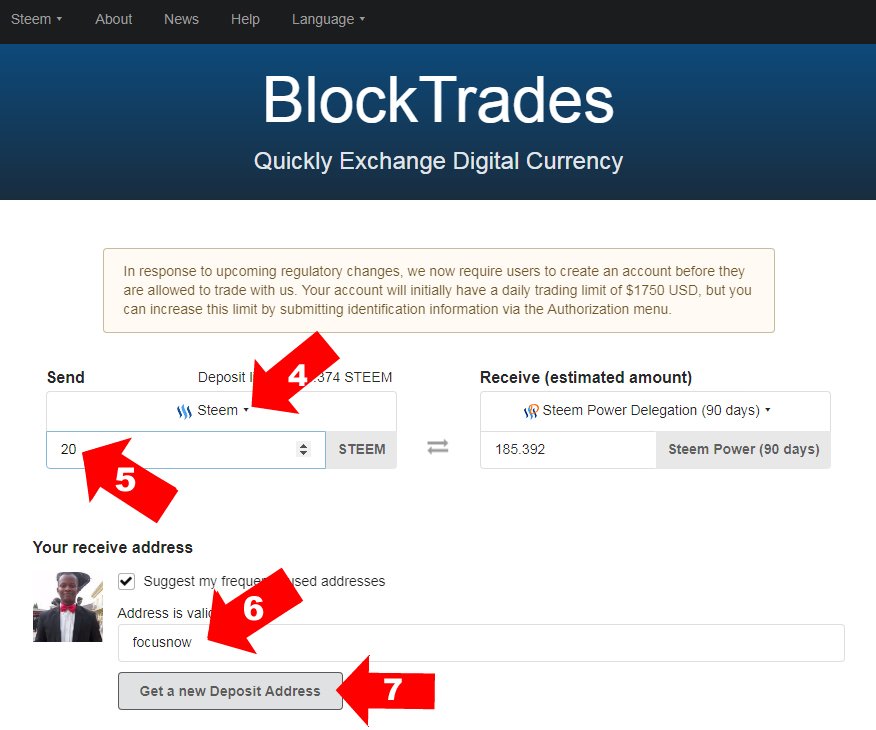 Step 8: Enter the Steemit account that will be used to pay for the delegation.
Step 9: Click here to pay using Steemconnect (Check image below)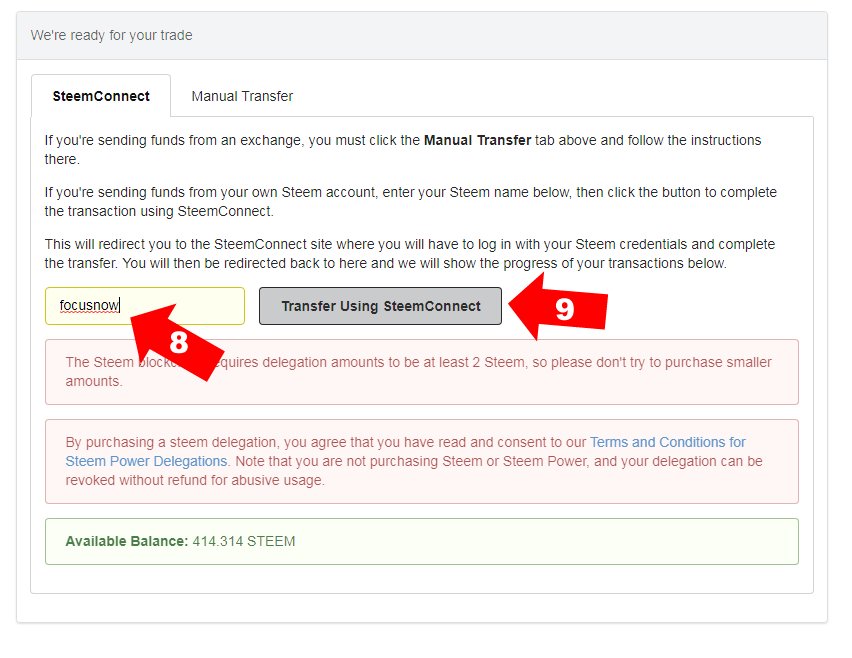 Step 10: As shown on the image below, click continue.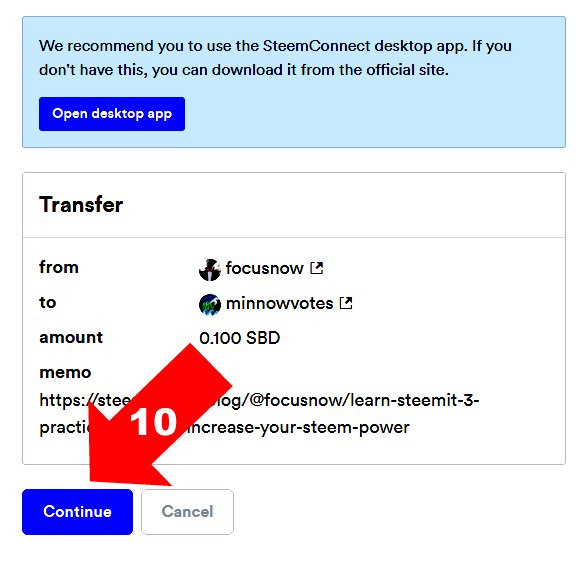 Image Source
Step 11: Enter your Steemit username and keychain password. If you have not logged in through Steemconnect before, you have to provide your active key, before you can create the Keychain password.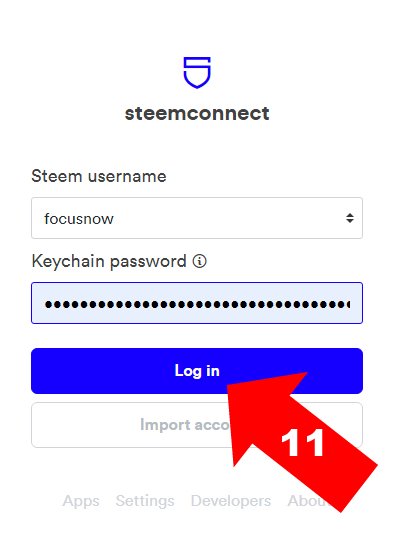 Step 12: Click approve as shown below to complete the delegation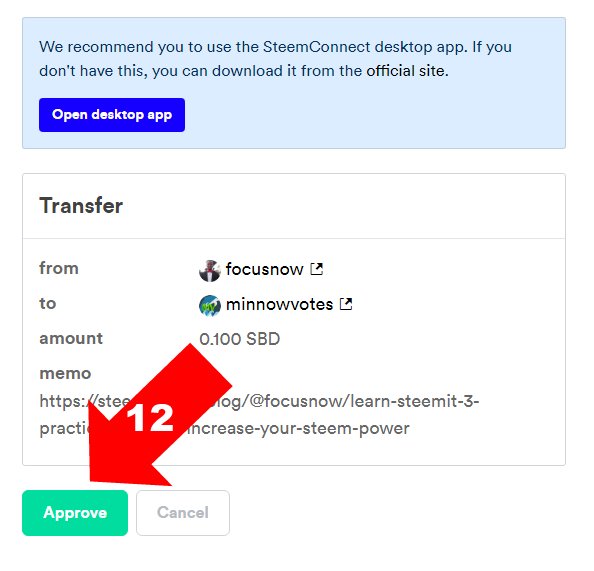 Conclusion
Once the transaction is confirmed, the delegated Steem Power should appear in the receiving wallet in a matter of minutes. Congratulations. You have purchase a Steem delegation from Blocktrades available to be used a period of 90 days. You can now enjoy higher curation rewards.