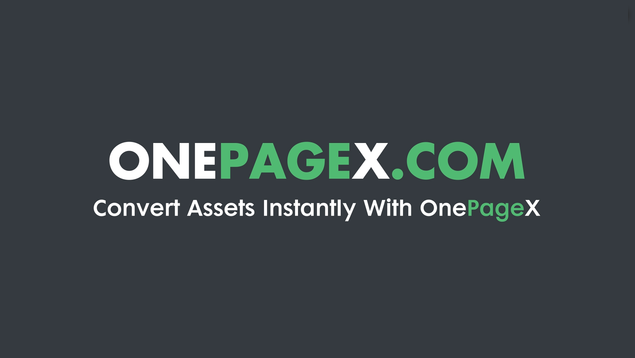 OnePageX.com is an innovative cryptocurrency exchange platform that ensures the possibility of exchanging a wide range of cryptocurrency (140 approximately) almost instantly and not having to waste time in registration, so it all happens within a few clicks. Within your fees OnePageX.com only charges 0.5% in the company of a small network fee in all transactions. Even though the exchange occurs instantly it does not occur until your deposit is confirmed, the time for your deposit to confirm in the chain of blocks may vary depending on the asset and fees paid.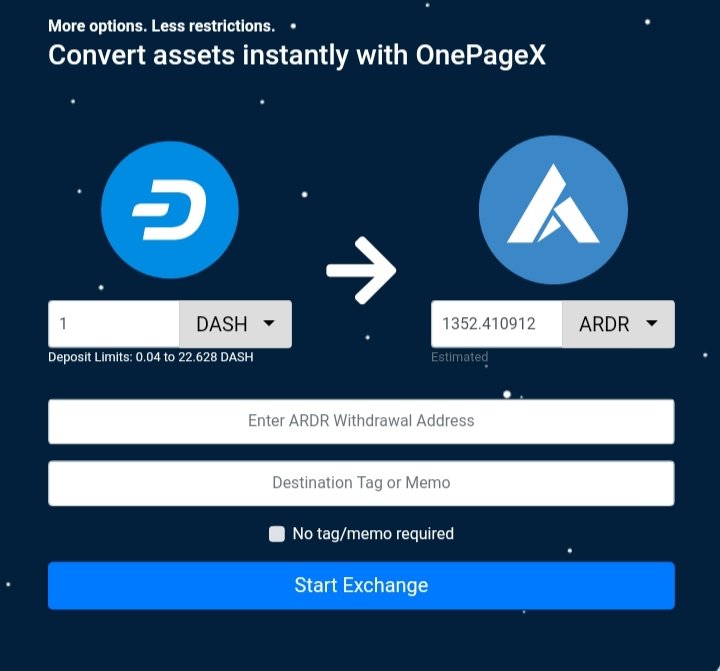 OnePageX.com Features Between OnePageX.com features we have the following: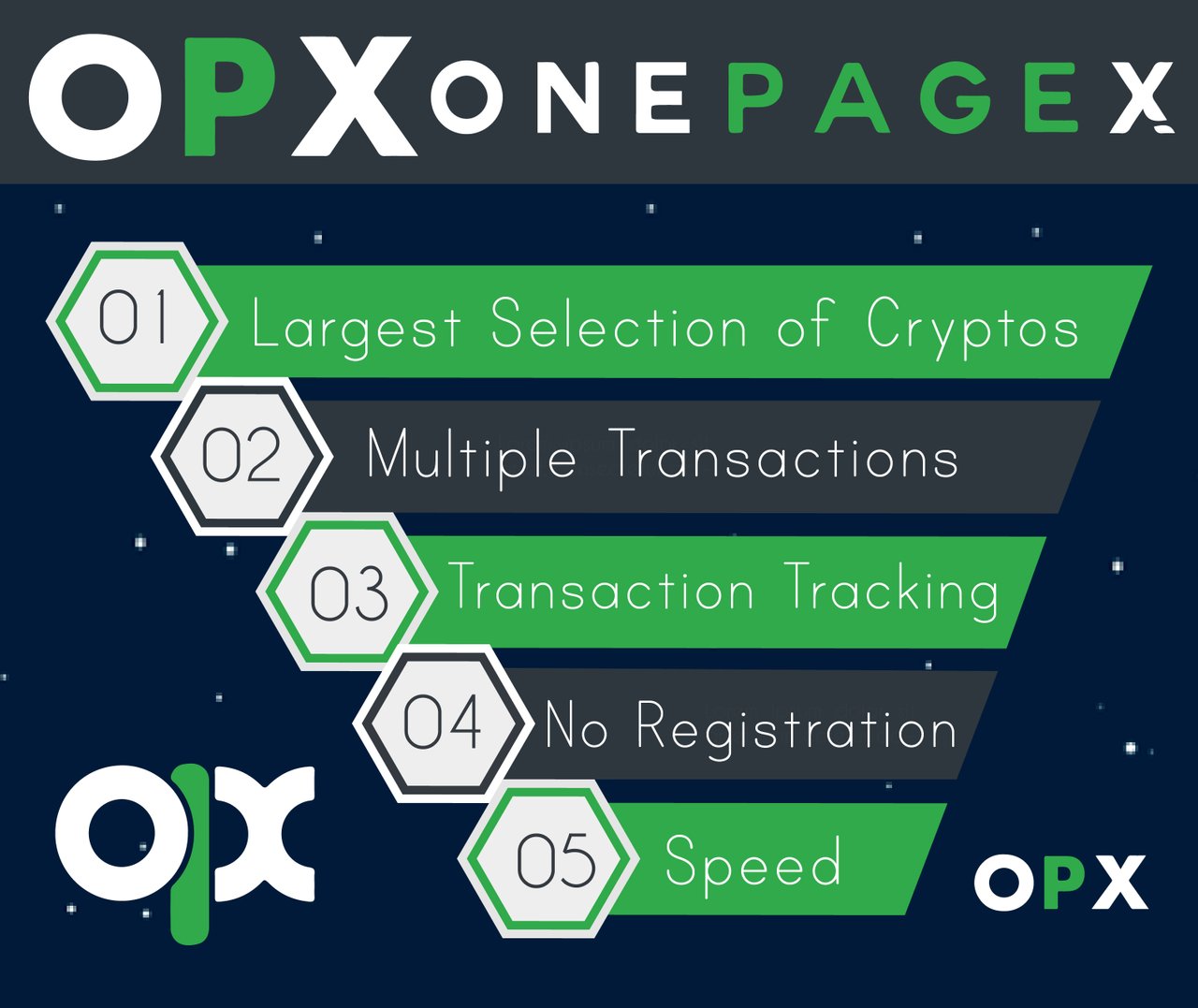 1.Largest Selection of Cryptocurrencies: OnePageX.com offers its users exchanges of more than 140 cryptocurrencies. 2.Multiple Transactions: The users of OnePageX.com can make multiple transactions at the same time in the platform. 3.Transaction Tracking: OnePageX.com allows its users to track the process of their transactions. 4.No Registration: In OnePageX.com, you don't need any type of registration and the user is not obliged to give his real name, nor have to send any identification document. 5.Speed: OnePageX.com has a simple and direct interface, that takes the user directly to what he should do, exchange cryptocurrencies. And the speed of the operation will finally depend on the release of the cryptocurrency by the user, and its confirmation in the blockchain network.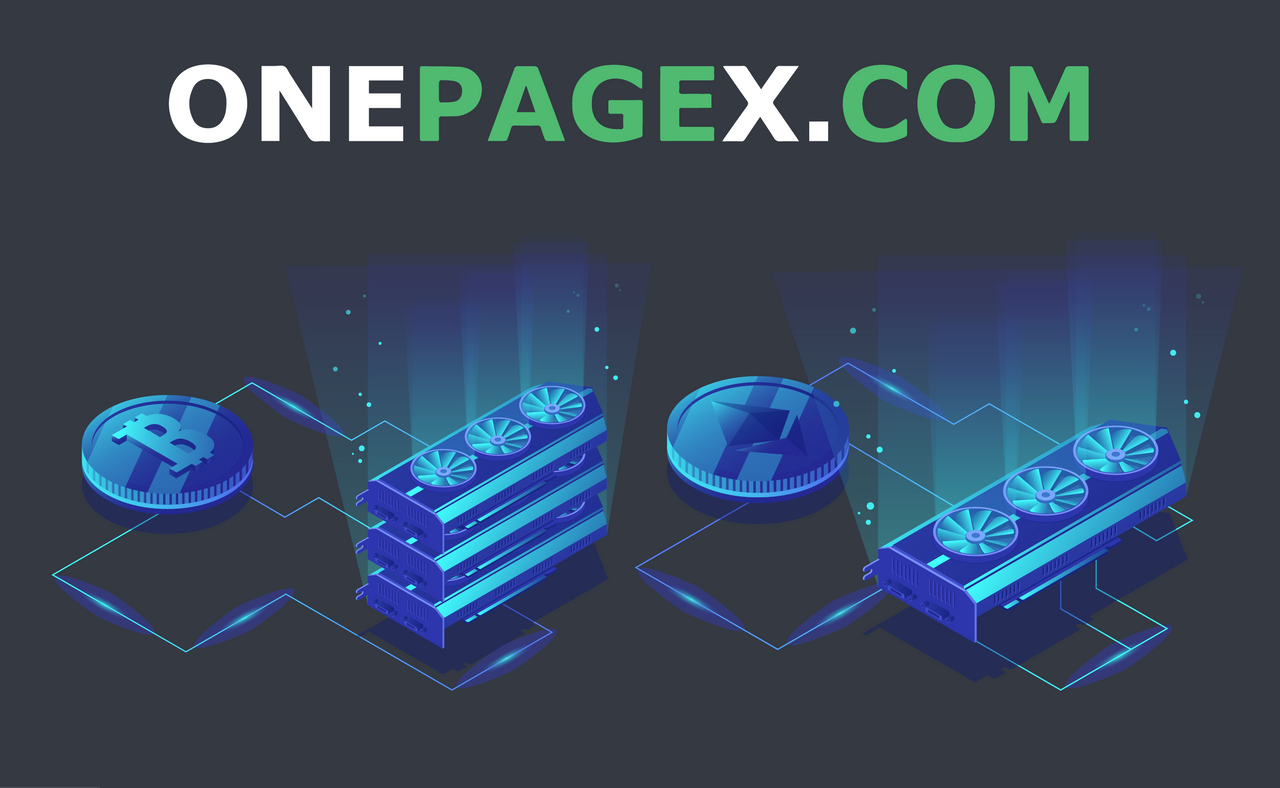 How to convert your cryptocurrency in OnePageX.com? 1.- Choose Assets to Convert: The cryptocurrency that will change (Among the main cryptocurrencies that OnePageX.com offers) and the cryptocurrency that you will receive, selections among more than 140 cryptocurrencies. 2.- Enter a Withdrawal Address: Place the address of the wallet where you will receive your cryptocurrencies. 3.- Click "Start Exchange": Then you can deposit the coins you want to change in the account indicated, and wait. You can track the transaction at all times.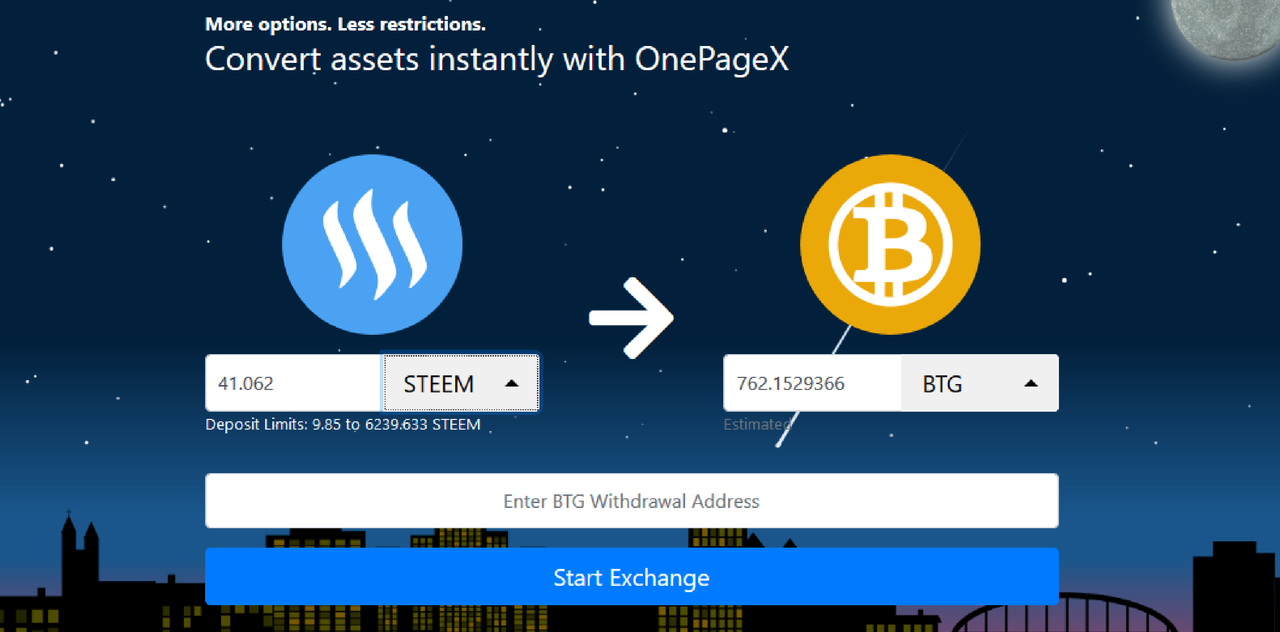 Finally, OnePageX.com offers multiple benefits such as a no registration process, low transaction fees and the best of all is that you can go totally anonymous, ensuring your privacy and safety.
If you are looking for a simple, fast and safe crypto exchange platform, https://onepagex.com/ is your best option.