Blocktrades Transaction Costing $500 USD? Help Needed Please!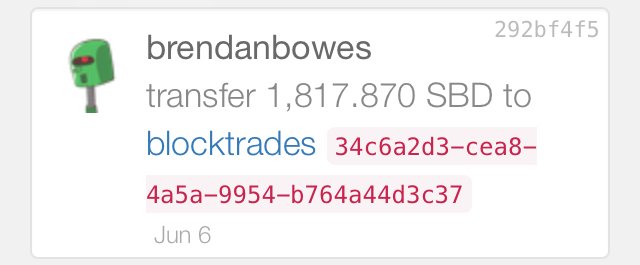 Can anyone help me figure out how to search a @blocktrades transaction. On June 06, 2018 I transferred 1,817 SBD to my @bitshares wallet. This transaction cost $500 usd. I didn't really notice until now. It doesn't seem to make sense how it could cost that much money to trade via @blocktrades.
Here's the @blocktrades transaction id
34c6a2d3-cea8-4a5a-9954-b764a44d3c37
I should have received around 15,000 bitshares for my $1,817 SBD but only received 12,458 bitshares resulting in $500 usd in transaction fees.
If I'm wrong and this is normal please disregard my lack of blockchain knowledge.