It's been a while since I posted here. Lots of things have happened since last December... I got 2 months of non stop earthquakes in my island Puerto Rico, I got flu twice... yeah, twice! Lucky me, huh?! My mom got into the hospital twice... wait, should I go and play number 2 in the lottery or something?
So, I always kept an eye in steemit and discord and a few days ago the Justin Sun thing just pop up. Lets be sincere here, there were rumors since December about him buying steemit but we all thought it was nonsense... well, nonsense got real!
Since the announcement lots of FUD, hysteria, gossip and call to war has filled the blockchain and twitter. Too much confusion, too much disinformation, too much weird ideas, too much fear induced stuff... just too much!
I get it, I totally do. After all I'm part of steemit and steem blockchain too. Like everybody else I have steem in my wallet and after 2 years here I will hate to see this blockchain die but I will not under any circumstance let gossips, fear, rage, disinformation, FUD, drama or husteria take control of my thoughts. That will just gonna end in me doing all sorts of wrong actions that can screw everything and that will be irresponsible.
Look, Justin Sun spent millions to get steemit. No one will throw away a fortune if there's no profit in it. We still don't know what are the plans or how things will be in the near future and we have badass witnesses prepared for all types of scenarios, so why should I panic? Why should I start moving my assets in a hurry? Why should I act all rushed based on rumors and expectations? Doing such thing is not even logical. So I will remain calm. I will keep curating people like I always do. I will keep an eye to the official info and ignore the rest. If our witnesses tell us to move the funds or to prepare for a fork then I'll do it. If steemit inc team, tron team or Justin Sun says they will swap the token then I'll move my steem to another place and that's it.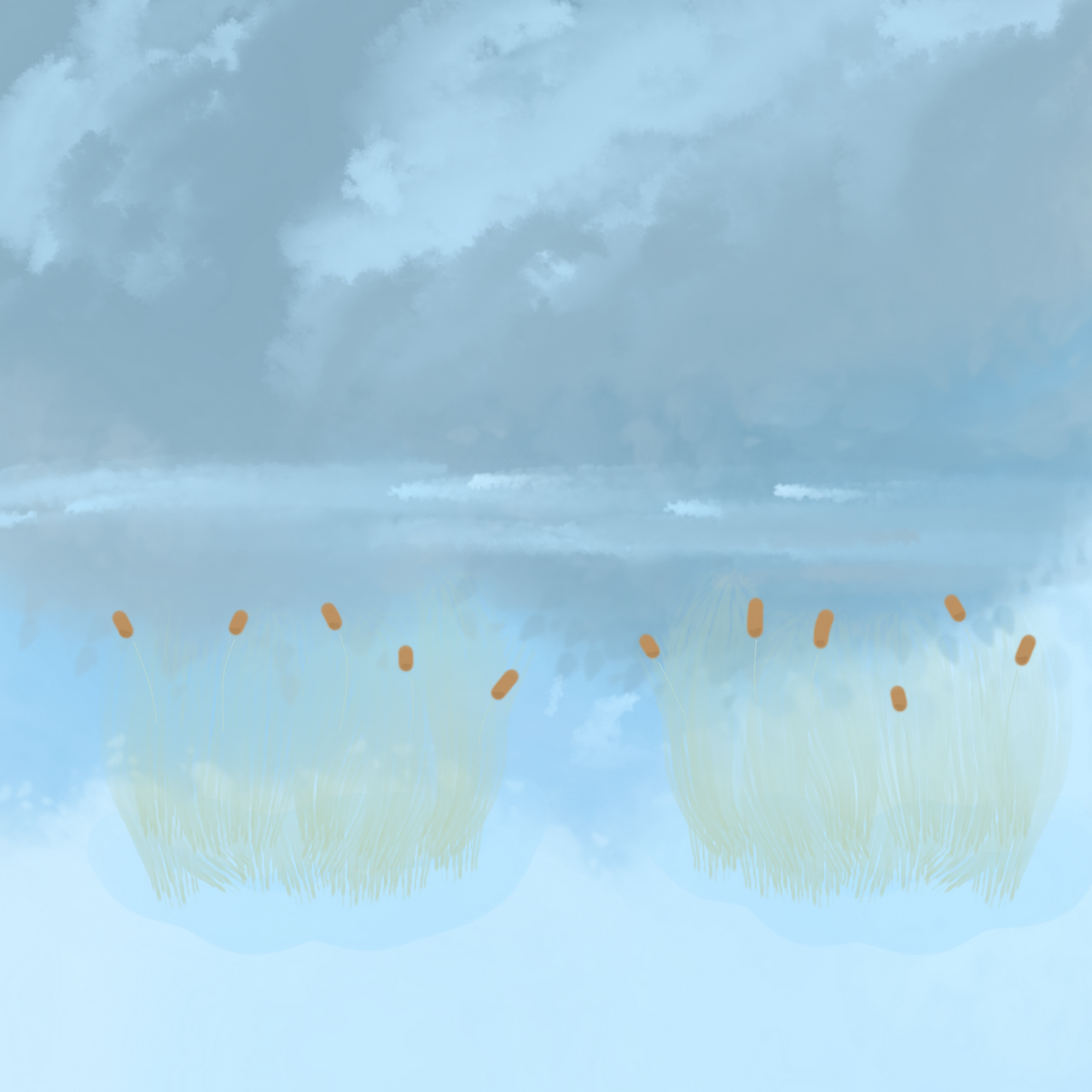 There's no need to panic! We do have good witnesses that knows what they are doing. I do believe in the witnesses I voted for. They always deliver and they will make sure steem blockchain survive. I do think this partnership can bring good things if things are done properly, so let's see what both teams bring. I will remain calm, I won't act on gossip or fear, I will keep an eye on all the info and wait. Be calm, people! Don't let fear control you.
BTW, I made that painting in autodesk sketchbook app. I wanted to paint something relaxing so I made a stormy sky with a calm lake with cristal clear water. I think that scene fits perfectly all whats going on in steemit. I wish the best for steemit inc, for steem blockchain and for all of us as community.
The moon was too tiny for us! Let steem conquer the sun now!

XoXo,
Luz 💋
---



Vote for @qurator as a Witness
HERE
Just type qurator in the box!