Good evening guys. Here is @dammyone again on steemit. Its been a while now.
Its not too late to wish you all a happy new year and a happy new month.
One of the thing i love doing aside making research is playing games; crypto game to be precise. I do this a lot anytime I am all alone by myself or I want to relax. The game I play the most is known as Prospectors. It's an eos based game which means that you will have to login to there website prospectors.io with your eos address and private key.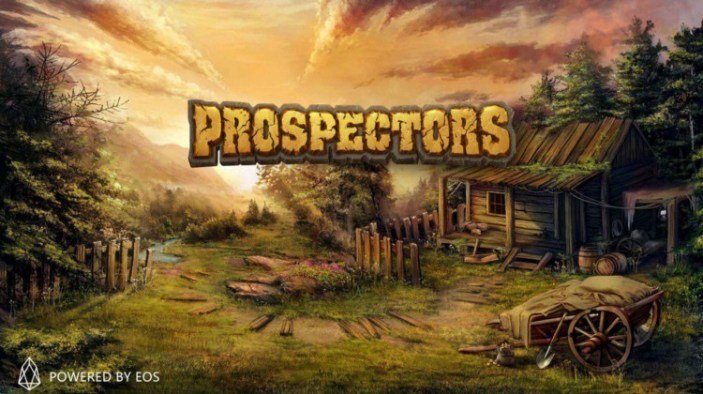 source
I then found another game of my interest, that is, I also love playing puzzle games and I found android application I so much love that has various inbuilt games. It's called RORGAME.
This application with different inbuilt games has different puzzle games in it and it was one of the quest given on reviewhunt website.
For me to be able to know more about this game and be able to make a review on it, I had to download the application and to my surprise and amazement, I found different games in it aside the fact that I love puzzle games.
To please your reasoning and to answer the question in your mind, WHAT IS RORGAME? Or what's the game all about.
Grab a seat and probably get popcorn and let us dive fully into what the game is all about.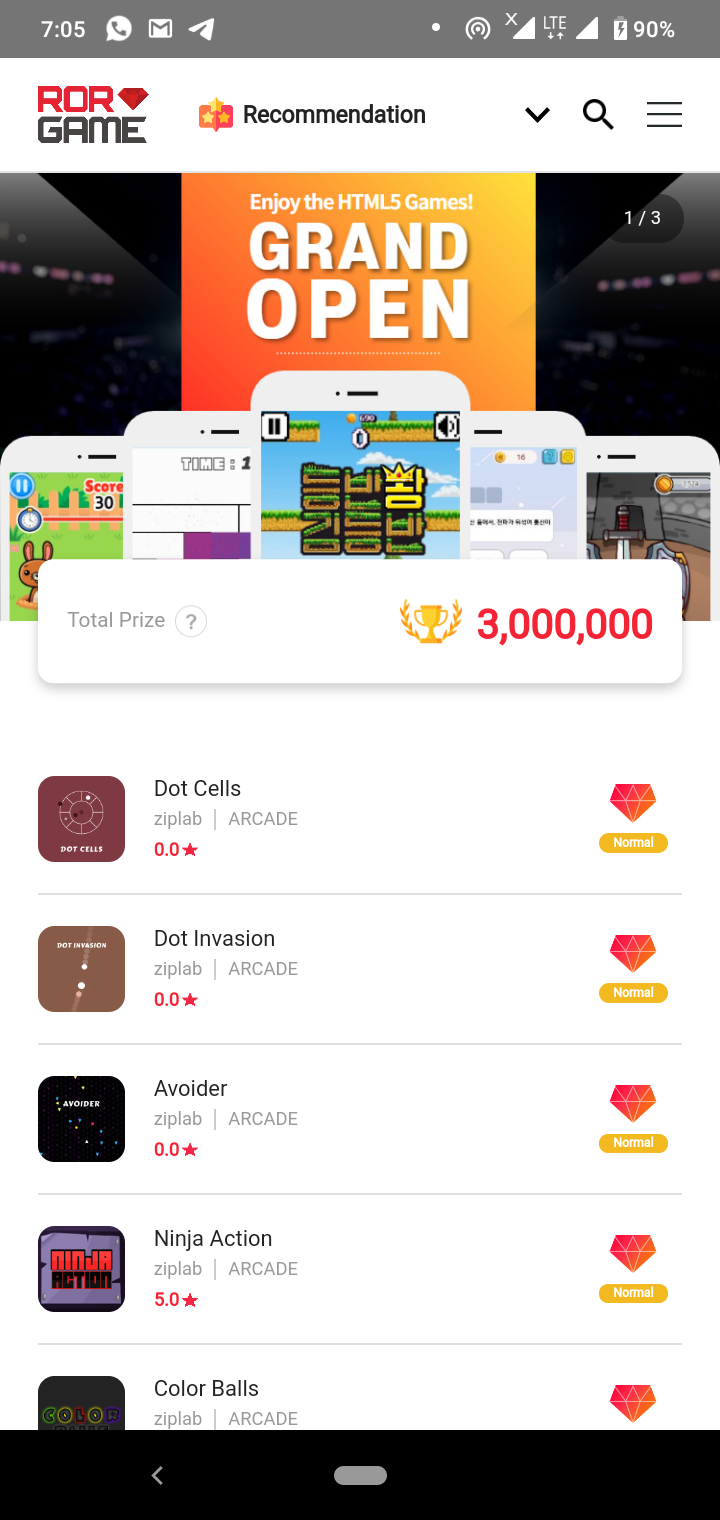 WHAT IS RORGAME?
RORGAME is a short word for Road Of Rich game. RORGAME is a HTML5 based gaming platform which gives its users the free access to play and enjoy multiple genres of games in just one app and the amazing aspect of this app Is that you can play all the inbuilt games conveniently. Over 30 games are inbuilt into this app, from arcade to puzzle to Esports and so on.
HOW DO I PLAY THIS GAME?
To be able to play different games on this app, you need to download the RORGAME application from Google playstore. After downloading the app successfully, you will need to connect your Google email account to it for you to be able to be a verified user and to be able to create your profile after which you can then chose an in-game username. After registering on the application, you can then select your favorite game and start playing the game.
Components Of The RORGAME
1. A drop down icon which shows the RECOMMENDATION option and this will show you different games you might wish to play from different genres. POPULARITY option and this section has the list of the most played game by different users which means that the more a particular game is been played, the more popular it will be under this section. And the NEW option which means that many more games will be added to the RORGAME app and as soon as they are been added, they can be found under this section.
2. The Search Icon which gives users the access to search for their favorite game among others.
3. The Menu Icon beside the search icon. This icon shows the profile of every registered user on the RORGAME app and the level in which they are and the total number of the Free DIA Reward collected.
To know more about the RORGAME:
ROR Official Homepage
ROR Official Discord Channel
Follow and Resteem @dammyone