Gaining a person's trust is one of the hardest things to do. I had to find out that again last night.
When I came home from work yesterday evening, about 15 minutes late, she was already waiting for me in front of the house, obviously emotionally tense, which she always expresses in the first moment as a diva act.
Later in the evening she expressed the desire to go for a walk, which we did. However, we really only went for a walk, not as she originally hoped for a visit to a bar where she had already met nice people.
But she did not express this wish, probably because she knew that I was too tired for it. But you could see that she was disappointed to be on her way home after a walk on the pier.
These are moments where I would like to give in, but am not allowed to. She has to learn that time and money are limited and that with a smart management of time and money you get more out of it and achieve more. This includes days of work and days without going out. Even if this is so boring.
I just hope that she sees it the same way, at some point.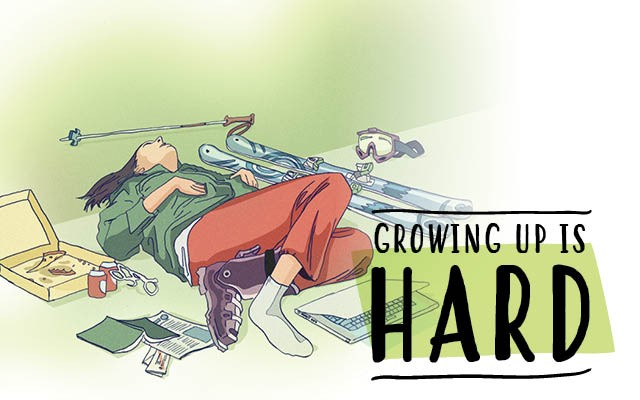 ---
---
Es ist so hart erwachsen zu werden
Das Vertauen eines Menschen zu gewinnen ist eines der schwersten Unternehmen überhaupt. Das habe ich gestern Abend wieder einmal feststellen müssen.
Als ich gestern Abend von meiner Arbeit nach Hause kam, ca. 15 Minuten zu spät, wartete sie bereits vor dem Haus auf mich, offensichtlich emotional angespannt, was sich bei ihr im ersten Moment immer als Divaauftreten äußert.
Später am Abend äusserte sie den Wunsch spazieren gehen zu wollen, was wir auch taten. Allerdings gingen wir wirklich nur spazieren, nicht wie sie ursprünglich hoffte auch auf einen Besuch in einer Bar, wo sie bereits nette Menschen getroffen hatte.
Sie hat diesen Wunsch aber nicht geäußert, wohl weil sie wusste, dass ich zu müde dafür war. Aber man hat es ihr angesehen, daß sie enttäuscht war, nach einem Spaziergang auf der Pier wieder in Richtung Zu Hause unterwegs zu sein.
Das sind Momente, wo ich eigentlich gerne nachgeben würde , es aber nicht darf. Sie muss lernen, dass Zeit und Geld endlich ist und dass man mit einem klugen Management von Zeit und Geld mehr davon hat und mehr erreicht. Dazu gehören eben auch Tage der Arbeit und Tage ohne Ausgehen. Auch wenn dies noch so langweilig ist.
Ich hoffe nur, dass sie es genauso sieht, irgendwann.