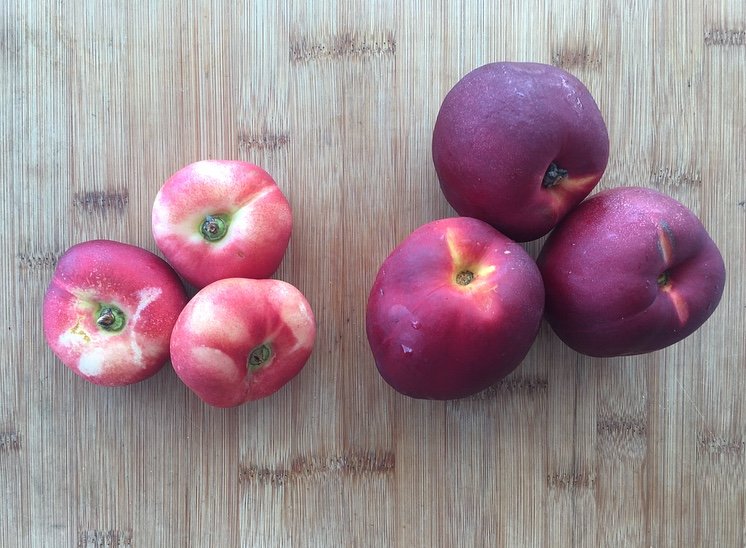 I know the title is all over the place. So let me tell you what it is about...
I love love love peaches! They are among my favourite fruits and this period I consume massive amounts of delicious nectarines! My parents of course know my preferences and my dad every Saturday goes to the bio farmer's market to get me some fruits and vegetables -only child benefits...
So guess what he discovered!!! A kind of peach we didn't know before!!!
As I found out in English they are called Saturn or Donut peaches!! The guy in the market calls them U.F.Os though. You can understand by their shape why they are called so. They look like someone just sat on your peaches actually. What I love about them is that they have a super sweet flavour and they are quite "manageable" to eat due to their shape!!! Oh I'm so excited!!!
I will suggest planting some of those in our garden cause there would be nothing cooler than having my own "Donut, Saturn or U.F.O Tree"!!!
I strongly suggest to try them if you like peaches :))