Today our football school is back on the pitch! We had almost three free weeks from the 17th of December. Holidays have ended, energy has been restored and we're ready to get back to the thing we love the most - football.
Three weeks. For kids, that time period seems a lot longer than for adults. Have you heard that time goes by faster as you get older? For kids, three weeks may seem like an eternity. Especially for those who are in love with football.
For us - as we start enjoying holidays - they are already gone and the job is waiting for you to be back. Anyway, I enjoyed these holidays quite a lot. I'm back on Steemit and that feels great!
First training session after the break
It's best to start with some fun game where kids can enjoy themselves. Games involve communication, so kids will have to think and it's important. When you warm-up, it's not only your body that needs warming up, it's also your mind.
Yes, you can make kids run around in a circle but that isn't quite as effective as a small game.
I'll start by selecting few boys as ''freezers''. They will have to run and catch all the other guys.
If a ''freezer'' touches you, you freeze and put your hands up.
To un-freeze a teammate, you have to do a certain task - give a high-five, throw a ball through his feet in the next game, and so on.
The game ends either when a certain amount of time has passed or when the ''freezer'' team catches everyone.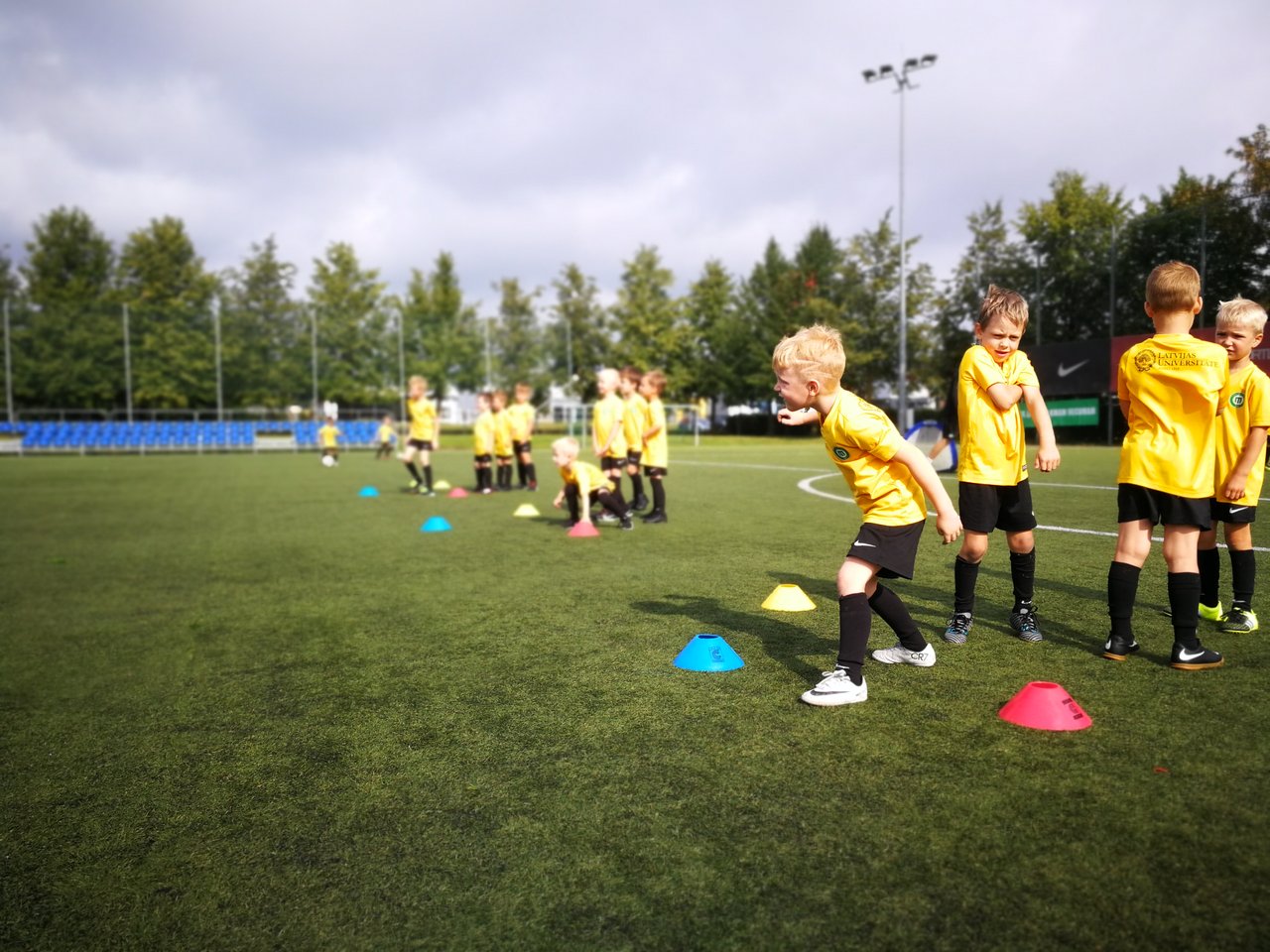 Emotions and Victories
Kids are emotional. They want to win and they're sad when they lose. They need to be successful to become confident. It's essential that everyone in the team gets his win.
Maybe it's not winning a match or a race 1 vs 1. It can be a small victory of his own but in order for them to understand it - you have to explain it, you're a coach.
Even if it's one good thing in the whole training session (although it's definitely more), they have to remember what went well and how they have improved. It's a great way to become better at every session.
Football
There must never be a training session in which you don't play football. I'm speaking about kids. When they get older and train more times than there are days in the week, it's going to be different.
For kids - you must always play football. We usually play at the end of the training session but I've heard of academies who play the football match and then have the training session.
If you remember yourself going to training sessions, you'd always wait for the part when you're playing a match. That's how it was when I was a kid. Maybe because exercises were boring but a training session without football felt like - meh.
We're ready to enjoy the beautiful game of football!
May this season bring us success!