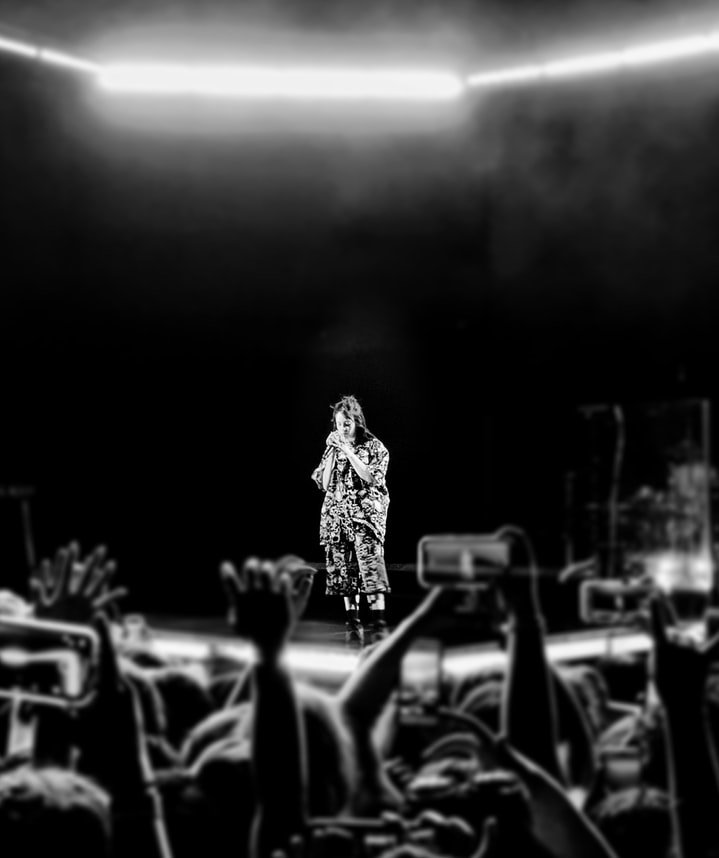 Well you should have, if you listen to music and all. Her lead song 'Bad Guy' was perhaps the most popular song of last year.
I'll say her songs didn't really hit at first but they kind of grew on me. Her album 'when we fall asleep, where do we go? ' earned her 5 awards at the Grammys.
There is something I like about this kid though that I feel is worth writing about. She's remarkably mature, at least from observation - which is in contrast to her musical persona.
Kenneth Womack said of her, Eilish had "staked her claim as the reigning queen of electropop" with her debut album and "been variously called out for being precocious and the poster child for late-adolescent angst. But in truth, she's nothing of the sort.
She's never Smoked or drank, and has spoken quite vehemently against drugs. I just find it impressive that an 18 year old already has defining values, especially when it's all too easy to give into peer pressure today - while some of us still trying to figure things at much older ages, with the extra privilege of being away from the spotlight.
I really like the kid and hope she doesn't get sucked into the madness that Hollywood can bring, as we've seen with more than a few teen sensations.
Am rooting for you Billie