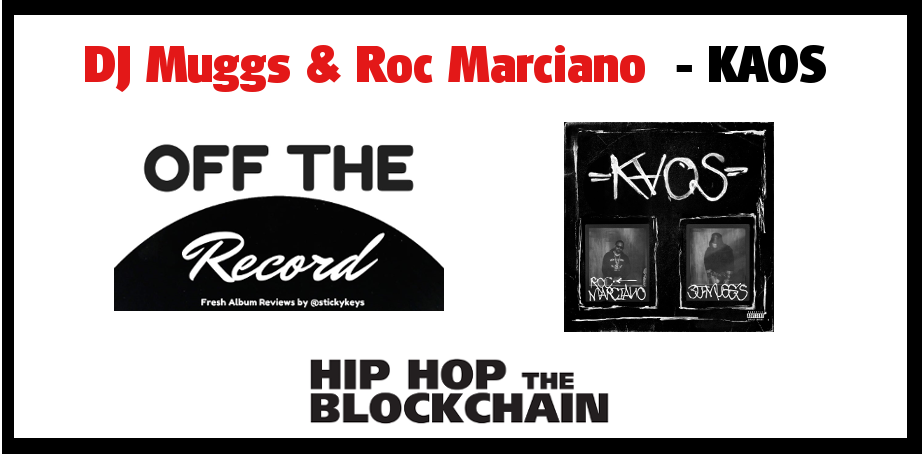 Welcome to Off The Record! A Fresh Weekly Album Review segment brought to you by @stickykeys!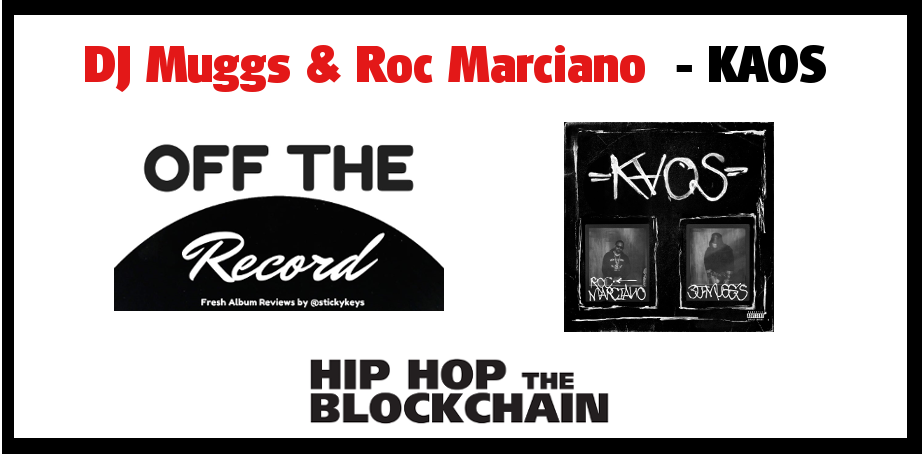 23rd Edition
October 31st 2018
DJ Muggs x Roc MarcianoRoc
"KAOS"
---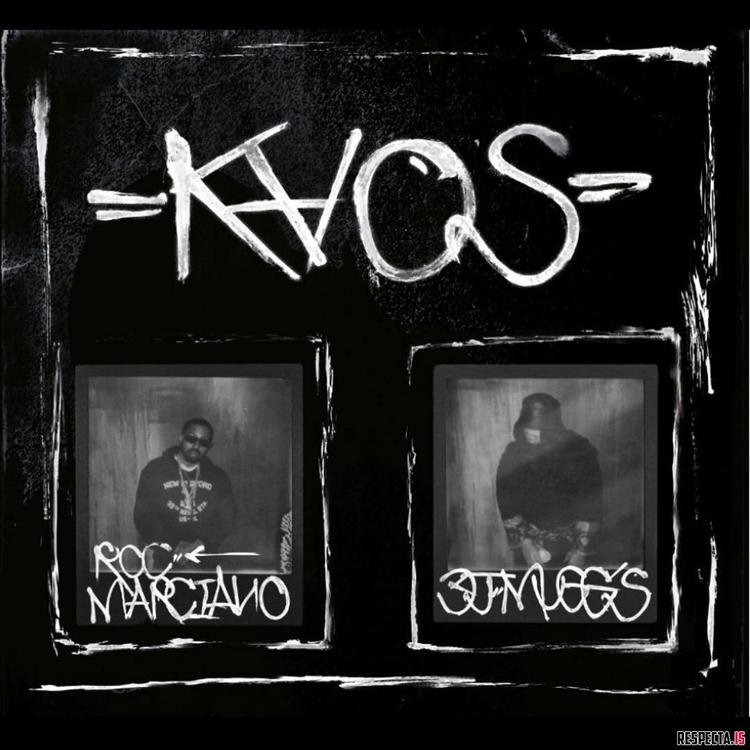 Well, this would be the 3rd time in two months that I will be reviewing something of DJ Muggs. The first being his own collective project, Soul Assassins and the second being the long-awaited Cypress Hill album. Muggs, as always has been a busy man, and I am not sure if I have mentioned it before, but he is one of my favorite producers and I always look forward to any of his releases. If it wasn't for these Off The Record reviews, I probably wouldn't even know about some of them. If you want to know more about DJ Muggs, you can read about my review of Soul Assassin's 'Dia Del Asesinato', but for this project, he collaborated with verbal technician, Roc Marciano and I will be finding out more about him and his career.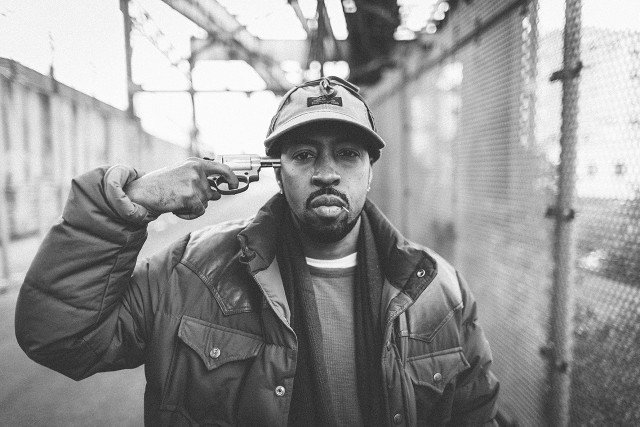 Rakeem Calief Meyer, better known as Roc Marciano was born in Long Island, New York on February 11, 1978. His stage name is most probably taken from undefeated boxer Rocky Marciano from who Sylvester Stallone's 'Rocky' movies were inspired from. Not much is known about his earlier life. None that I could find anyway, but he began his career in the late 90s as part Busta Rhymes' Flipmode Squad as their sixth member, and later left the crew in 2001 to form the U.N., an underground Hip Hop group consisting of Marciano, Dino Brave, Laku and Mic Raw.
Roc Marciano has cited fellow Long Island (L.I.) rappers Public Enemy, EMPD and De La Soul, as well as non-L.I. rappers Nas and Notorious B.I.G. to be his biggest influences, and it was when Busta Rhymes was in his Leaders of the New School crew that Busta received a tape from Marciano that he got his biggest break when he was signed to the Flipmode label, which was the biggest label at the time.
The collaborative project of DJ Muggs and Roc Marciano's 'KAOS' is Marciano's seventh solo album since 2010 if you include Gangrene (Oh No and The Alchemist)'s 2011 album, 'Greneberg'. It was released on October 19, 2018 and holds ten tracks at a mere thirty-five minutes and doesn't feature any guest musicians. It was released under Muggs' Soul Assassins label.
Unbeknownst to me, this is Roc Marciano's third project this year, following 'Rosebudd's Revenge 2: The Bitter Dose' and 'Behold A Dark Horse' proving to be one of 2018's most technical rappers. Muggs takes on a very dark and slow tone for this project, reminding me of Ghostface Killah and Adrian Younge's 'Twelve Reasons to Die' and 'Twelve Reasons to Die II' projects. Marciano himself takes on a slow and relaxed flow throughout this album and the both of them combined give this project a creepy, yet interesting vibe which is perfect for this Halloween season.
Notable songs for 'KAOS' are 'Aunt Bonnie', 'The E Train', 'Shit I'm On' and 'White Dirt' and they had already released four music videos by the time I wrote this article. Whatever beat that Muggs has to give, Marciano is able to easily complement it with his flow, proving that both of these legends are a great match and I hope they will continue to make music together in the future. Though not the most up-beat project of the year, it still captures my attention and creates a nice environment if you're getting ready for Halloween festivities tonight! One Love!
DJ MUGGS x ROC MARCIANO - 'White Dirt' music video
---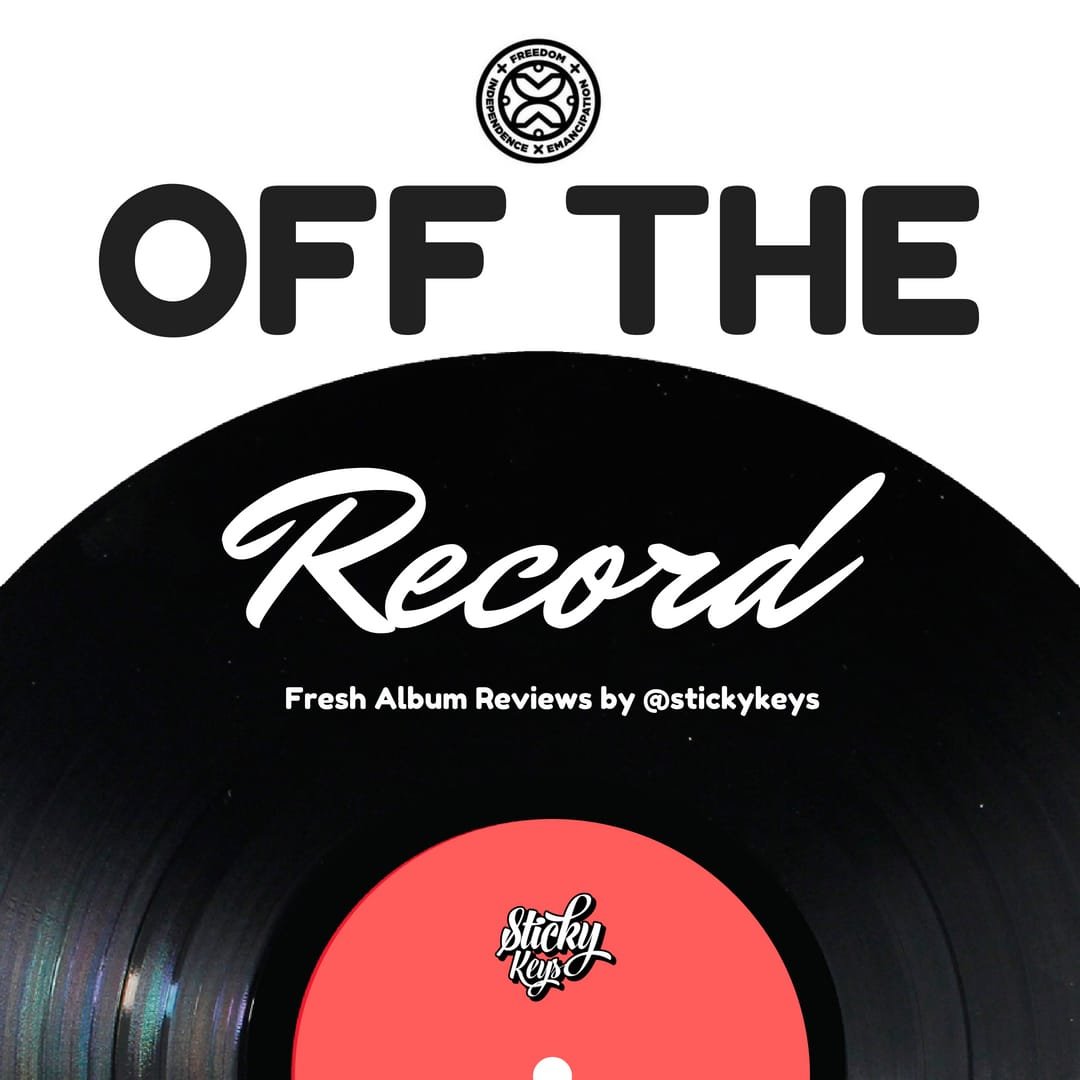 Stay tuned for the next edition and be sure to follow me at @stickykeys! Also if there are any albums you would like me to review, drop a comment below.
---


---
Steemed from our Blawg with SteemPress : https://blog.theblockchain.hiphop/2018/11/01/dj-muggs-x-roc-marciano-kaos-album-review/
---