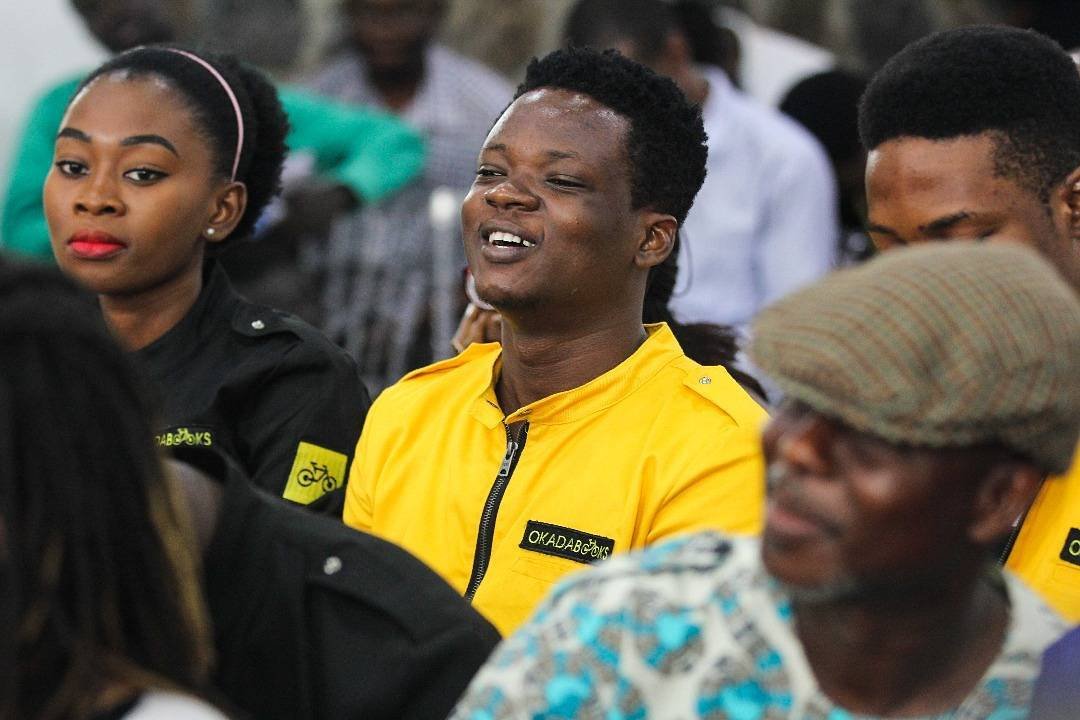 The first time
@okadabooks
launched this Jacket and I wore it to school, some people laughed at me. A lot of people actually. Okechukwu Ofili and the team wore it but they didn't mention anyone laughing at them. So I thought something was wrong with me
I had two jackets at the time so I gave one out to S. S wore it to places and no one laughed at him. He still has it until today and has worn it more than anyone on Okadabooks. No one is laughing at him.
I went back to my school late last year with our head of marketing on Okadabooks. We approached a couple of lecturers to convince them to put their books on the app. I'd show the lecturers how the app works, our head of marketing would talk from a marketing standpoint: the benefits and how no one can copy books published on Okadabooks.
While some lecturers were afraid it wouldn't work due to some deals they've signed with publishers, some were impressed with the idea of putting books on the app and how it'd help a lot of students in a school like that... I told the lecturer I could relate, I told him I finished at the school and I was doing my IT program at Okadabooks. The lecturer was impressed. A student from the school was part of this idea? He couldn't believe it. He was so impressed that he almost hugged and kissed me. I hadn't even told him my role in the company. He didn't care. He was proud of me.
After we left his office that day. I felt really good. I felt so good that I raised my shoulders while walking. Since that day, I wore my Jacket with confidence and nobody laughed at me again. I look even cooler when I wear it with a tie. I'd later score an "A" for my final project in that school.
What is the moral of this story?
Whether garbage man or garage boy, sometimes it's not what you wear... it's how you wear it.

---
Posted from my blog with SteemPress : https://iammagnus.com/2018/04/the-story-of-the-famous-okadabooks-jacket.html
---