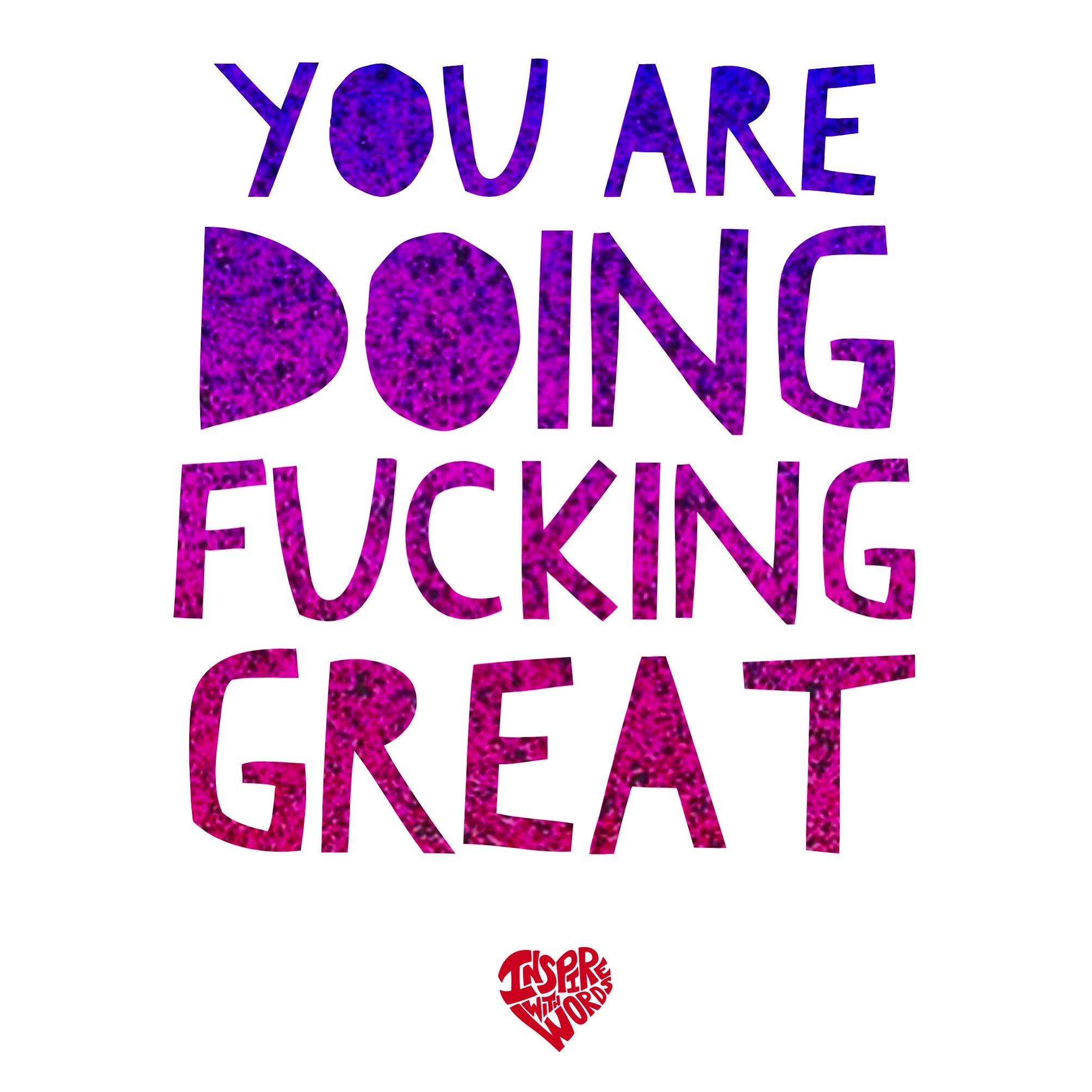 I just want to let you know you are doing fucking great💚
It's hard to be a human being😬
This is one giant playground so we can learn lessons🌈
Sometimes those lessons feel like we may of failed at something🦄
It's easy to think we are not doing great in this life💜
Almost everyone is trying to tell us this because if we are not complete it is then the formula for us to consume.
Our whole society works by saying we're not enough and we're not going great.
But I want to counter this point by saying you all are doing your part!
You are enough!
I believe in you😇
While everyone try's to bring us down let's do our part to bring people up.
If we do this then we can't lose💚
I love you all🌈