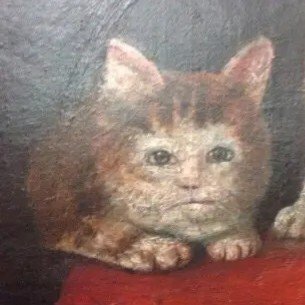 I watched a few bootleg clips on Twitter. It looked bad already in potato mode. Guess what? It's worse in HD on a giant movie screen.
Certain characters keep looking right into the camera. It's extremely unnerving. I don't understand the purpose of this.
There's also a part where everyone is singing and Jason Derulo was doing very jarring unnecessary runs. It ruined the moment and it was extremely cringey to listen to. Who even allowed this.
The adlibs by our token comedians were very obviously shot separately and just mish mashed into the film. As a result, it ruins the little moments between the songs. Sure, a bit of comedy is great in a movie but they feel forced.
The ballads from Francesca and Jennifer were poorly storyboarded (is that the term?), it was just close ups and occasionally they zoom out just a little, focusing only on the singer, as opposed to having both characters interact in their environment, that may work better even if only one character was singing. We're just doomed to stare at their faces for minutes at a time, with nothing else to see or process. Probably why everyone noticed Jennifer's nose tears. Did Tom think he could redo Le Mis??
The new song "Beautiful Ghosts" was sung okay, the lyrics were decent but didn't fit with the Cats feel and Francesca is clearly not a trained singer, making it a disadvantage to the film.
After a few beige/tan hands it became clear that the animators and artists struggled with manually tracking feet, hands and fingers and REPAINTING THEM because the motion capture suits only touch their wrists and ankles.
Oh and it appears that the ending scene isn't the only time they forgot to render Judi's hands, it's 70% to 85% of her appearance in the film.
Will I sit down and draft a full review? I haven't decided, I already touched on things I don't see in other reviews.