Hello all.
Welcome to "In Which KathTea is starting over on Dragon Age Inquisition so They/She/He Chooses to Start from the very beginning".
I tried to make Catina Cadash look more like me, rather than what I thought I looked like in the version that won't launch without a "new patch" (THANKS ORIGIN).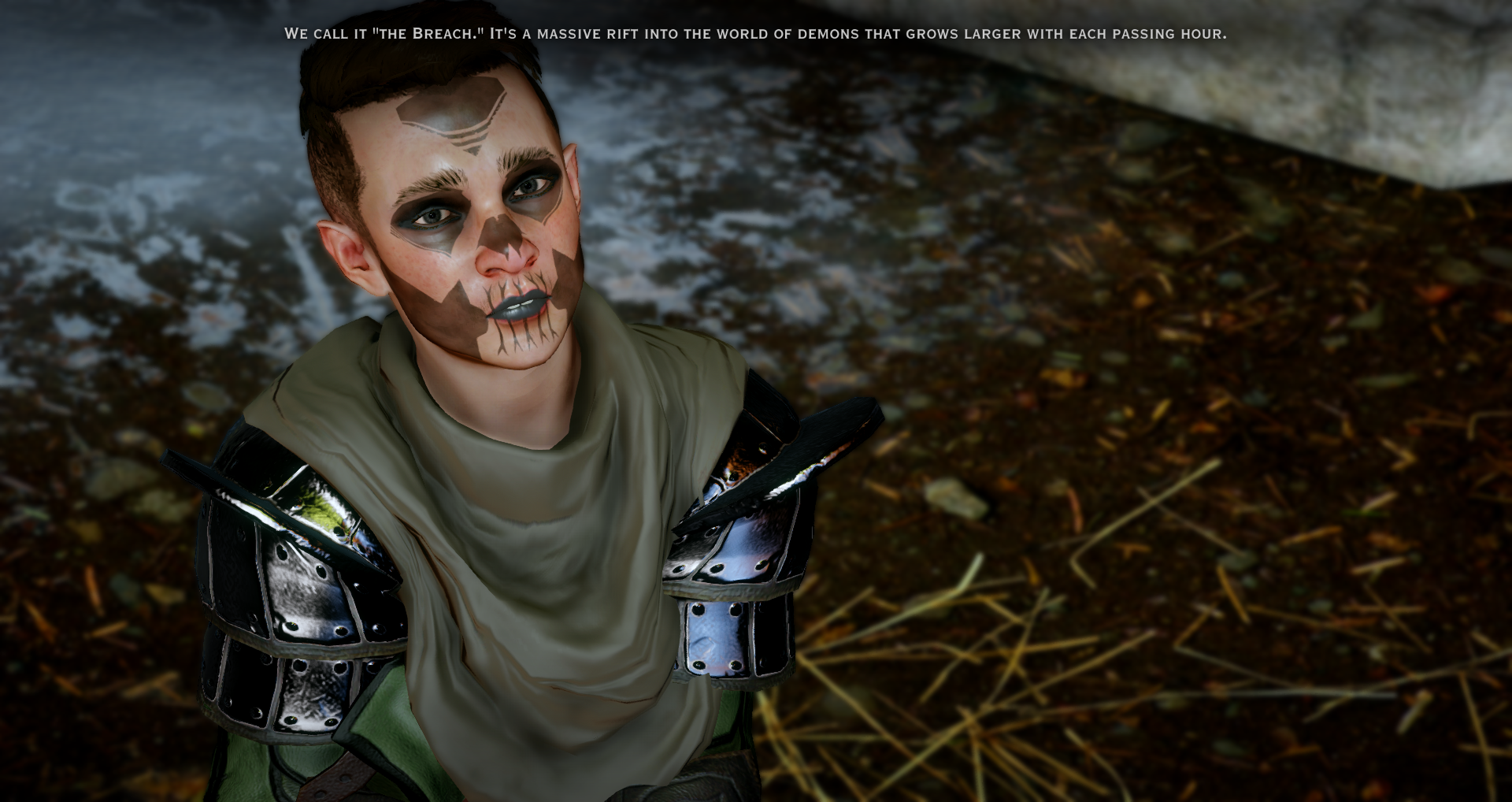 Please don't mind the grey makeup, the lighting in the CC is quite deceiving.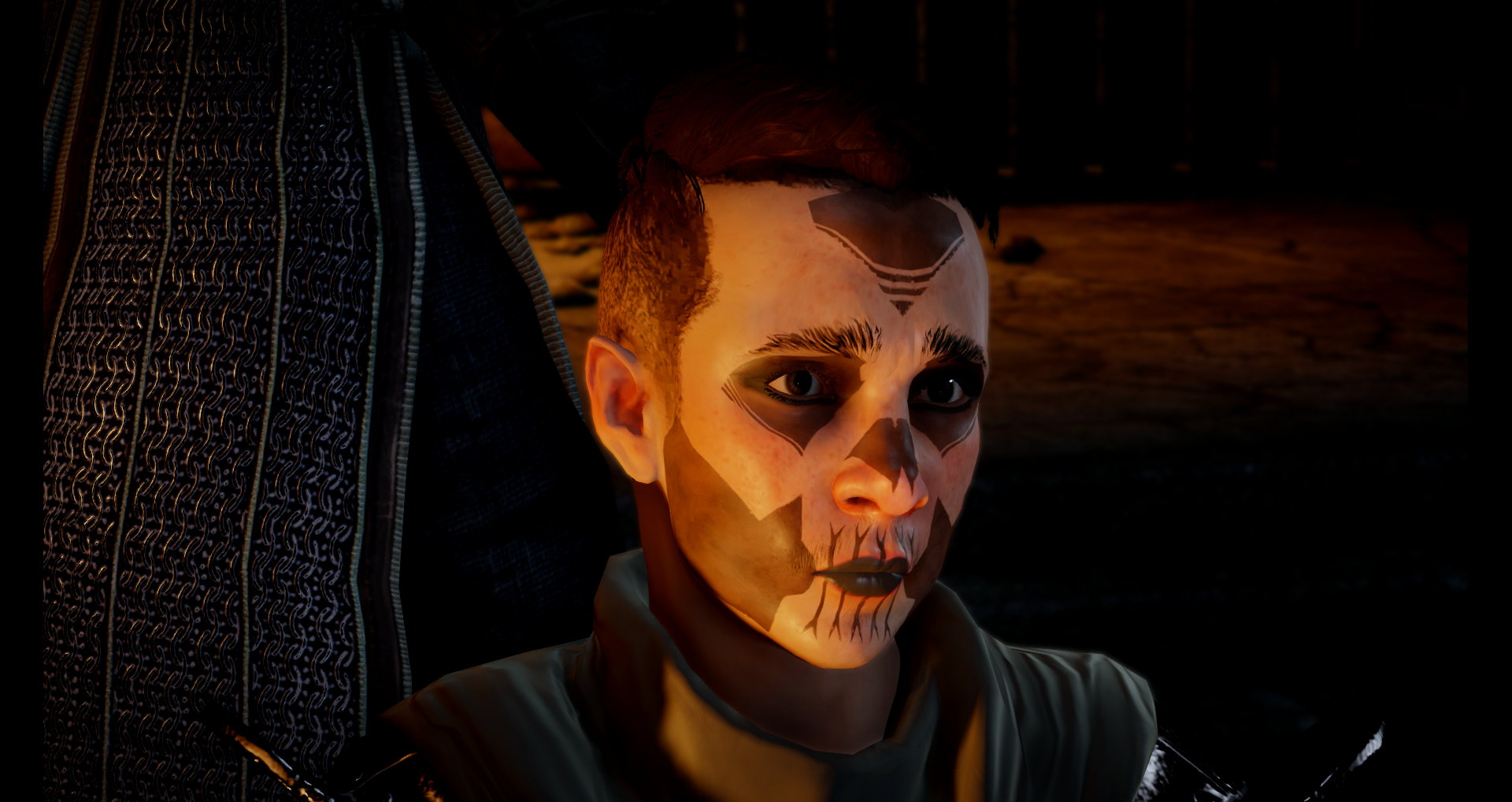 I gave her peach fuzz on the upper lip because I seem to have that now.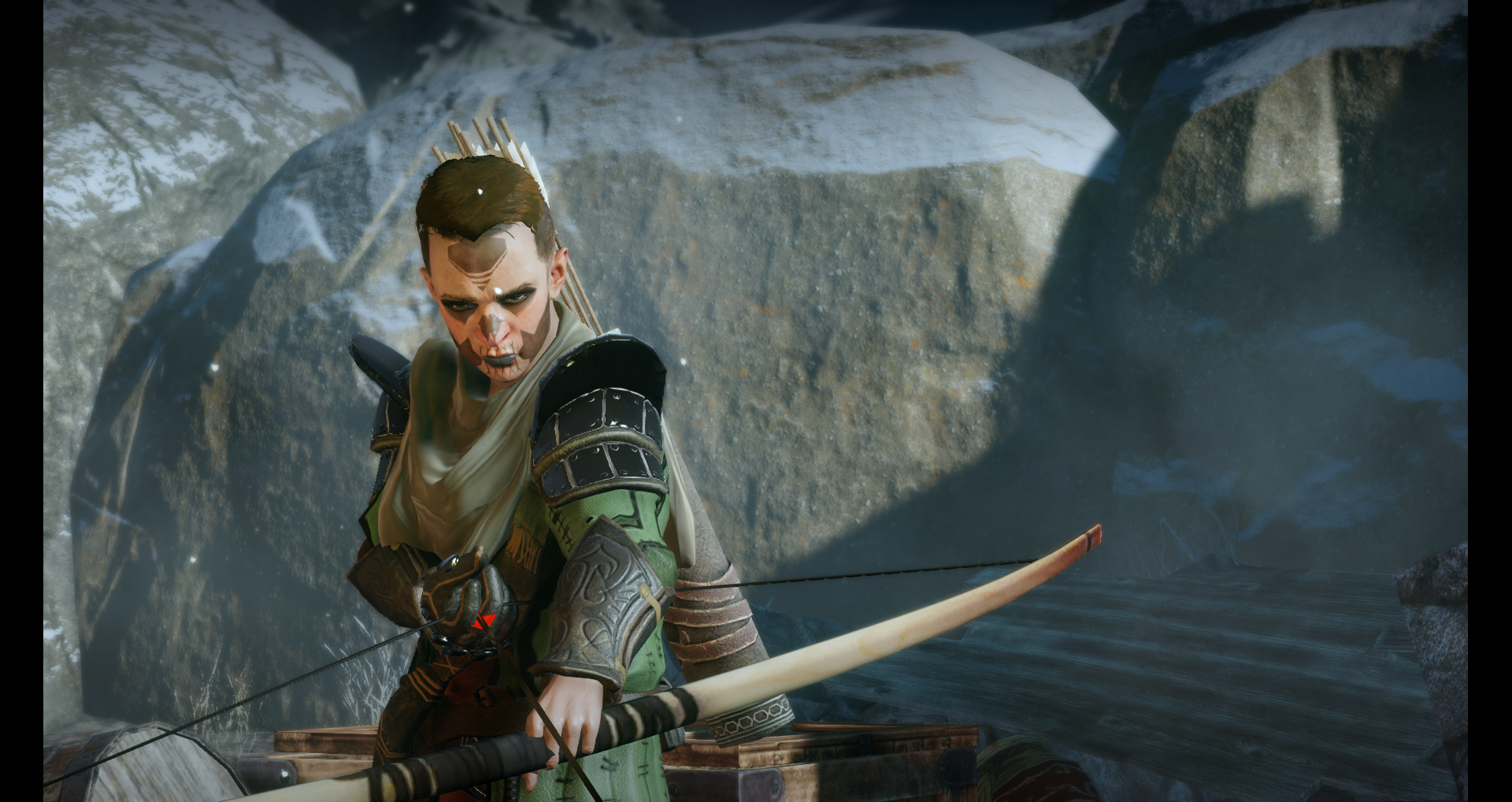 I like playing archers but I tried archery on a date with the ex-gf and I am not that good at it.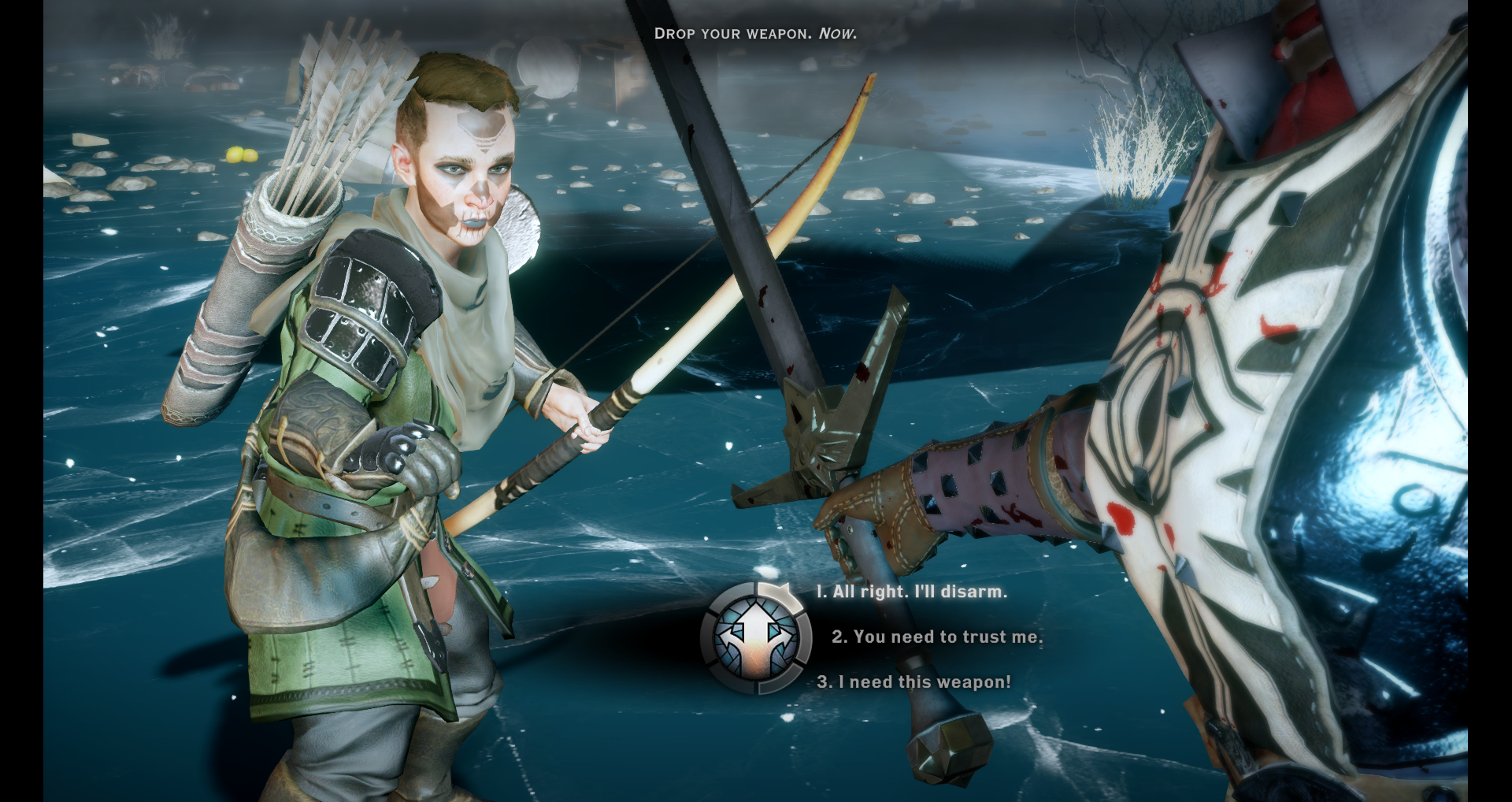 Oh no, persistent gore is still on! Sorry Cass! That's a lot of demon blood.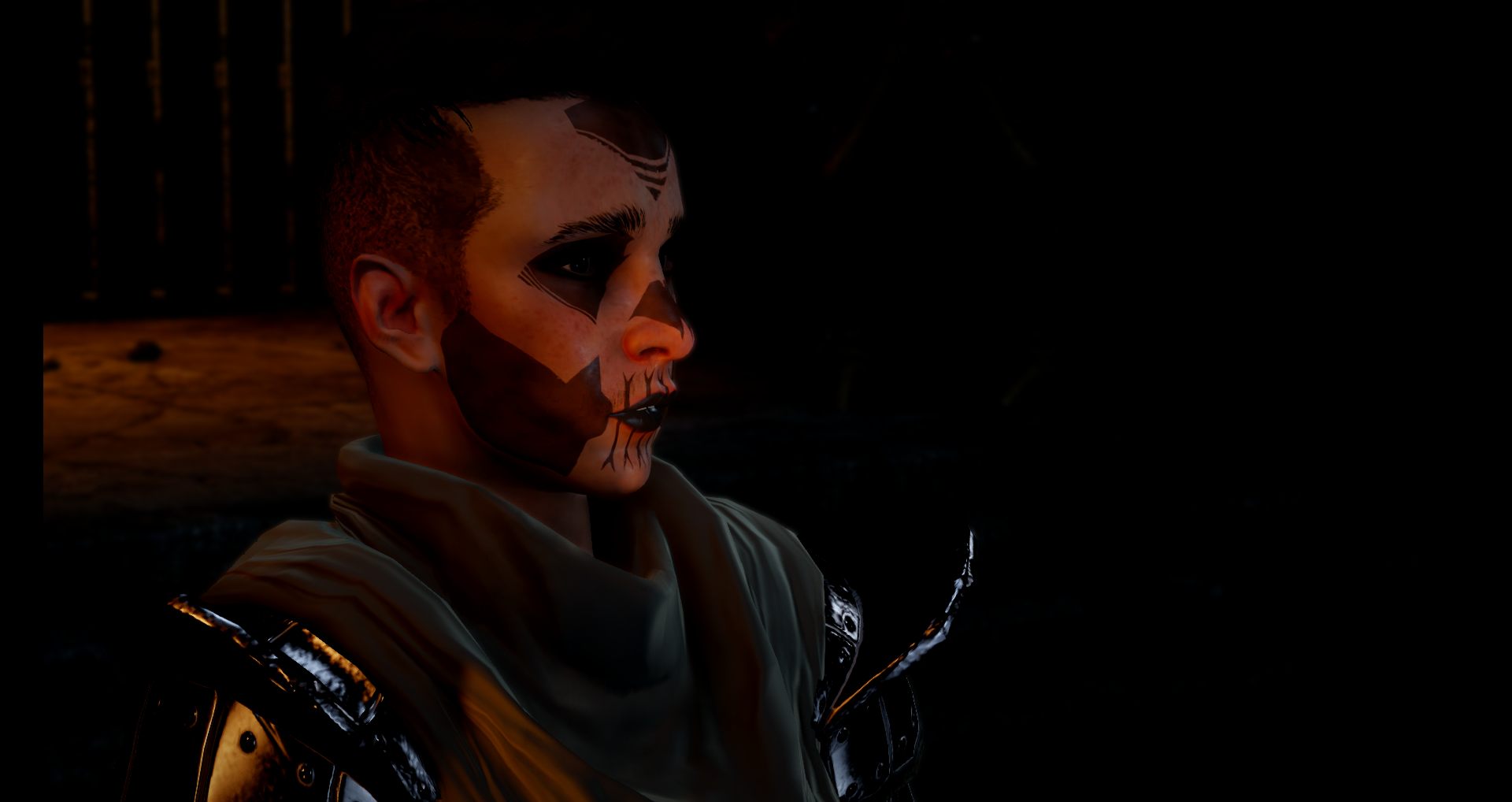 She has a pretty decent profile, not to toot my own horn...
On our next installment, I'll probably be fixing her makeup in the Black Emporium and see what shenanigans I decide to put her through.
Have you been playing any games recently? Do you find it helps you as much as it helps me relax? Ever effed up a character creation? Comment below!