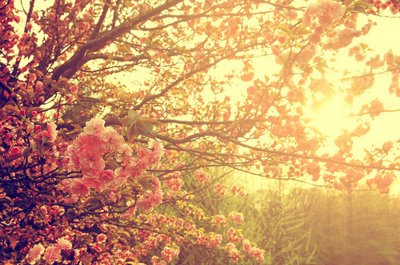 The past few days here in Washington, DC have been truly wonderful! I have gotten to explore the city by myself and also I have gotten to enjoy some family bonding time – both which have been exciting and very heartwarming. My time alone in the city I spent wandering through monuments and museums. Those being: The Lincoln Memorial Monument, World War 2 Monument, Washington Monument, African American History Museum, Natural American History Museum, US Marine Corps Monument, Natural History Museum, National Archives Museum, and the National Gallery of Art. All of them had a certain magic to them and I am really blessed to have gotten to enjoy all of these things for free!
My time with my Grandma and Mom has still been great to my surprise. I am almost waiting for something to go terribly wrong, but for no particular reason. It's almost as if I got use to things going wrong that it's all that I can expect. Thankfully, that is not the case. All three of us went to Richmond, Virginia to go explore the town and to go shopping for my recent birthday presents. Since I wasn't in town, and my Mom and I always go shopping for my presents together, we decided to wait until we could do our tradition to get me any presents. We went into several vintage stores and found a bunch of really adorable clothing for me – which I can't wait to flaunt everywhere proudly. Then we went to an awesome taxidermy store; which my Grandma did not appreciate but my Mom and I loved. We haven't always bonded over everything, but being weird and liking weird things – we have.
Then today was the Broncos VS. Raiders football game, and my Mom has never missed a Broncos game. So we went to a football bar / restaurant and I went wandering on my own until I went back and finished watching the game with my Mom. I didn't pay complete attention to the game, but I was there to support my Mom and her team because I know it matters to her, and I know she would be there to do it for me. Now my Grandma and Mom are watching Julie & Julia; it makes me really happy to see them get along. Even though at moments they irritate the other – but that's family and I am just happy we can come together as one after so many years being apart.
I am here for 6 more days. It seems both long and short. Long because I want to go home and be with my boyfriend, but short because I also want to stay and spend more time with all my family. If I had it my way I would just buy a special island where we could all live happily, so we could see each other when we wanted, but also have time apart. The best of all worlds – distance, but not too much and you get to have all your favorite people around you. Who wouldn't like that? A girl can dream. But maybe that's why we only get to spend so much time with people every now and again, so that those moments we do get with them – we know to cherish to them to the fullest extent.
Now the rest of the week I plan on exploring more museums and more monuments and I plan on spending more time with family and making it all count. I use to spend my time places and not actually be present. I would miss out on so many things because I was other places in my own head and my own world. No longer – I am living each day to the fullest and making it mine no matter what. I am going to make my time alone and my time with my family count. Are you?
Kat Rae