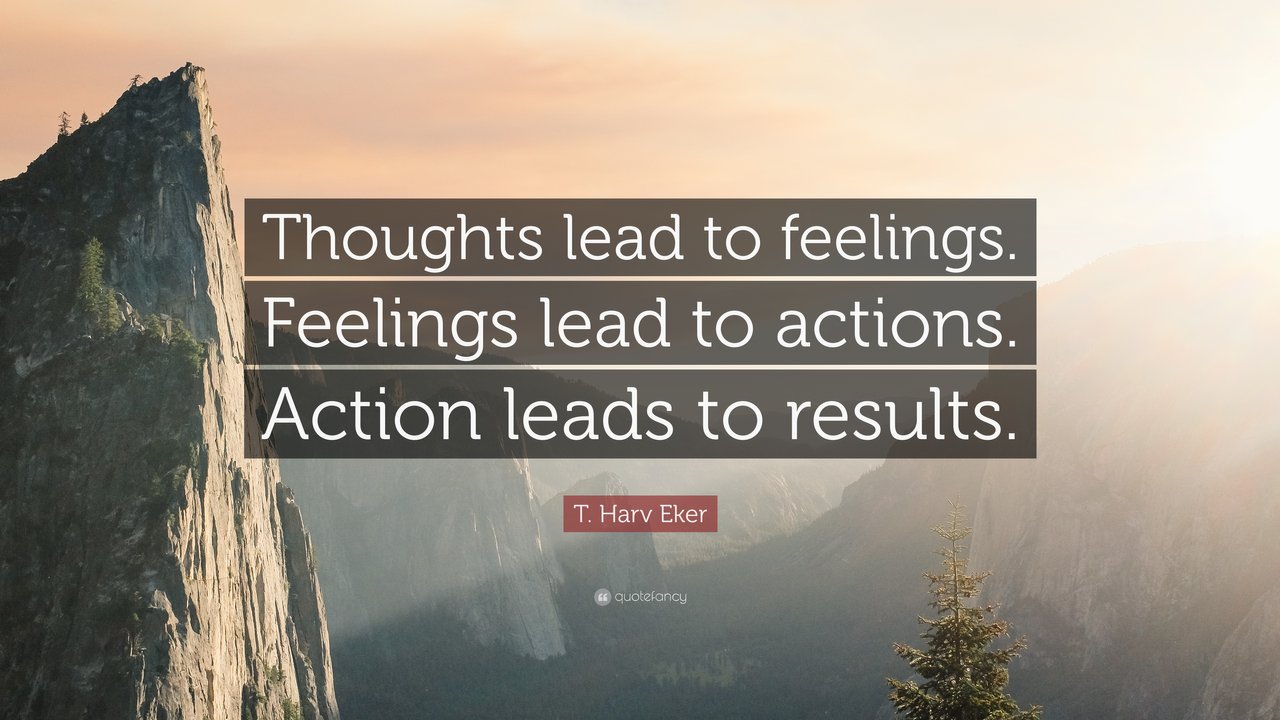 image
"Actions speak louder than words" is said to emphasize that what you do is more important and shows your intentions and feelings more clearly than what you say. - Cambridge Dictionary
I love this saying and take it to heart as I often repeat it to myself. The only way I feel aligned within is when what I think, feel and speak match what I do. When it doesn't, I felt out of sorts. Unless of course, I lacked the insight to see that I had lied to myself, or had faulty thoughts due to some blind spots ;)
The clarity in thought is IMPORTANT. If we have faulty, fearful, boxed in thoughts - the trajectory of our actions will follow the nature of the thought and bring us matching results. That is with insight into the nature of the thought, otherwise, we just end up wondering how we "got here?".
In a previous blog "re-WIRE for SUCCESS!" the power of thoughts and beliefs were discussed extensively. In today's discussion, I would like to zoom out and take a look at the overall flow of how thoughts, emotions and behaviour work to influence each other in a feedback loop, and how that impacts our goals.
THOUGHTS
What's taking up airtime in your head? If it were a radio station, a billboard or television network, what's playing?
In marketing, an advertisement is placed such that it gets maximum mileage - visibility in its placement, airtime, and frequency. Eventually, we get an image or tune stuck in our head. So much so, that some of these might even trigger a memory that involves people, taste, smell or feelings that are linked to it. It's like an old song that can instantly take you back to where you first heard it, remember the people you were with, see/feel the weather that day and recall the place.
Thoughts are linked to every aspect of our experience. One of the most powerful ways memory is stored is usually through strong emotion. It doesn't matter that the memory is in the past, the emotions can still feel fresh, and it doesn't matter what the facts were, what we feel and think now becomes true at this moment. Adding on yet another fresh layer to this thought.
Thoughts hardly occur on their own. They come with a lot of noise from the past, or plans of the future. Along with that come a host of emotions. Sometimes the thoughts and memories get jumbled up over time. Let's take the thought "Dogs are scary". It could have started a long time ago from an incident in the past. But as the person encounters a dog in the present, they could either reinforce that thought ( if it isn't already a belief or phobia) OR allow a new interaction to happen. This new interaction is an opportunity for a NEW memory to be formed, challenging the original THOUGHT or continue to solidify it as one's REALITY.
EMOTIONS
Emotions are built into our physiological system to help us survive. Fear helps us run, joy helps us celebrate and continue seeking out such experiences, guilt prevents us from repeating a mistake, and so on and so forth. We learn very quickly and easily when there are emotions associated with, or driving the learning.
Emotions help us remember everything about an experience so that when we encounter something similar in the future, we can quickly process the information and make the best decision. There are times when this works to our advantage, and there are times when it doesn't.
We could have been betrayed in our very first relationship. But, if we use this as a reference point for everyone we meet, it is a sure fire way to end up not trusting any future partners and creating a lot of grief for ourselves and other people along the way.
A LOT OF OUR decisions are made through our emotions; more so than thoughts. Thoughts may help us plan and make sense of things, but emotions are the impetus for action.
ACTIONS
Actions here can be what we do, what we say and/or how we behave. Actions are the external expression of what we think and feel. When actions are unplanned they are called reaction, but when actions are chosen, then they are a RESPONSE - or a CALL TO ACTION based on a DECISION for a specific OUTCOME.
Tony Robbins is famous for saying "TAKE MASSIVE ACTION!". I have to write it as such because he doesn't whisper it, he practically shouts it out. It's GREAT to take massive action, but it is ALSO great to start with the first step, focused on one thing. Then the next, and then the next. Before we know it, THAT MASSIVE ACTION would have been COMPLETED with each baby step we COMMITTED to and DECIDED to act upon.
Thoughts, Emotions, and Actions - T.E.A. is a coaching model designed based on the principles of cognitive behaviour therapy. It can also be part of an existing and ongoing coaching conversation. In fact, it can also be a part of your internal dialogue. Getting clear with your thoughts, impacts how you feel about your decision and motivates you into action, just as much as clear decisive actions, impact how you feel about this new direction and decision, and what it tells you about yourself and what you've learnt.
Both circuits play an important role in redesigning your internal and external framework of life.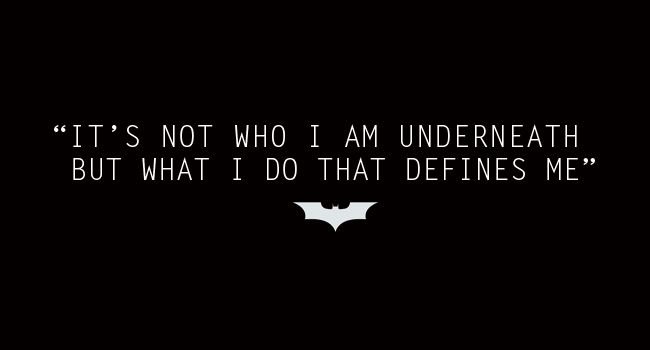 image
I was inspired by this Batman quote because it really captures the power of action. Despite our best plans, if we don't take action, then our aspirations simply remain as hopes and dreams. It does not define WHO we CAN BE. I say "can be", in the event where the action is not taken. BUT, when ACTION IS TAKEN, every step feeds back into our thoughts and feelings. Every step takes us closer to that goal. Every step CHANGES AND TRANSFORMS us ALONG THE WAY - as the constant feedback rewires our brain and emotions.
Life is not thought, or felt, it is LIVED!
Live it INTENTIONALLY!
---
**Note: This blog entry is to meet Catalyst Coaching Certification course content of FLOW5 C.O.A.C.H Process on the Connect module: "ARE YOU READY FOR TEA?"
This piece has been posted from my blog Coach Chitrah if you wish to stay up to date with my content please consider subscribing.