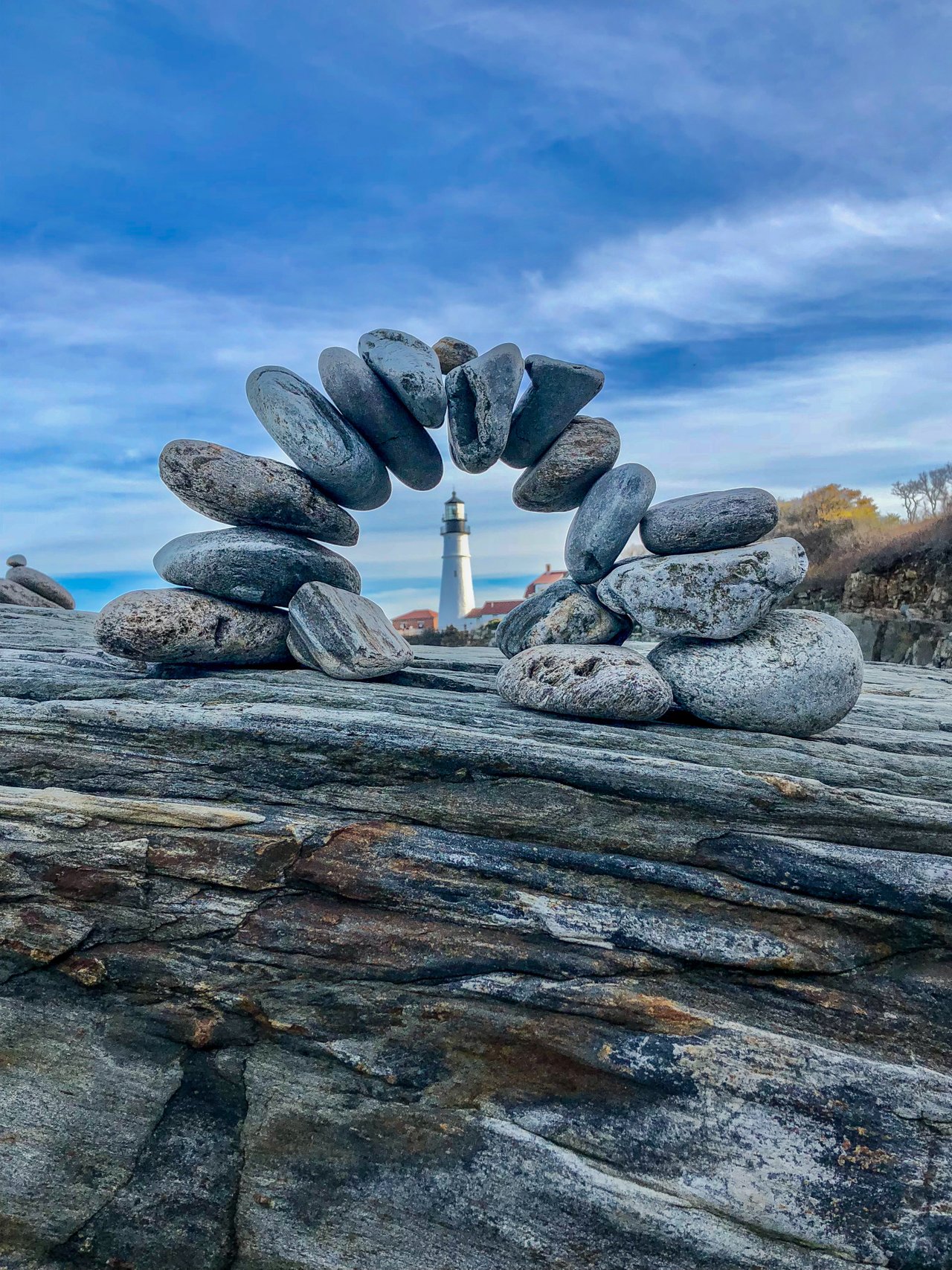 "The successful warrior is the average man, with laser-like focus." Bruce Lee
It is obvious that focus is important in our lives. If we are not focused on the road while driving, we could have dangerous consequences. If we are not focused in our work, we chance making silly mistakes. If we are not focused in meetings, we risk making poorly thought through decisions.
No one can hit the target with their eyes closed; similarly even if we are motivated to grow and succeed, if we don't get clear with our FOCUS area, then we either end up working hard on the "wrong" action steps, or risk burning out from running between too many things.
Since starting out on my own venture, I began to feel mentally, emotionally and physically burnt out. I could work hard and yet not see a single result. It ate at my morale, confidence and joy. I then ended up feeling drained even without taking a single action step. Everything seemed IMPORTANT! Everything seemed URGENT! Despite my best efforts to focus, I would somehow end up in the same place again. It was a vicious cycle.
What has helped me, is to figure out what truly mattered. As I came to understand my CORE drivers and needs, I reviewed my WHY. We don't always get the WHY laser sharp right from the get go, and it's okay to review it from time to time. I have grown over the last two years, and realised many things along the way, so it is only natural for me to revisit my CORE to check and get re-aligned where necessary. Then, despite the ten things that ALL seemed so highly important, I chose just ONE, for a specified period of time.
I'm not suggesting this is a recipe for success, what I wish to highlight however is the PROCESS of getting FOCUSED is what truly helped me. I was burnt out from just mentally planning and strategising 5 - 10 things in my mind. They ended up being things that weren't bringing me the greatest satisfaction. With a few coaching sessions between two coaches, I was able to narrow things down, and have been working on one area at a time.
It is ultimately up to the individual WHAT they choose to FOCUS on, but a coach can assist in DISCOVERING these areas. There are many ways in which one could achieve this; through needs analysis, asking the coachee directly, review feedback from people in the client's life, review action plans or the use of tools designed to sharpen our focus in an area.
One such tool is the Wheel of Life (or Work). created by Paul J. Meyer, where each area of life is mapped on a circle, like the spokes of a wheel. What each section on the wheel represents can be defined by the client, or if client is unclear, a standard template can be used, as shown in the image below.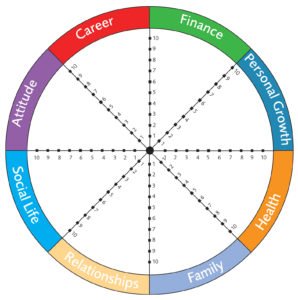 If you wish to use this wheel on yourself, you can begin by labeling eight major areas that are important to you.
The next step would be to rate how each area is going from a scale of 0 to 10. This is meant to be an honest assessment of how you feel about each life area.
After that, go through the wheel once again and rate where you wish to be in the future, say one or two years down the road.
This would provide a visual representation of your life areas and how you are doing in each one. It also clearly shows where you wish to go and the gap present in reaching your desired outcome.
The image below is an example of how someone's wheel may look like. In a coaching session, this would clearly reveal how each area is fairing on the wheel.
Then it is time to select THREE main FOCUS areas. It is tempting to choose the easier ones, or the lowest ones, however the focus would ideally be in the areas that bring the greatest impact over the next two years. Another way to approach it would be to ask how you would feel in two years time if these areas remained as they were.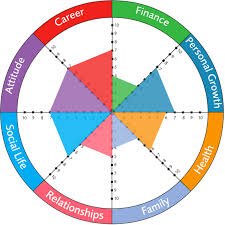 Once the areas are narrowed down, the next step would be to clearly state what it means to reach the desired outcome. For example; what does a number 8 on the Finance section mean? A clear definition of the goal helps device clear action steps. As ambitious as a ten step plan may look; again, less is more here.
Refining and economising our actions steps to just three impactful ones would bring better results than tackling all ten.
The final choice however remains the prerogative of the client, but it would at least be the case with greater clarity and awareness. Reviewing which area to focus on with a clear visual map such as the wheel of life provides one with many useful insights:
The main focus areas become clear
The gap from where they are now to where they wish to go is evident
It becomes easier to set clear goals and carve an action plan around it
The DECISIONS we make around what we choose to focus on becomes more aligned with the chosen area
The MEANING we derive from our decisions and actions in the area begin to reveal itself. This may even motivate us to keep moving forward.
The ACTION we take around the focus areas become more "energetic" "alive" and "charged".
It might even propel us to consider creating a balance in the other areas in our wheel of life.
The spokes in a wheel provide balance and stability. If any one spoke falls short, the wheel can't function at it's best. Similarly for us, though we choose to focus on certain areas based on the seasons in our life, as we continue to move along, it helps to revisit the major areas that matter to us, balancing each one from time to time. And, if necessary, review the sections of the wheel itself.
If you try this Wheel of Life exercise, here are two questions I would like to ask you:
How do you feel about your three areas?
What is one action step you can take today in closing the gap in one of these areas?
---
**Note: This blog entry is to meet Catalyst Coaching Certification course content of FLOW5 C.O.A.C.H Process on the Core module: "DISCOVERING YOUR FOCUS WITH THE WHEEL OF LIFE"
This piece has been posted from my blog Coach Chitrah if you wish to stay up to date with my content please consider subscribing.