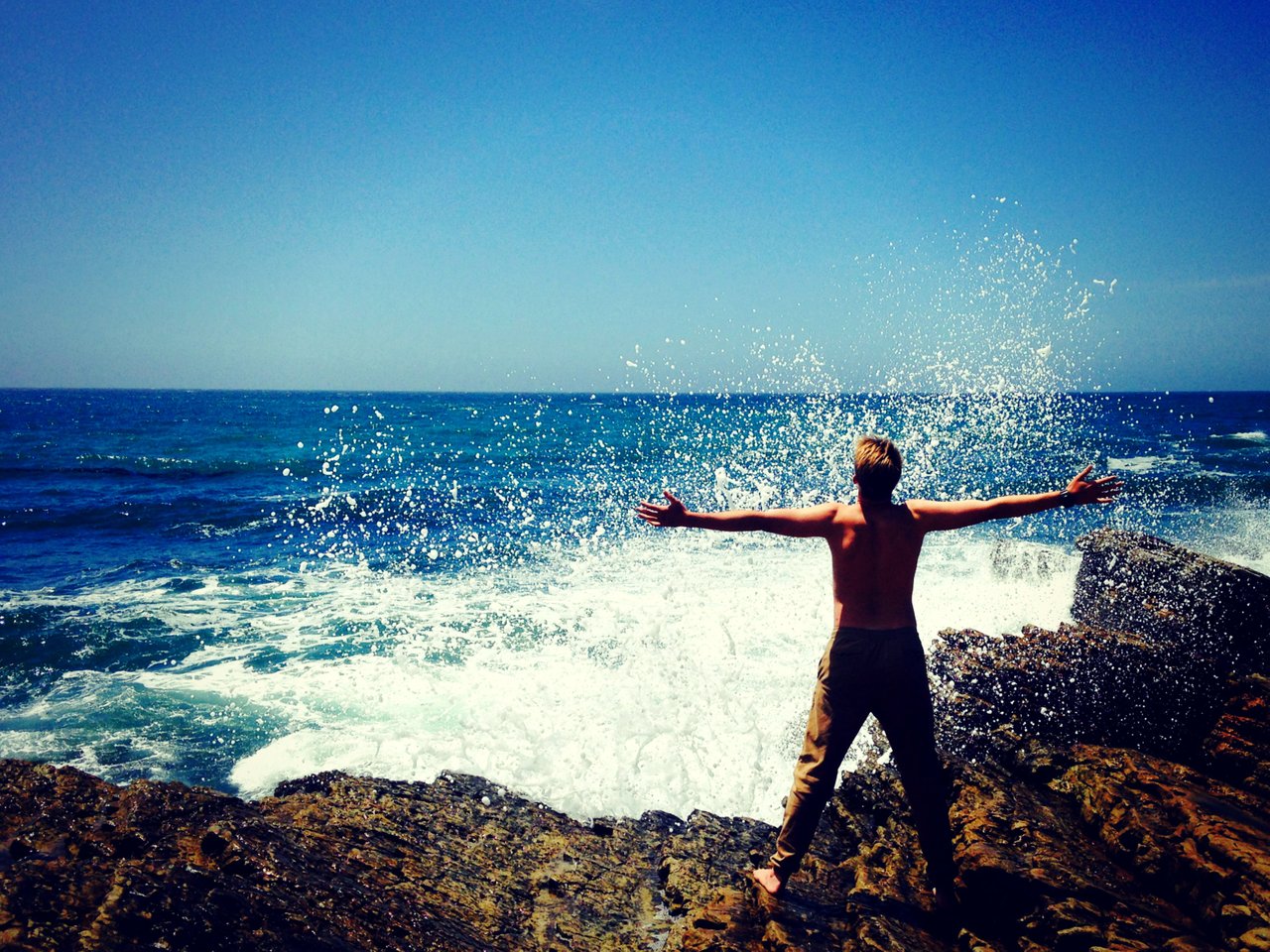 The world needs more people living out their dreams, living intentionally and purposefully. This is not to say everyone should quit their jobs and take up their knitting or gardening hobby full time.
Living intentionally is finding JOY in where we are NOW in everything we do. We each have jobs or roles (family, social etc) that impact people around us. Sometimes, the reason we don't find joy in what we do could be due to the environment, or that we are not finding meaning or purpose in our lives and/or jobs (which incidentally may affect our choice of environment).
Sure a data entry job, sitting punching numbers is not meaningful in and of itself, however, what the numbers contribute to MATTERS. It may help an AI algorithm calculate a safe distance to stop an automated vehicle or machine. The end result being highly impactful in keeping people safe.
A barista serving coffee comes across people at different points in their day. One smile and heartfelt greeting injects a little joy into the customers life, possibly lifting their spirits at a time when they need it the most.
Living intentionally is not about FINDING a DREAM and living it out. It is about finding JOY in living the DREAM, which may already be at our fingertips. We are already, most of us, living pretty amazing lives; and have the wherewithal to inject more JOY and MEANING into it. The jobs we have now may be meaningful because it provides for the family we love, or could provide the resources to support our passions.
What we THINK we need, is not always the resources necessary to make us HAPPY. When we understand our true drivers and needs, and start making intentional choices aligned with our core, our natural state of JOY comes "alive".
The concepts and examples above allude to an aspect of the IKIGAI principle in an earlier blog. We can each find our purpose in the here and now; and live it intentionally.
Living intentionally (in your IKIGAI) requires a certain level of awareness, acceptance and steadiness of mind and heart. The contentment and celebrations it brings, motivates us to keep going on our chosen focus area or goals; reaching for the next step and the next, as each new day is born.
My personal recipe for living intentionally involves staying focused on my mental, physical, emotional, psychological, spiritual, financial and vocational well-being. As mentioned in the wheel of life blog, there are certain areas in our life that brings the greatest meaning to each of us. I don't focus on ALL of them at once, but in just focusing on the chosen few, the rest come into or remain in balance.
In a previous season of my life, the focus was in the spiritual, emotional and psychological areas which lend itself to the stability of the inner dimensions. In the present season, one of my focus area is in applying myself in the vocation/business aspect of life. Having a clear and focused IKIGAI has helped narrow down the people I want to work with, how I wish to bring value them and design the tools, methods, and skills that will be put to use.
WHO:
People who crave for a change, breakthrough or growth in their life. People who have the heart and determination, but get in their own way of success. People who sometimes remain trapped in the prisons of their own minds, despite knowing they have the skills and talents to achieve their dreams and passion.
WHAT:
The whole J.E.D.I. L.E.A.D L.I.F.E. concept hinges on inspiring intentional living that sparks joy and spreads goodwill. It take into account personal breakthroughs, leadership development, and holistic well-being (mental, physical, emotional, psychological and spiritual) for a sustainable lifestyle. These are implemented through models, processes, and programs that are delivered via workshops, training and/or personal sessions.
WHY:
I believe we are all capable of BEING a Joyful, Engaged, Daring and Inspiring Leader who Empowers & Awakens Dreams; whilst Living Intentional Fulfilling Expressions of who we are authentically. The world needs more dreamers, now more so than ever. Dreamers who see possibilities of a different way of living, and believe in a can do attitude. Dreamers who VALUE passion, heart and dedication. Dreamers who don't step on other people's dreams, but empower and encourage them; and where possible, work WITH them to achieve dreams together.
When I first thought about designing a coaching model based on these ideals, I put everything I gathered, from teachers and learning experiences through the years, into the O.R.A.C.L.E. Model © Copyright of K. Chitrah.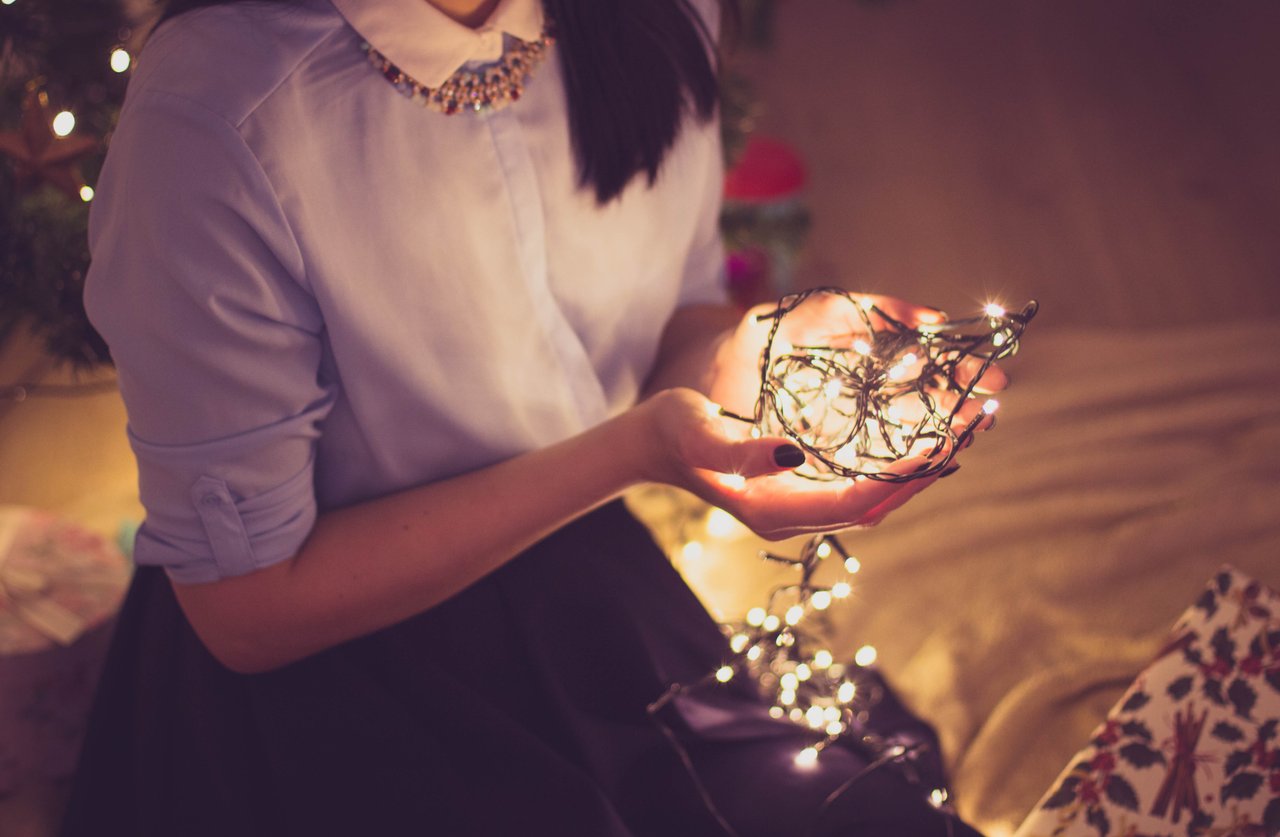 image
ORACLE stands for Own It, Release It, tell A new story, Create It, Live It, Enjoy It. It takes one through a complete over haul from within. It is about re-writing a new story of our lives and living it. As I was discussing this with my mentor coach Mel Leow, I realised that this is more of a transformational PROCESS, than a coaching model. Also it is for those who are keen and ready for a specific form of personal development.
A coaching model on the other hand is one that helps clients design a future focused opportunity and helps create direction, flow and outcomes. This can be done in one session OR, over a few sessions. A coaching process on the other hand, could also be done in ONE session, but with a rather highly focused intent or depth of change and transformation; it often ends up being a process that is completed over a few sessions.
In staying true to the design of a coaching model and my IKIGAI, coach Mel helped me coin the J.E.D.I model. The J.E.D.I here refers to the acronyms Junction, Evaluation, Determination, Inspiration - which serve as checkpoints/guide for a coaching session. The model is based on the G.R.O.W model principles, and incorporated the Be, Do, Have principles to help create inspiring goal oriented statements.
Here is the model explained:
The J.E.D.I. Model
© Copyright of Mel Leow and K. Chitrah
Philosophy of the model is based on the concept of a Jedi Master. A Jedi is trained to master their body, mind and emotions. No matter the challenges - they can clear the mind, wield the force, take action and achieve their intended outcome. They work with their natural talents and gifts, and enhance themselves through the acquired skills, knowledge and training - to achieve unique personal mastery.
The client who would be suitable for this model is someone who is looking at taking a leap in their life, unlocking their dreams or fully applying themselves through their talents and gifts, becoming the kind of PERSON who lives the LIFE they wish to live. It is not about perfection of being a master, it is about practising mastery. Practice makes progress, but FIRST we must be willing and consistent.
Components of the J.E.D.I. Model:
Junction gets the client to take stock of where they are now. They could be stuck, or know where they want to go, but don't know how to get there. They could be facing a big decision or working on a change in their lives. We may all want and need something, but making the transformation can be daunting.
Evaluation is an open, free and unrestricted aspiration. It could be the kind of person they wish to be; such as becoming an author, or a marathon runner, an entrepreneur, or taking on that new position (promotion) at work. It could be achieving, or having something; like travelling to certain places, starting a small project, learning a new skill or work towards owning that dream home. It is also a good time to assess how far they've come towards attaining this, and what is in their way.
Determination helps unlock just how badly they actually want it. What could they miss out on by not achieving this goal. What are they willing to do to actually achieve it.
Inspiration is where the determination is locked in with a few inspirational statements that support their action steps towards the goal. The inspiration of who they will BE as a result of having achieved this, how they will feel etc. Subsequently, how will they ACT, and what are the actions they would have taken or continue to take as this new person. Finally what would they HAVE achieved as a result of what they have done, and who they become.
The Be Do Have principle helps the client bring the feeling of having achieved the goal into the NOW, to help conceptualise and accept the emotions, thoughts and beliefs of someone who has indeed done it. This makes those action steps more relatable and palatable. Finally, it gives the sense of achieving the goal, FEEL attainable in the here and now, and to confidently take the action steps towards what is already "possible".
A JEDI life doesn't happen by chance, it is designed through intent. Both the J.E.D.I. Coaching Model and O.R.A.C.L.E. Process help my clients design and live an intentional life. A larger schematics of re-engineering our body, mind and emotions, is done through the J.E.D.I. MindShift Program which is implemented through a variety of tools and techniques. These are the things that excite me and wake me up in the morning - to live a J.E.D.I. L.E.A.D. L.I.F.E. ;)
---
**Note: This blog entry is to meet Catalyst Coaching Certification course content of FLOW5 C.O.A.C.H Process on the Outcome module: "CREATE YOUR OWN COACHING MODEL"
This piece has been posted from my blog Coach Chitrah if you wish to stay up to date with my content please consider subscribing.