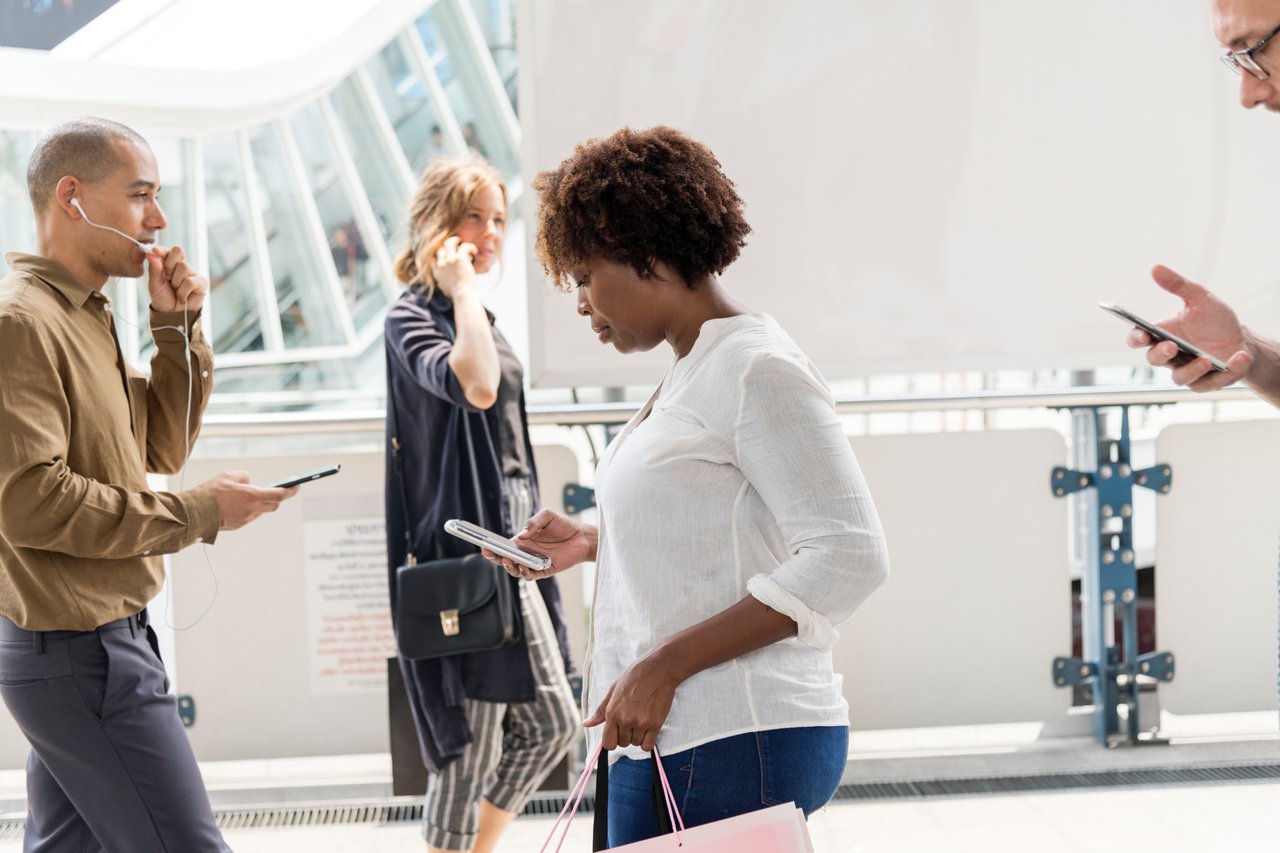 image
Whatever form life arrives at now, is perfect for us. If only we would be present to it.
One thing I'm noticing more and more is how disrespectful our society has become these days, to themselves people around them and life in general.
I'm talking about mobile devices. In the midst of a conversation people are taking out their phones. Everyone is overwhelmed and bombarded by emails, messages and notifications. Everyone is stressed about getting through these information exchange.
Recently, I was in a training and didn't check my phone except for looking at the time and glance to see if there may be any messages pertaining to the training arrangements (lunch, break and tables arrangements).
There was one, but the 100 others were outside of the present situation. The trainees on the other hand were constantly on the phone. So I casually mentioned I have about a hundred unchecked messages.
One person asked me, "What if it's important?"
I said, "Well even when my father passed away I was unaware as I wasn't checking my phone at work."
She was flabbergasted. I responded by saying, "The truth in life is, if I'm meant to be there I would be, if I'm not, I'm just not."
This was life or death, and even then we sometimes miss our "opportunity". But it is also by design and great mercy that it happens that way. I would never be prepared to say goodbye under any circumstances.
These days however, we hang onto every bit of message that comes through like our lives depend on it. The only thing that is on the line is our sanity. Being hooked and addicted, keeping ourselves engaged with the wrong things. Yes, I dare say wrong, because anything that doesn't ultimately bring the greatest enrichment is wrong for you.
We like lying to ourselves saying this thing is enriching over the other. Only an honest assessment would reveal the truth.
But who wants truth when convenience is so handy .... Oh look 5 new messages ... Let me see what that's about even in the middle of this conversation ... I can come back to my friend here in front of me ...
Or father ...till one day you can't.
Random thoughts for the day ... Are we fully present to this moment now or are we looking for things to occupy ourselves. Why is being quiet with our own thoughts so uneasy? What does that say about the state of our mind?
How is life unfolding in this moment now? What does it have to say? What does it reveal to us about our state of mind? Are we creating the kind of life we wish to experience?