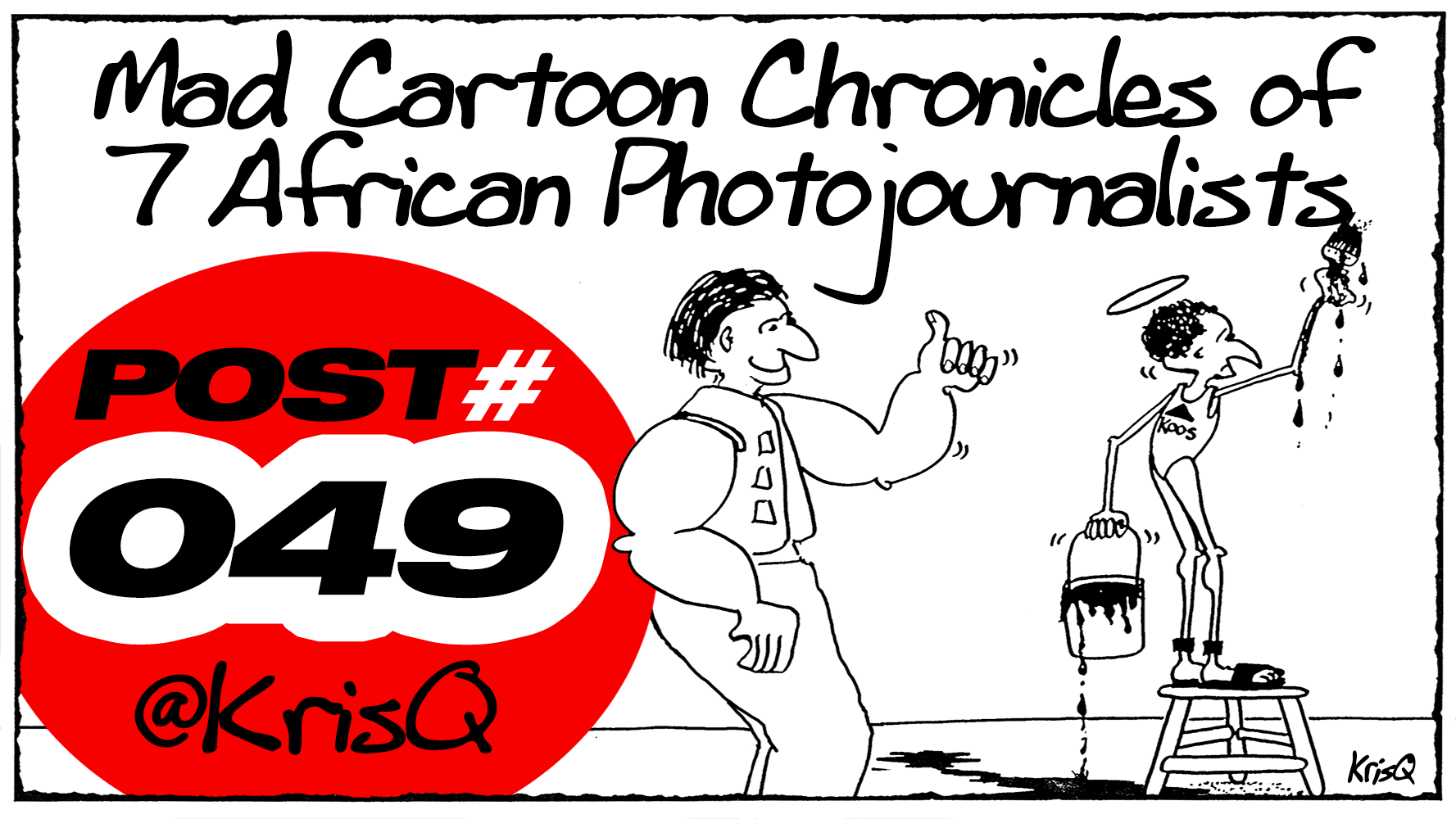 "Oh Holy Fuck Flight!"
Tim and his ubiquitous halo and goodiness started to take solid ground in all my diary entries of the news office actions, or rather, shenanigans! Hence today's cartoon emerging from one entry.



The reason? A few years back during our lunch hour, Burt was mumbling about the recent two helicopter crashes in Mozambique where all onboard perished. Now the team's attitude towards volunteering for sought-after aerial photoshoots turned from "ME! ME!" to" FUCK THAT! NOT ME!"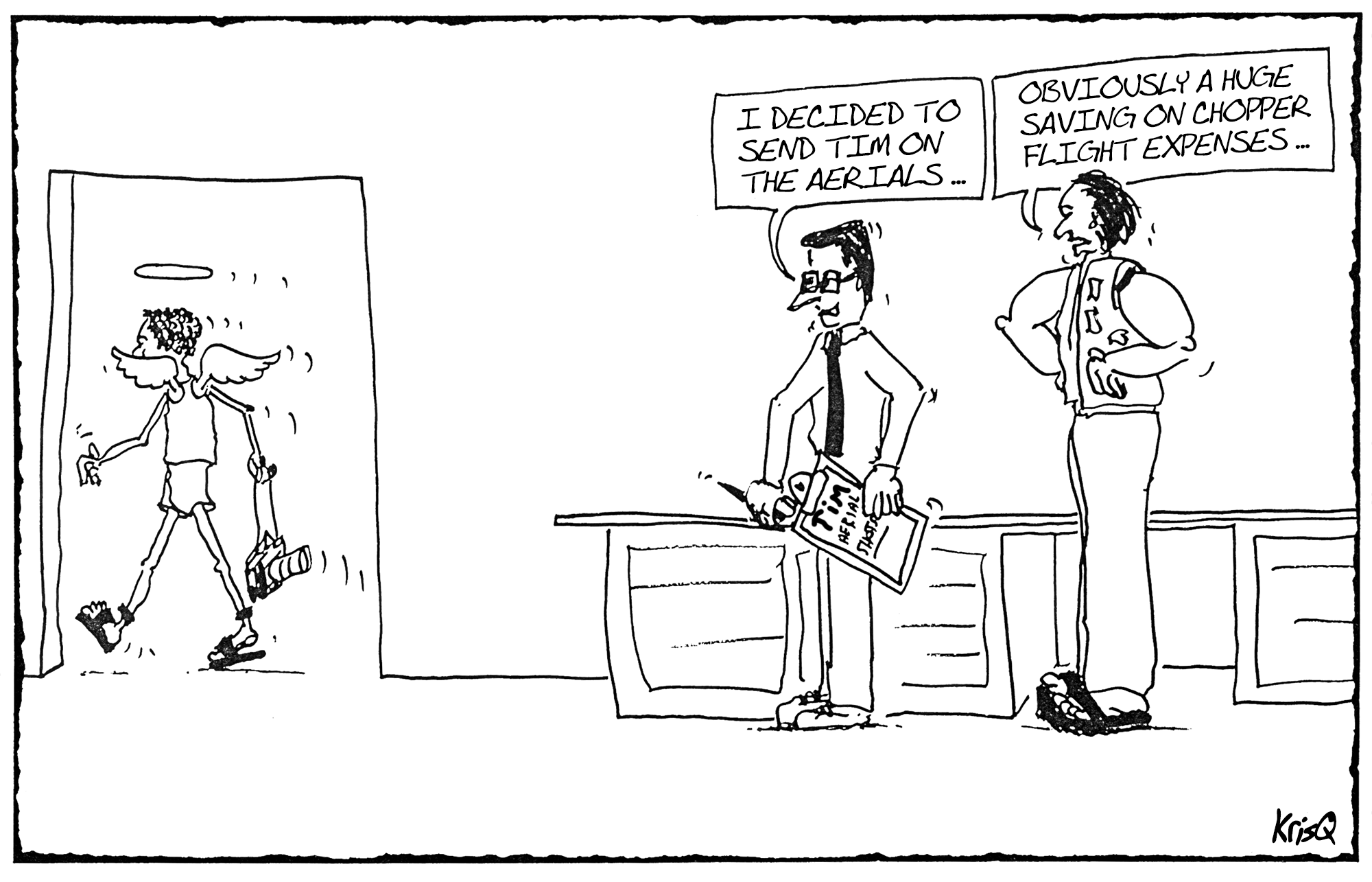 I could have added "Use a drone!"… but, RC drones were non-existent a few years ago! Lol!

Cheers for now! @KrisQ