Steem on!!!
For many people, making money online would be an absolute dream come true. If they could find a way to make money with a website or some other online venture, they could quit their job to focus on entrepreneurship, spend more time with their family, and finally take back control of their time and their lives.
The majority of online revenue strategies aren't that complicated. Like any business venture, your online income takes time to grow. You need to be willing to devote the time and energy required to get your idea off the ground, and you need grit to stick with it even if your journey is slow when you first start out.
As long as you have an internet connection, you can legitimately earn money online from anywhere in the world.
My Personal opinion and the best ever choice is that to be a part of any blogging community. There are lots of social blogging networks both centralized and decentralized, centralized community have some some limitations on that.
Here I want to share one of the best and new crypto blogging site Bearshares for you. It's in its early stage now and the reward values are pretty good now. You can share your thoughts and article there now and when the people likes your work you will be rewarded with crytocurrencies.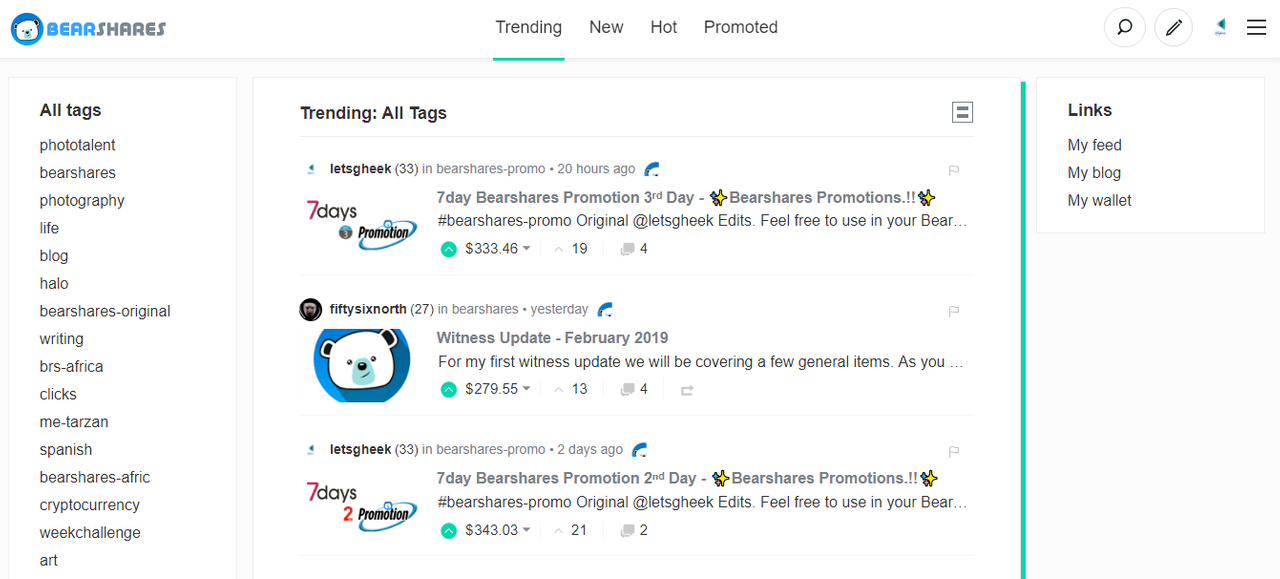 Bearshares is part blogging platform, part social network. At its most basic level, it functions a lot like Steemit; you can upvote and downvote, follow topics that interest you, submit content, and discuss posts with other users.
However, it's also a revenue-sharing website. And that's where the cryptocurrency part comes into play. Instead of receiving payment in regular flat currencies like the US dollar or the British pound, Bearshares pays you in the Bear cryptocurrency.
Unlike regular social networks, which store all their content on their own servers, almost all the text on Bearshares is saved on their blockchain. For images, you'll still need to use a third-party hosting site like Imgur.
The use of the blockchain has some practical benefits. For example, you retain ownership of your content forever, and no one can delete it.
Bearshares divides the community pool between users depending on the popularity of their content.
How Does Bearshares Divide the Community Pool?
Whenever you create new content, you can choose how to receive your payment. You can either receive 50 percent in Bear tokens and 50 percent in Bear dollars, or you can receive the entire payment in Bear Power, or you can decline the payment if you don't want to.
How Much Money Can You Earn on Bearshares?
Bearshares is not a get-rich-quick scheme. Like with any social network, some social posts can go viral and earn their creators a surprising amount of Bear in a short amount of time.
Bearshares: One of Many Alternative Social Networks.
If you're growing tired of the incessant bickering on Twitter, selfies on Instagram, and baby photos on Facebook, Bearshares is worth checking out. It's just one of many alternative social networks that deserve your attention, and we're happy it exists.
You can just go to the site and Sign up using sign up form. It's easy as simple as a candy. Check out the infographic for easy catch up,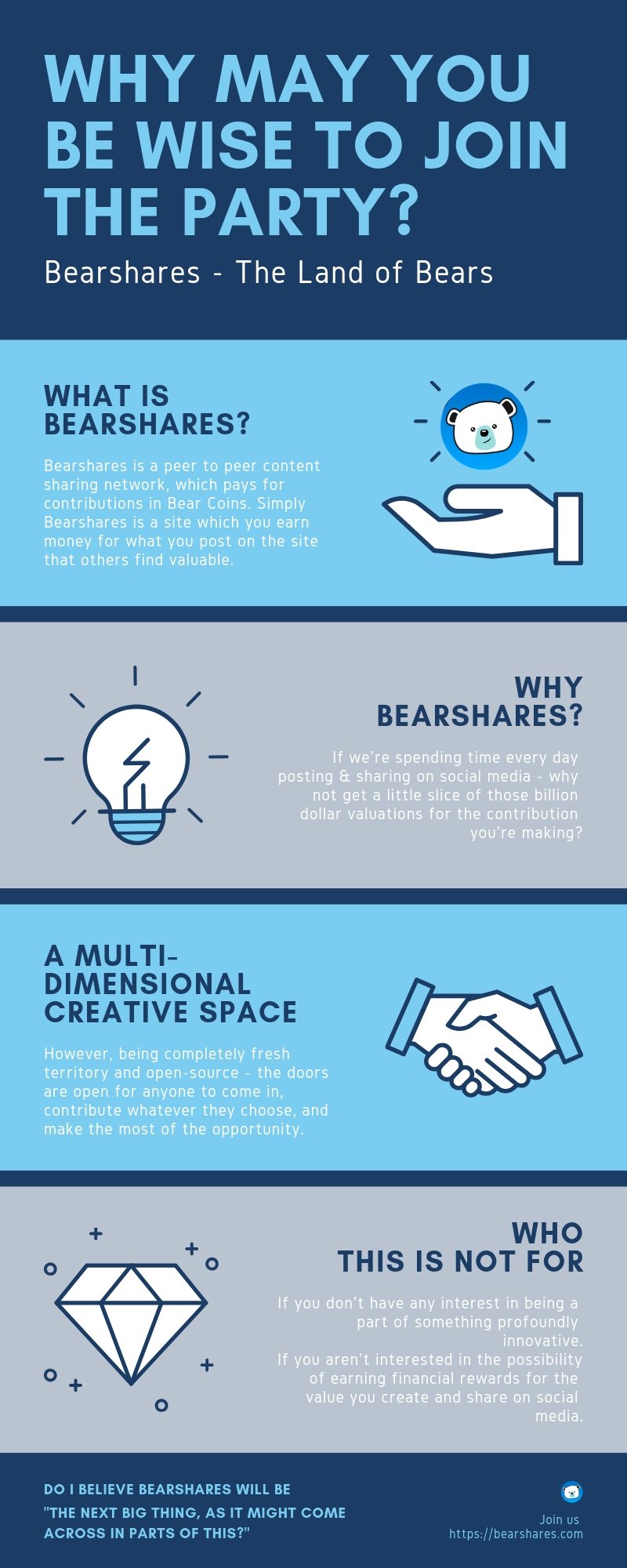 Just go bellow link and Sign Up now..!!
Hope you will like blogging experience in Bearshares also. Comments are highly appreciated. Don't forget to express your gratitude.

Image Source : Bearshares

---