to day it was raining all day long so no ride to day but was out yesteday so a got my 3 rides anyway.
just starting playing minecraft lol..so did it all day to day so sort post need to sleep.
anyhow. food going good. salad man going strong. am starting to be good at getting good deals a think its not so expensive as a was thinking. on the biking not the best week I decided to accept a school space so a was a bit in frezz so had trubbel getting out on my bike. just in 4 weeks or so..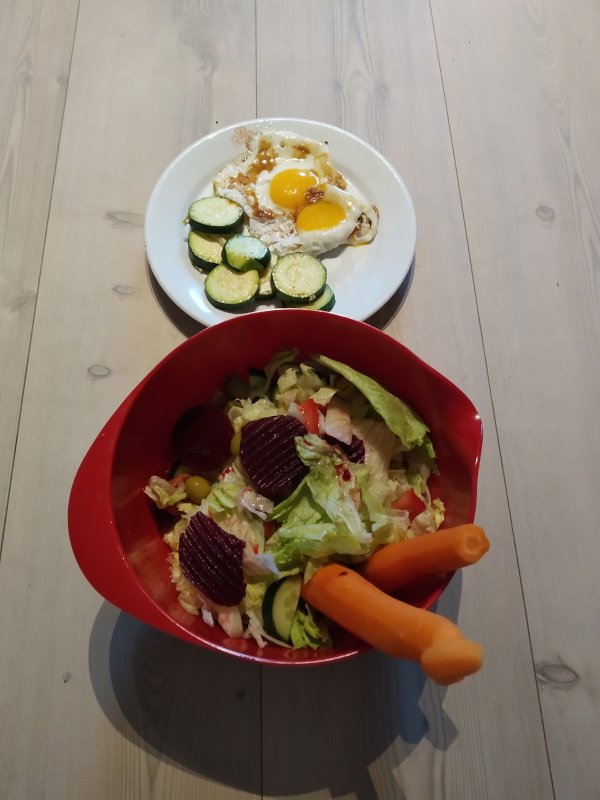 a dinner :)
now the bad list:
its summer and no air conditioning at work..
monday noting
Tuesday ice cream at work
Wednesday noting
Thursday ice cream at work
Friday ice cream at work
Saturday ice cream at work
Sunday noting
now biking list (target at least 3 trips per week.
Target done
Tuesday Kikut 55km or so.
Wednesday movann 50km
Saturday movann 50km