I shut off my AUTOFEED to Social Media for this post...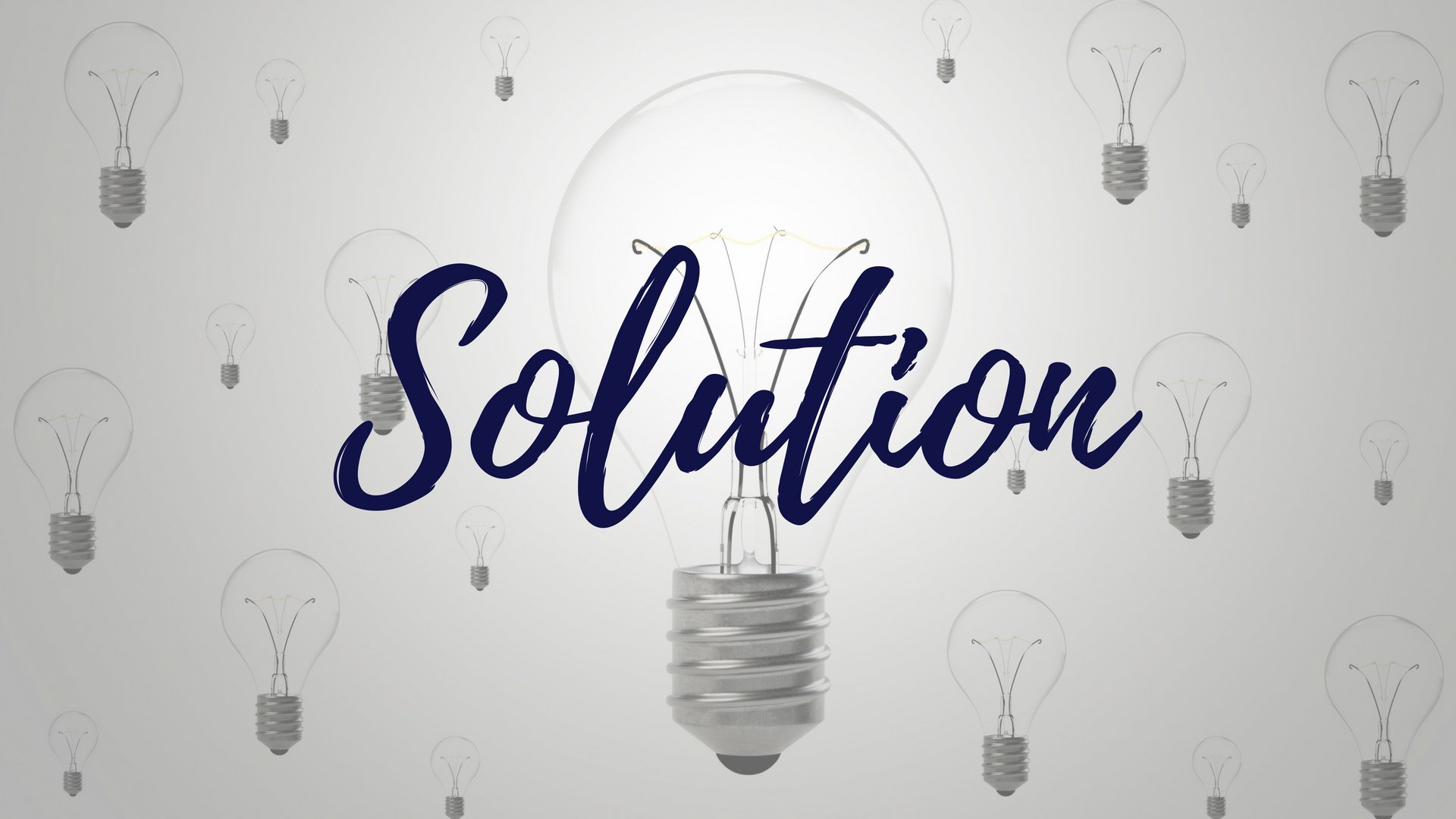 I just got done reading a really cool article called, "Why Blockchain is Hard" written by Jimmy Song on Medium.
Today I also read, "Spammers Gonna Spam, Focus on Original Content" by @sorin.cristescu who left the link in a comment on yet another post I read, this one by @meno, entitled "An Ode To Spam." Whew!
The topic of spam on the blockchain is a hot topic. I've commented quite a bit on various topics surrounding Steem Blockchain but I'm not the best technical writer so often I fail to make an effective point; only leaving some food for thought behind (usually looking like a half eaten sandwich, lol.)
Some things of note. The whitepaper, bluepaper, the code, the bitcointalk thread feedback, the entire actual transaction record since the genesis block 100% do validate the following facts:

Emphasized screenshot borrowed (sorry) from @sorin.cristescu
I really don't know what this "Old Steemit" people imagine is. I signed up in early 2017. Although I didn't post, you can have a look at what it looked like then (and earlier) by checking out the Wayback Machine -> Here
Note: Since you can only see the front pages day to day, if you want to see the actual posts you have to copy the links, get the original link, and paste it onto Steemit now. Because the links never expire.
Oh my! Hundreds of dollars for a picture! Oh my, shit post makes $800 with no bots! Oh my, circle jerking! Oh my! What's my point? Where is this "Days of old when things were different."
Never existed.
Imaginary. Like Spaghetti Zeus and his thunderbolts of fury. Fake news.
Granted, I wasn't active. Sure there was quality content. There's quality content now. And then, there were far fewer accounts. I can only look at every post that ever existed and compare it to now and see not much has changed that much since then as far as ratios. Steemit now has 1 Million Accounts. And if you look at #introduceyourself and similar tags you will see new users coming in every 5 minutes. To make matters even more intense, once HF20 hits with simple signup; it's possible that will be every 5 seconds, like Facebook.
Next, as @kevingwong pointed out in his post here it's also disadvantageous to distribute wealth on Steem Blockchain at the moment. Even more importantly to note, people that buy into crypto don't buy in to be philanthropists, okay? And they certainly don't buy in to eternally #hodlgang. As I pointed out in my comments on @timcliff post, "Proposal to Make Spam Less Profitable," Steem Community doesn't really want investors, that's a lie — Steem Community wants BENEFACTORS. It wants people to come put in a million dollars, and walk away and never look back. And if by chance they are to create content, they want long form content that takes days to produce (original) and then to wait for someone to MAYBE find it and upvote it organically. And that's for keeps, because putting your content on this blockchain is forever published. Nope, don't self-vote (even if you're a Redfish.) Let's look at the current shame game.
1. Thou shalt not use or speak of any other blockchain (especially EOS)
2. Thou shalt not highlight the flaws of the brains in public but shit on the blockchain, that's fine...
3. Remember the Old Steemit (that didn't exist) and keep it's values (Who exercised values? Name names)
4. Honor thy friends and network and build your tribe, but don't circle vote that tribe you build, ohhhh no
5. Thou shall not upvote thyself despite buttons everywhere encouraging that very act
6. Thou shall not commit vote selling, vote buying, vote exchange or any other actual free market agreement
7. Thou shall not steal the reward pool that belongs to nobody and is a technically a first come first serve thing
8. Thou shall not tell the actual truth or break anyone's agenda, fantasy, or cognitive dissonance
9. Thou shall not covet thy fellow Steemians payouts, rather, be happy and just invest more
10. Thou shall not make the rich richer, or aspire to be rich, or aspire period. Hate yourself, it's far more selfless
Am I getting a bit too bitchy here? I can see the upvotes just floooooooding in like when Moses parted the sea and then the Egyptians drowned when the... did that happen too? Oh my bad.
And the final commandment, love thine enemies. Problem is, can't tell who from who sometimes because self-worth here is as variable as everywhere. It's a human condition. No inferences, or implications. I remember something I said in a comment and here I'm stroking my own titts, I said the biggest flaw on Steem is human, and there's no Hardfork for that. But I'm not talking about who you probably assume I am...
Let's Talk About GREED
I'm a mother. I have three children. I'm divorced and I'm a single mom so I provide for my kids all by myself. I don't get alimony. I don't get child support. I don't get welfare. I wasn't left a house. Two of my three children are clinically disabled as well. Technically, I could fall in that category as well but clearly I'm not incapable of functioning enough to work so I don't go as far as to claim having spectrum differences is a handicap by default. That being said, I've been broke as shit. And I've been wealthy — twice over. I'm at a lower point than I've been previously, yes. And I'm getting my ass in order, again. Working like I do, on what I do, there are no guarantees. Even at the top of my game, I've had medical expenses come in and knock me on my ass (like my kid almost losing his damn eyeball- which could still happen.)
Now granted, there are people on this platform with a lot worse off life than I. I live in America on the East Coast. I have hot water. My apartment is clean. There's numerous reasons for me to be grateful and believe me, I am. I'm thankful every day I wake up, period. Because I could have been dead several times over and my kids would have no father OR mother. So with that out of the way, I know there are poorer people and people with sicker kids. However, MY KIDS ARE MY KIDS. My kids are MY #1 priority. Not YOU, not Steemit, not Steem..not Facebook, not this charity or that, not starving people in 3rd world countries. I worry about my kid possibly needing to have eye operated on again and if I can afford that, cash. Again, no welfare mother here. So I work my ass off. Then on top of that, I have to raise the little gremlins too! So I have to work my ass off, do homework, bath them, do all the mommy AND daddy things. Of course I know some kids don't have any parents at all (double face palm), my question is — am I GREEDY? AM I SELFISH?
Let me answer that for you. Yes, I am. At the end of the day, my #1 priority is me and mine. If Z-poc were here, everyone is getting a shell to the face friend or foe unless you held me down effectively and you're fit for evolution. No dead weight. I'm a team player because it's a team sport. Don't get it twisted.
Here is MY REAL POINT THOUGH and the importance of my post "Do You Have A Darkside?" The answer is yes. You're the same way, argue if you will, lie, bs me if you want- crapola. We're friends BUT you have a family, responsibilities, yourself, your bills, your job, etc. It doesn't mean you hate me but you're a lot nicer because it works for you and helps you sleep at night. Me too.
I have some news for you. There's nothing wrong with being selfish. It's only detrimental when you're selfish and also not simultaneously generous.
My question is, does my ledger have to reflect my generosity to be avoid being labeled? If you didn't know my whole damn business like I spill it, and just made money and took it out — would I be a dickhead? But now you know I have to pay for all this myself and my kid wears a metal eyepatch to bed and so, okay, that makes sense? Let me ask you, how many people do you condemn for their acts and you simply don't know their situation?
Oh but they're rich?! Shit is relative. I'm rich AF compared to someone starving in a 3rd world country. My 4 cent upvote is a blessing to them, to me I could get that returning my Pepsi can. It's not a slice of bread. It's not 2 sheets of toilet paper. Oh but I'm grateful I have a toilet... which I won't have if I don't pay my bills dudes and dudettes.
I shouldn't have come to Steem to make money. My bad. It's a crypto-currency. It's a platform where you earn for time, work, thought. My bad... not. I put in MY money, money I could put into oh, Tether? Can we chill with cosigning each other's bullshit for 20 minutes?
Opinion
This is my opinion, not advice. Take it or leave it. Here is how I would change things.
Stop trying to tell people how to use their own money. It's not yours. The reward pools isn't everyone's, it's NO-ONE's. The only thing you're entitled to is your power granted by your own vests, that recharges. That's it. Use it how YOU want and don't worry about how other people use theirs.

If you don't like the protocol, learn some code and fix it and stop bitching and make content instead of your content being all about bitching about Steemit. By now if you took all that energy and made a pull request, maybe it would be different. And if not, maybe it's not supposed to be and maybe you got your ideals messed up. Maybe you're not cut for the jungle.

Clearly, if you open your eyes you will see this was never implemented for charity or the charitable at heart. It's quite clear it was designed for business purposes in mind. Does that mean you have to change your values? No. Do you think you're going to win against the core protocol and every backbone account on it? Value your time, money, and life more than that.

Focus on what you're bringing to the table more than what people are taking off the table. Stop slapping people on the wrist when they reach for the bread. You missed the entire point of this experiment.
Is This Negative?
Let's talk about happy things, shall we? :)
If you give a read to the first article I mentioned above, by Jimmy Song, it will explain how a blockchain is a database. Now once upon a time, Steem blockchain was the sole database of a single app called Steemit. And it was mostly used for blogging in a way that developed into a blog culture and community. That is not the case any longer. In addition to there being 50+ working interfaces and apps of all kinds on Steem, there's hundreds in development; and who knows what could pop up. Steemit.com FAQ and all the culture oriented guides only apply to blogging blogs through Steemit.com interface.
SMT's will allow 2 other tokens per post or comment. That will open amazing doors for new ways of using the wallet, memos, apps, and more. Good Person Token is something Steemit will be deploying I guess to help with Identity and other things like rewarding behaviors they define as good.
What's an SMT? Basically, some Steem is BURNED/NULLED to produce a new token. You can make a token right now by NULLING some Steem and doing it the long ugly way. Same idea. It can have it's own subchain/sidechain whatever you want to call it. It can have different rules. Steemhunt is a great example with their predeveloping token concept.
Even more, take a look at apps like Dtube, Steemhunt, Parley and others. You won't see all of Steemit's posts in those apps. That's the future of Steem Blockchain. Steemit is sort of a transparency app that will let you see the deep dark web of Steem Blockchain-- well at least what isn't downvoted. If you install a condenser, you will see even more. The point? Steemit to grow, needs to adopt the same methods as Steemhunt and only show what bloggers want to see OR bloggers need a new interface OR bloggers need to adapt to what's coming beforehand. Because it's going to DESTROY many viable businesses developing on Steem like Steepshot or Decentmemes the more there is controversy and downvoting and things like that. It's clear everyone is not on the same page.
Future
To my understanding — correct me if I'm mistaken — but Good Person token is Steemit's contribution to the validation and identity issue. What will be your contribution? And HF20 is removing delegations upon signup, and bringing a requirement of a minimum of SP to be effective. It's also removing the dust vote and making that SP requirement across the board.
Apps built on the blockchain will be most effective dealing with spam on a visibility level (web level) by hiding and filtering things better. Again, look at how the newer apps are doing it. They don't even show the content from other apps. They will earn Steem and their own coins. They'll probably have their own wallets. They select the content they like and put it on their front page according to their own subjective algorithms.
Likewise, just like the thing I'm doing with my curation blog on steemdaily.press (which is getting a major facelift) and my on-boarding project, same- I'll display what I pick and just not show what I don't pick. Isn't that simple enough?
Websites will be able to post to Steem what it allows and also grab selected content from the blockchain. (So that rules out @scottcbusiness tag indexing ideas along with welcomebots regulations and more.)
Steem Blockchain is slated to become multi-app, with multi-token pools, and more.
What about "Classic Steemit?" Some have found the direction of other coins more their flavor. Others suggest an SMT, sidechain, and interface that operates like a blog without the other apps and interface posts visible. Who knows. But I'm not upset about it. I think it's GOOD for the Steem Blockchain, and the development of Hives brings even more hope because communities can form and regulate themselves according to their own values in a similar way to what's already formed on Discord among the hundred+ Steem based servers there.
Instead of focusing on what's being lost, look toward what could become.
Instead of worrying about this abuse or that abuse (which is admirable, don't get me wrong) imagine all the REDFISH you could have upvoted with that energy, how many posts you could have made with that energy.
Food for thought... I bit it first but I'm still sharing. You grossed out or hungry?