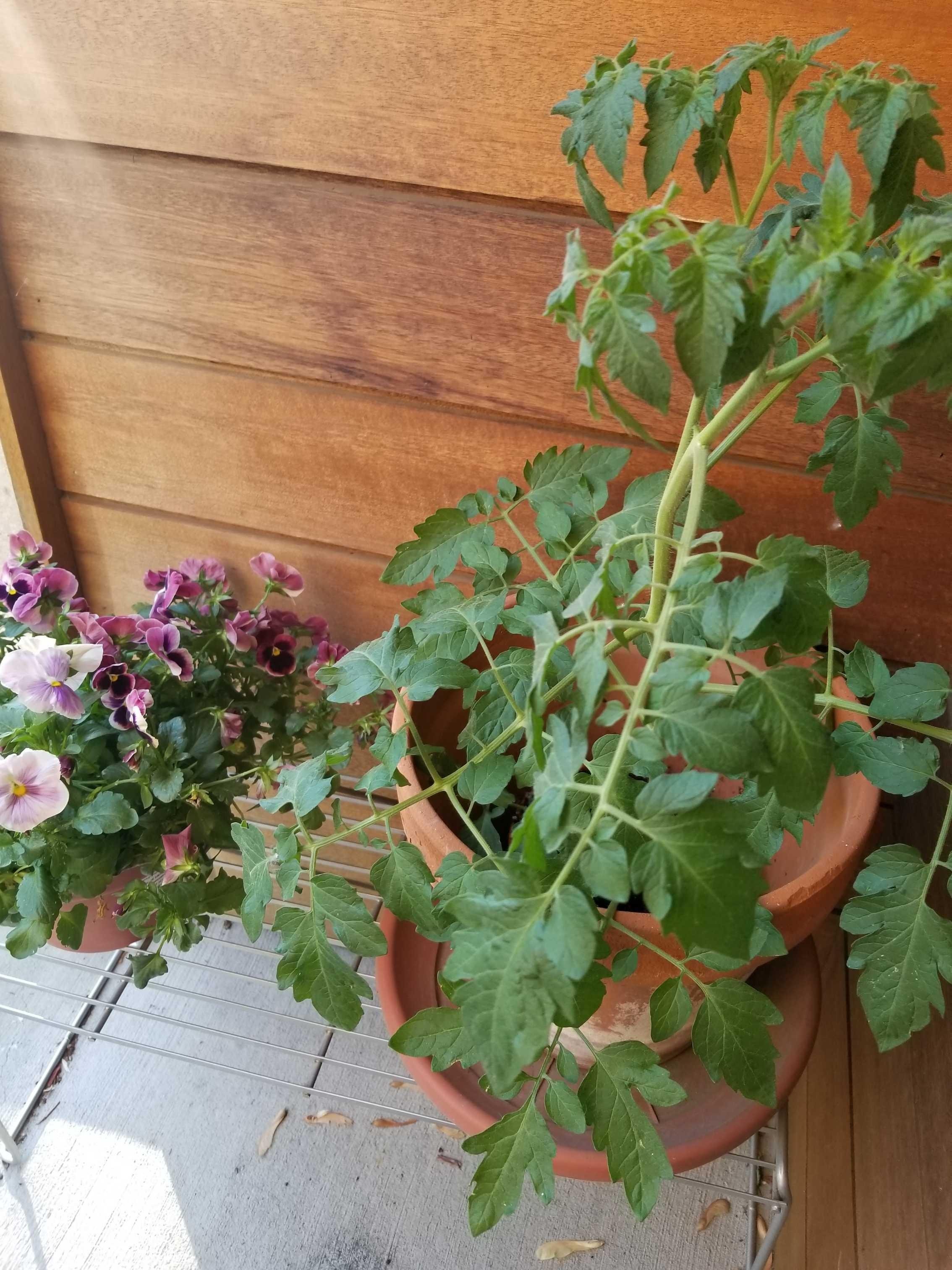 Cherry Tomatos
Just one lone surviving cherry tomato baby out of four. She is thriving though and ready to be re-potted.
---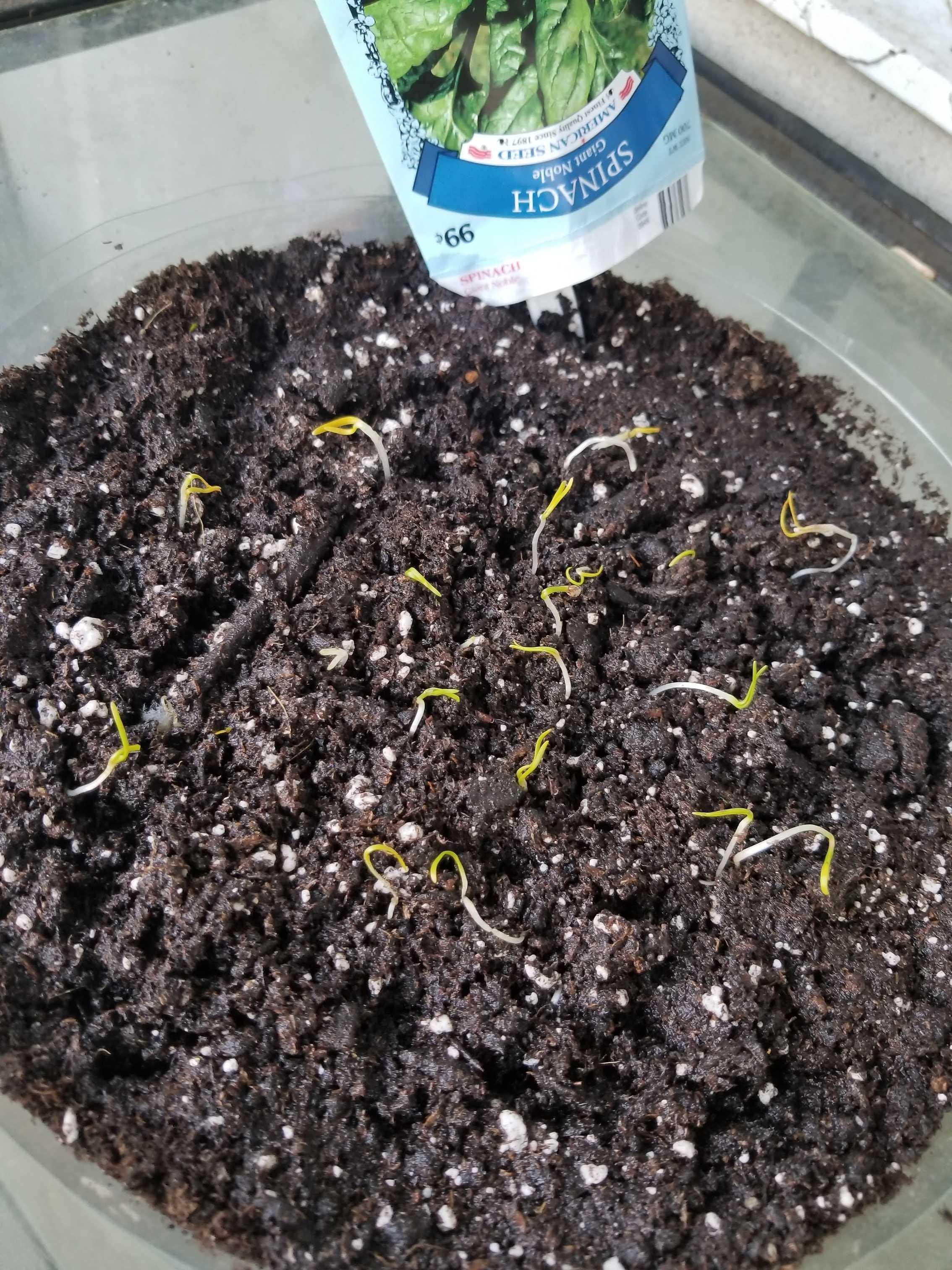 Spinach Sprouts
The spinach seeds were sprouted in a plastic bag and I just put them in dirt. They're yellow right now but they'll come back.
---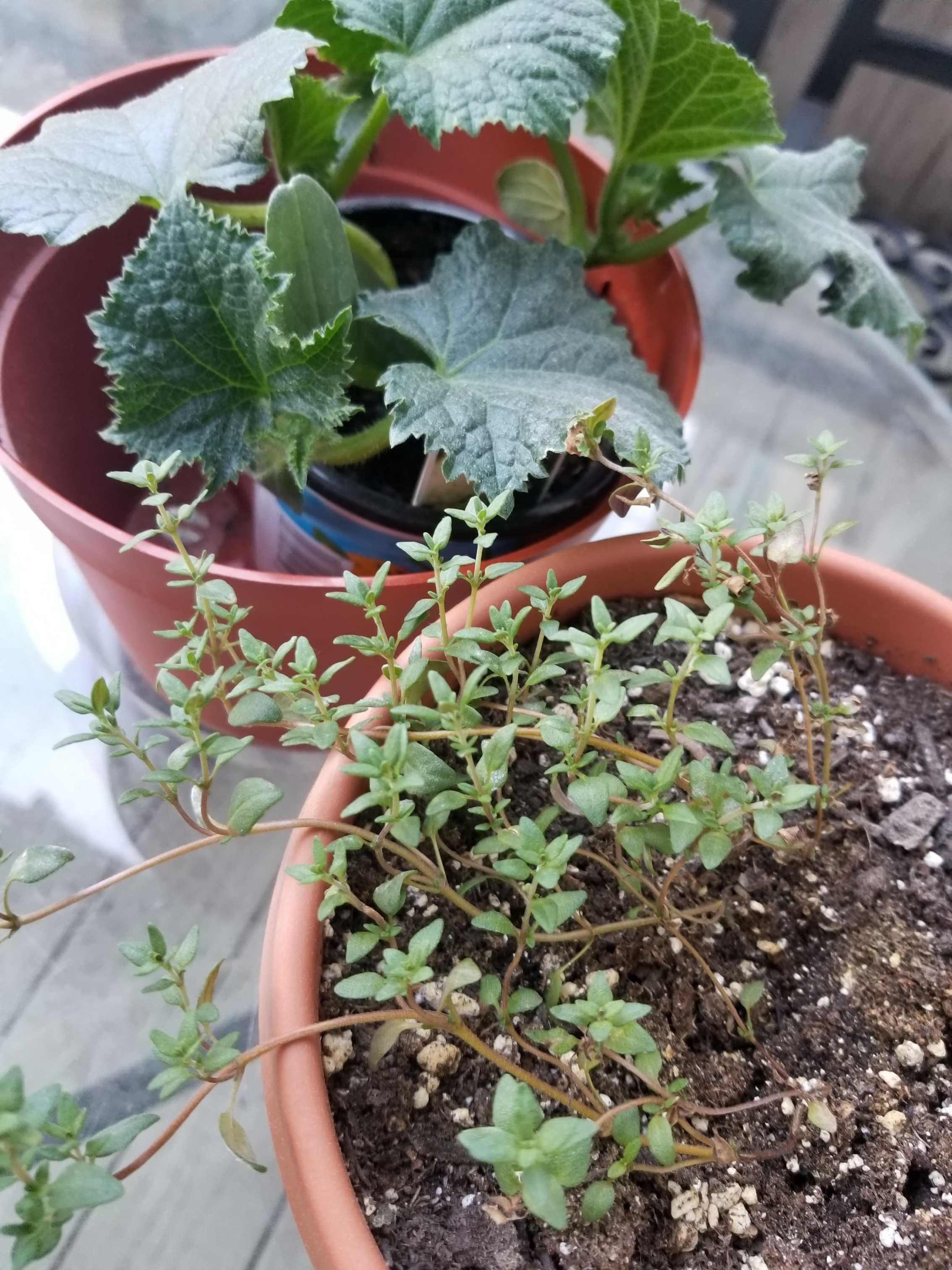 Cucumber and Thyme
So, I don't know how to really care for thyme and I'm still learning. I pretty much drowned this one before it got mad ha-ha. Just leaving it be until I can get some sand and gravel for it. Might seed more here. Cucumber is thriving and ready for a new pot.
---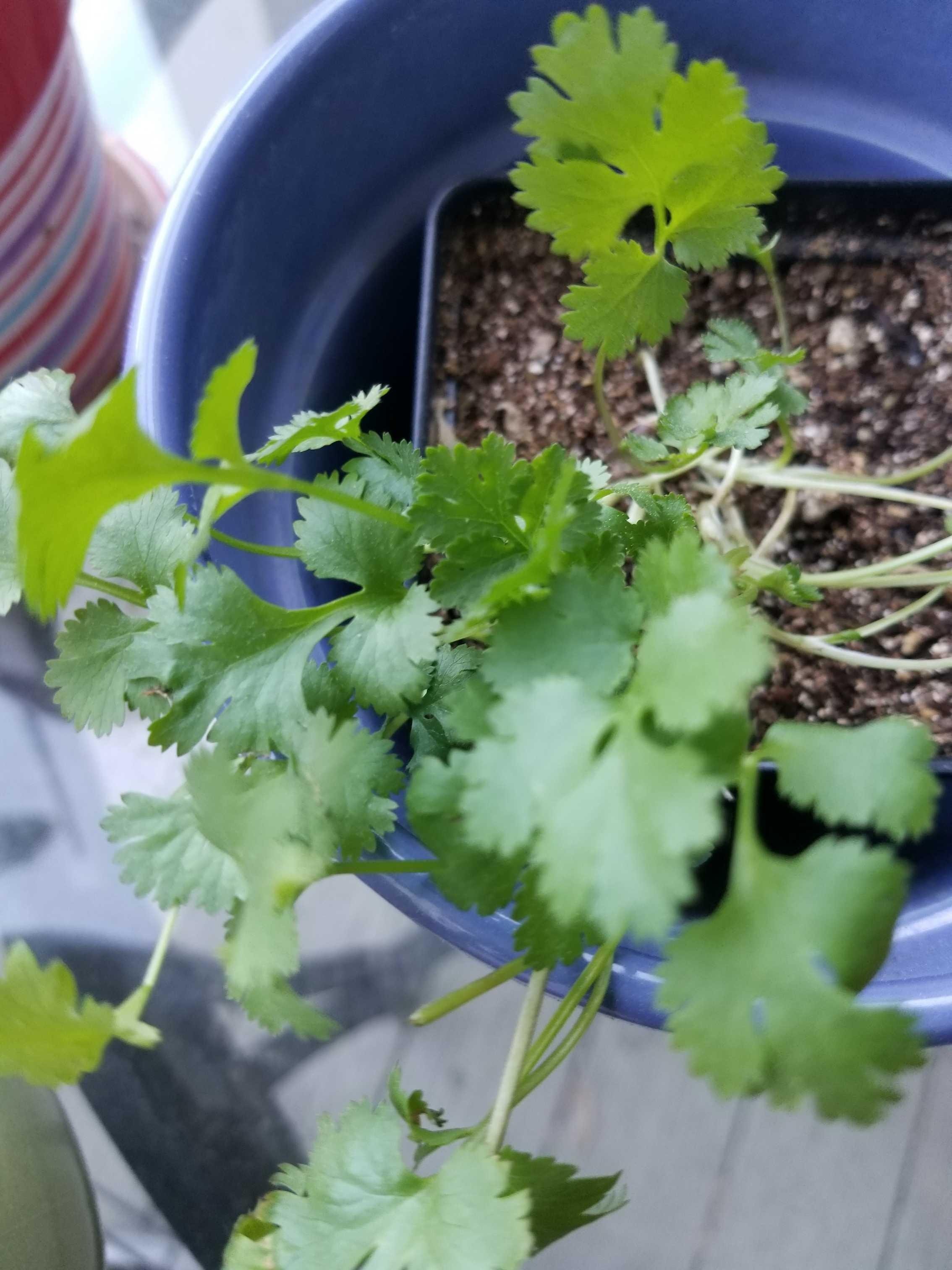 Cilantro
This guy got a sunburn and half died, along with the parsley. Pruned back, the comeback is doing better than the first round.
---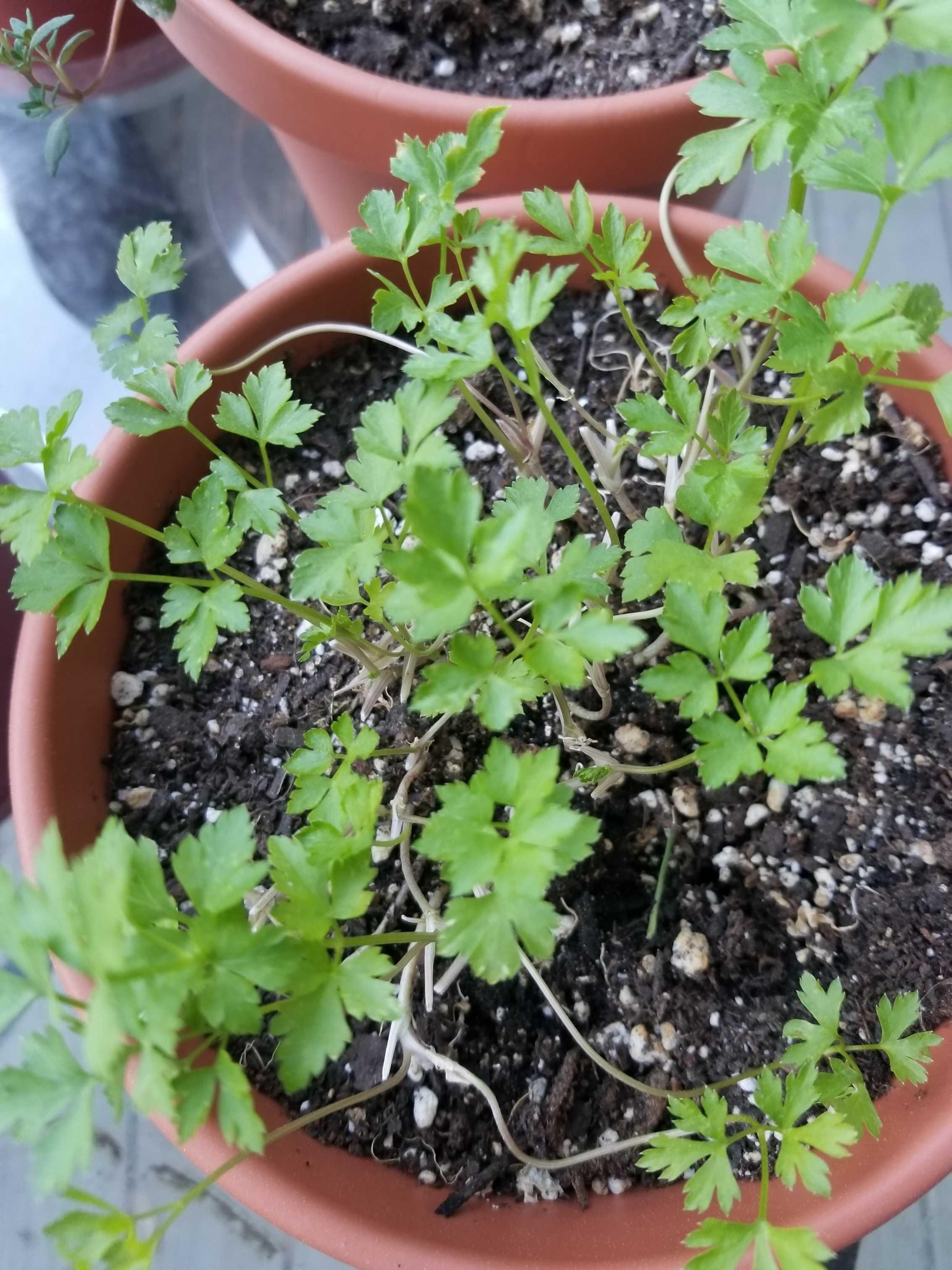 Parsley
Here is the parsley I thought I killed. Chopped the whole top off and the new growth is twice as thick. It was delicious too. The burned leaves joined the compost bucket. R.I.P. lol
---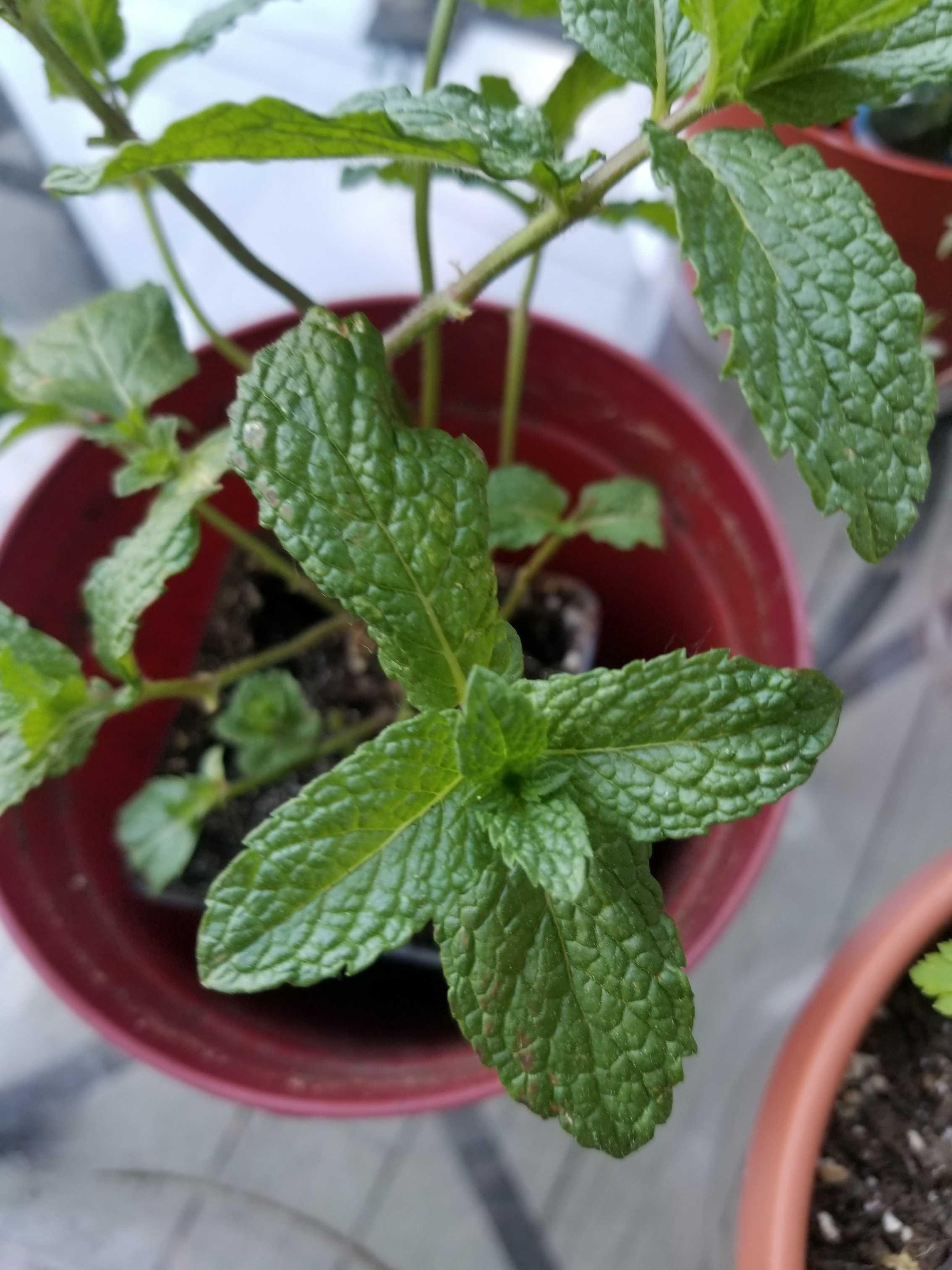 Mint
Also sunburned, she's back like a pheonix. She's also happier away from the Basil. I guess mint and basil judge each other lol.
---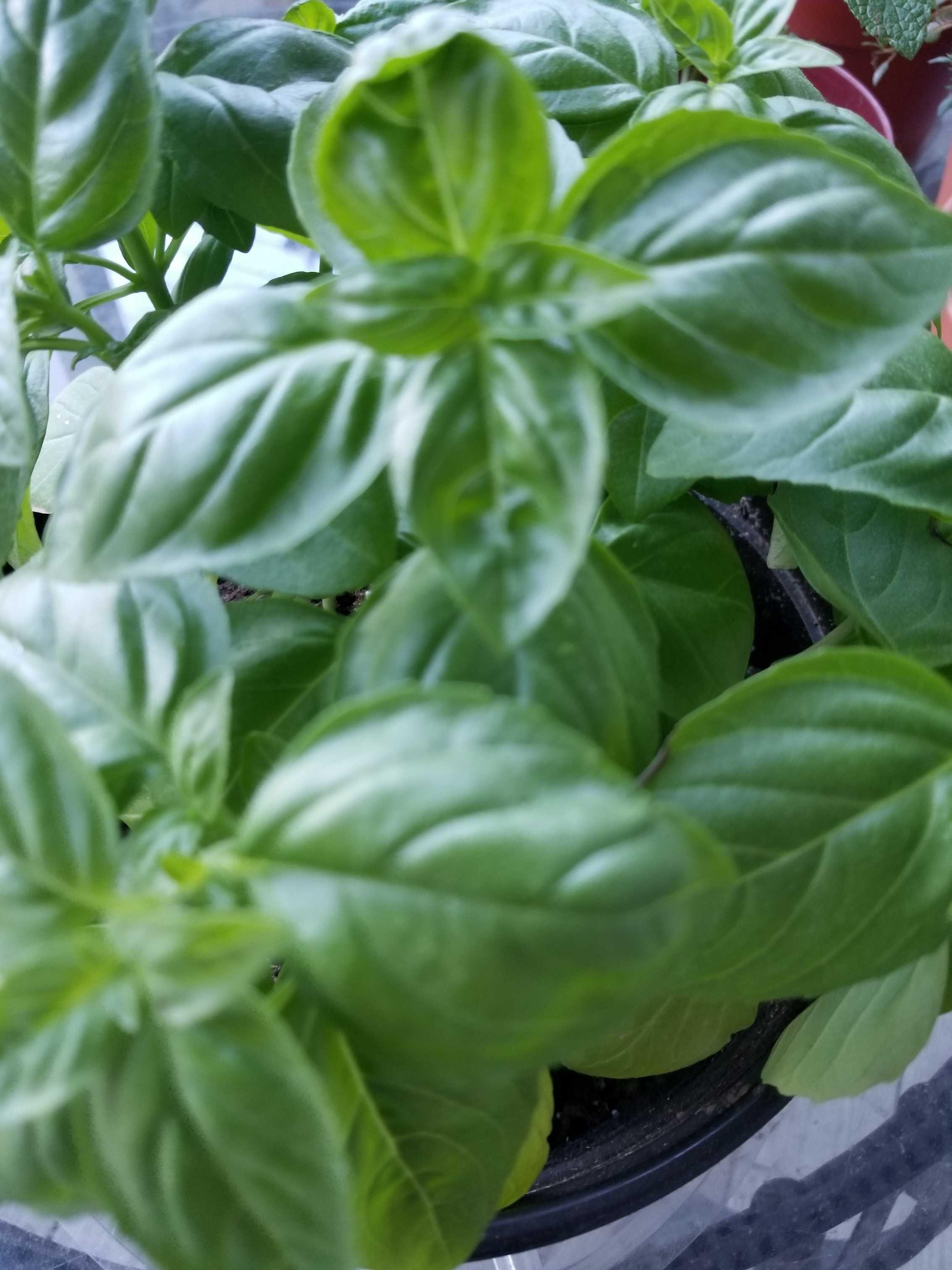 Basil
I think this is sweet basil. It certainly argues being next to the mint. May end up in the pot with Tomato. Trying to learn more about companion planting to save space, and square foot gardens.
---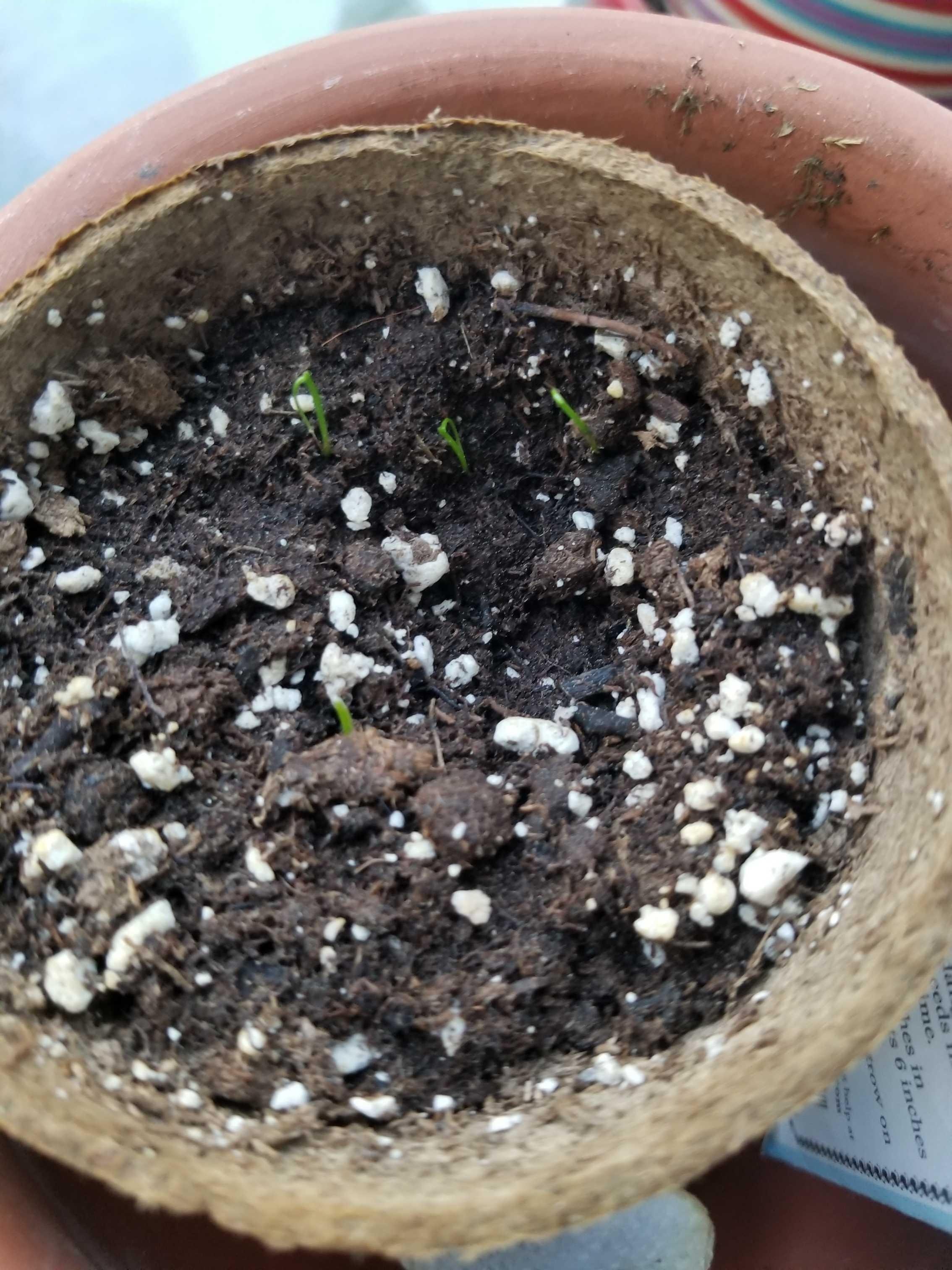 Chives sprouting
Sprouting from seed in dirt, these are just poking out. They sprouted super fast. Base was lobster fertilzer. Lol.
---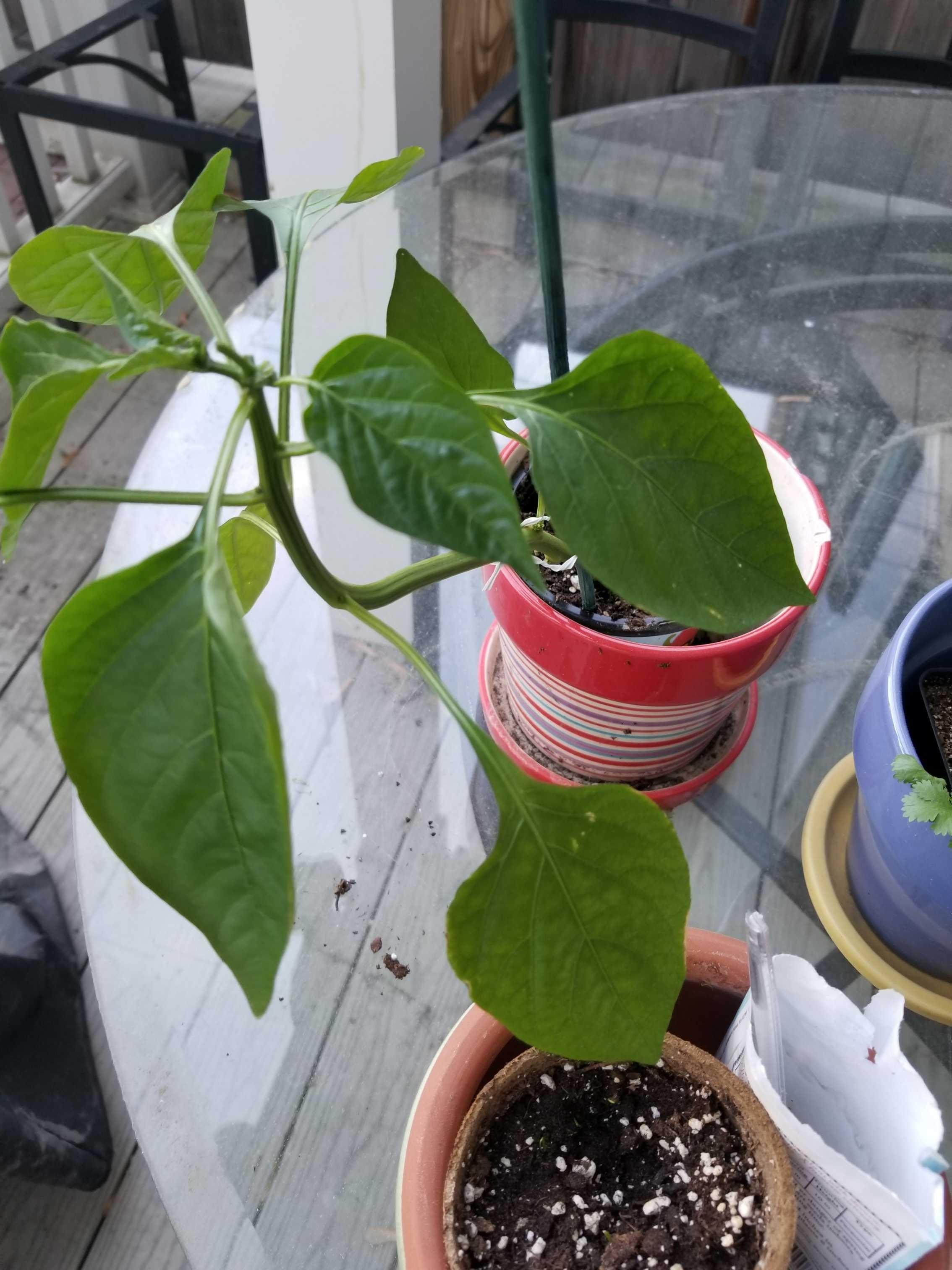 Sweet Pepper
One sweet pepper outgrown its pot. Pruned and moving to a new pot today.
---
Needed a break from coding and 3d modeling. Thought I'd work on the porch today.
First time posting a full blog from eSteem app! It is POSSIBLE!