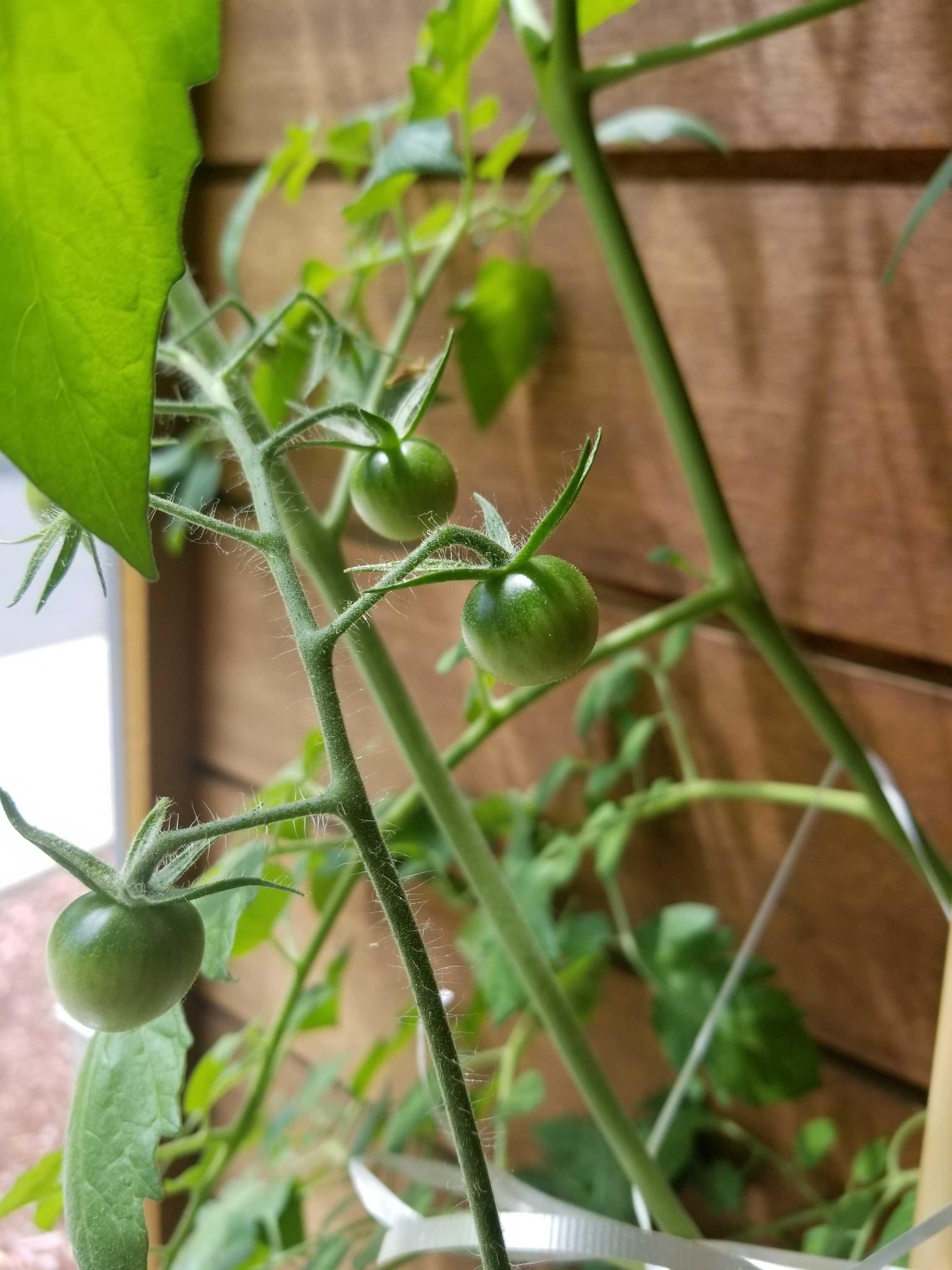 Very excited to share that out tomato plant has fruited. We have at least 6 bundles of blossoms and this mama is growing like a weed.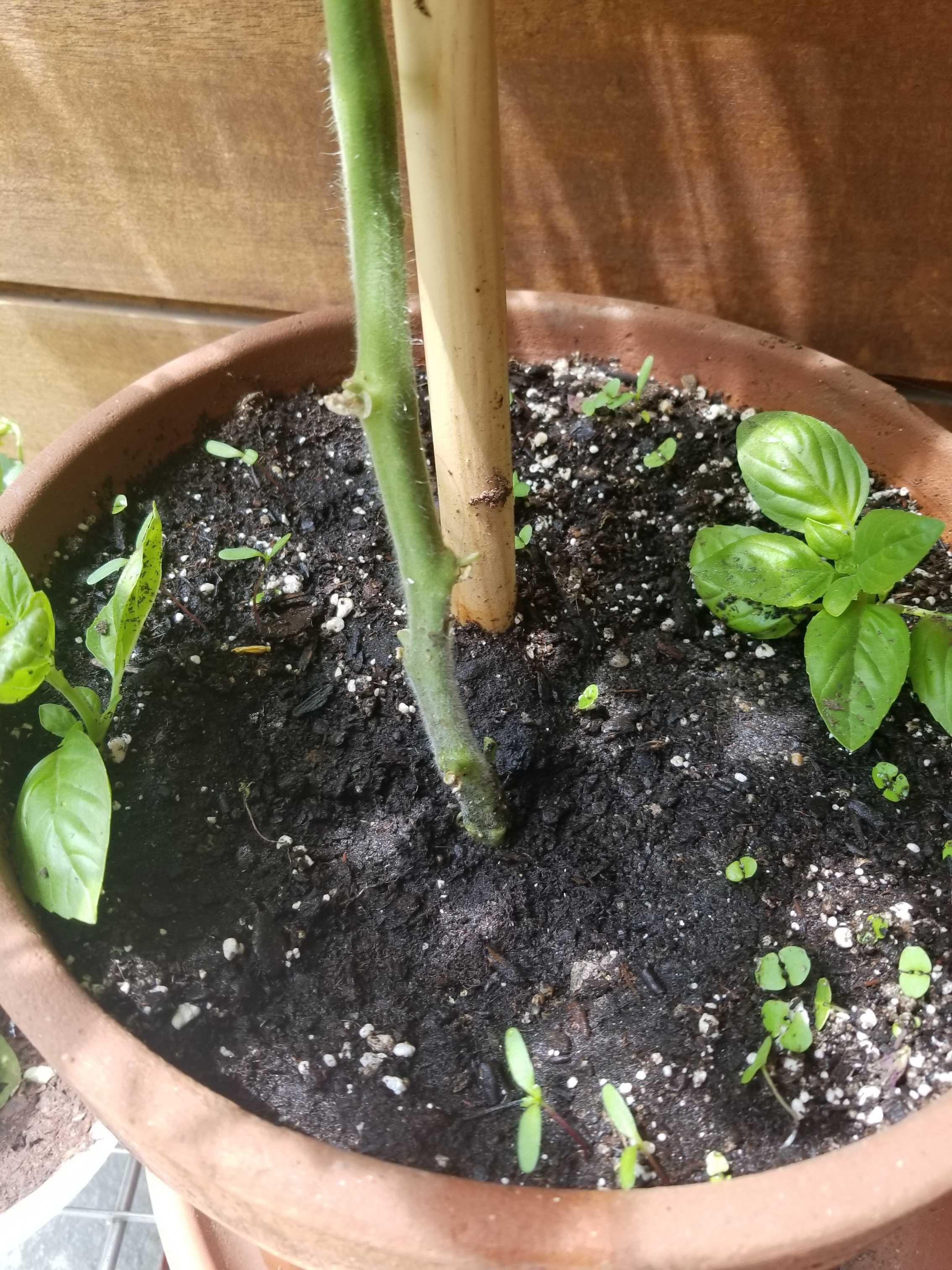 Below you can see I popped some basil cuttings in the pot as well. I pruned it but couldn't eat it all lol. So rather than freeze it, they went right in. They're stable at about 2 weeks now and growing as well. There's also some marigold seed sprouts. Sure they won't flower any time soon but maybe they'll help with pests.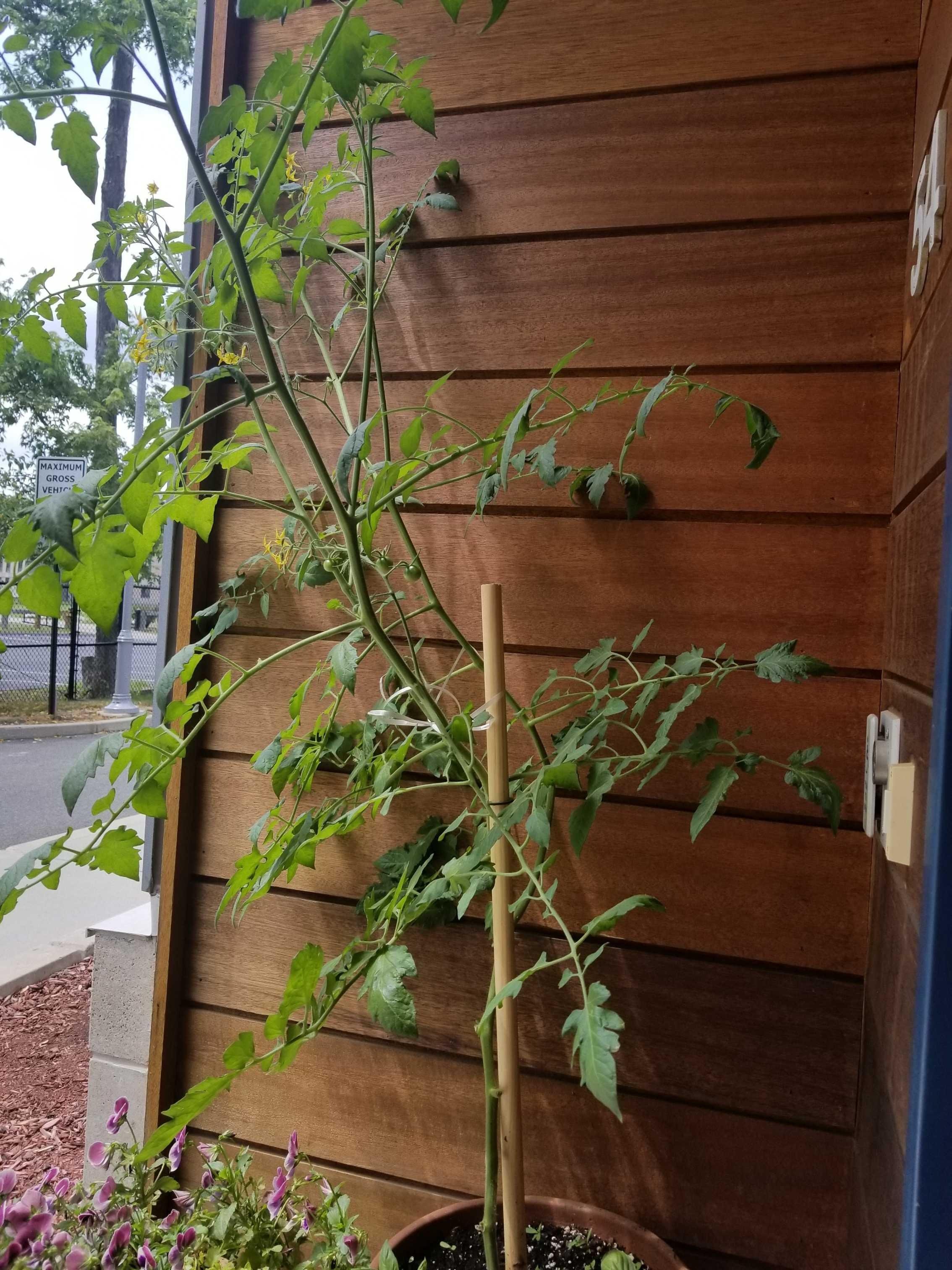 So look at how tall she is after only a few weeks. Remember the tiny pot she thrived in? This one is a few gallons. Still such a small pot for a big plant. I've impressed myself here.
Okay just sharing.
Have a great Summer.
---
Posted with @esteemapp mobile