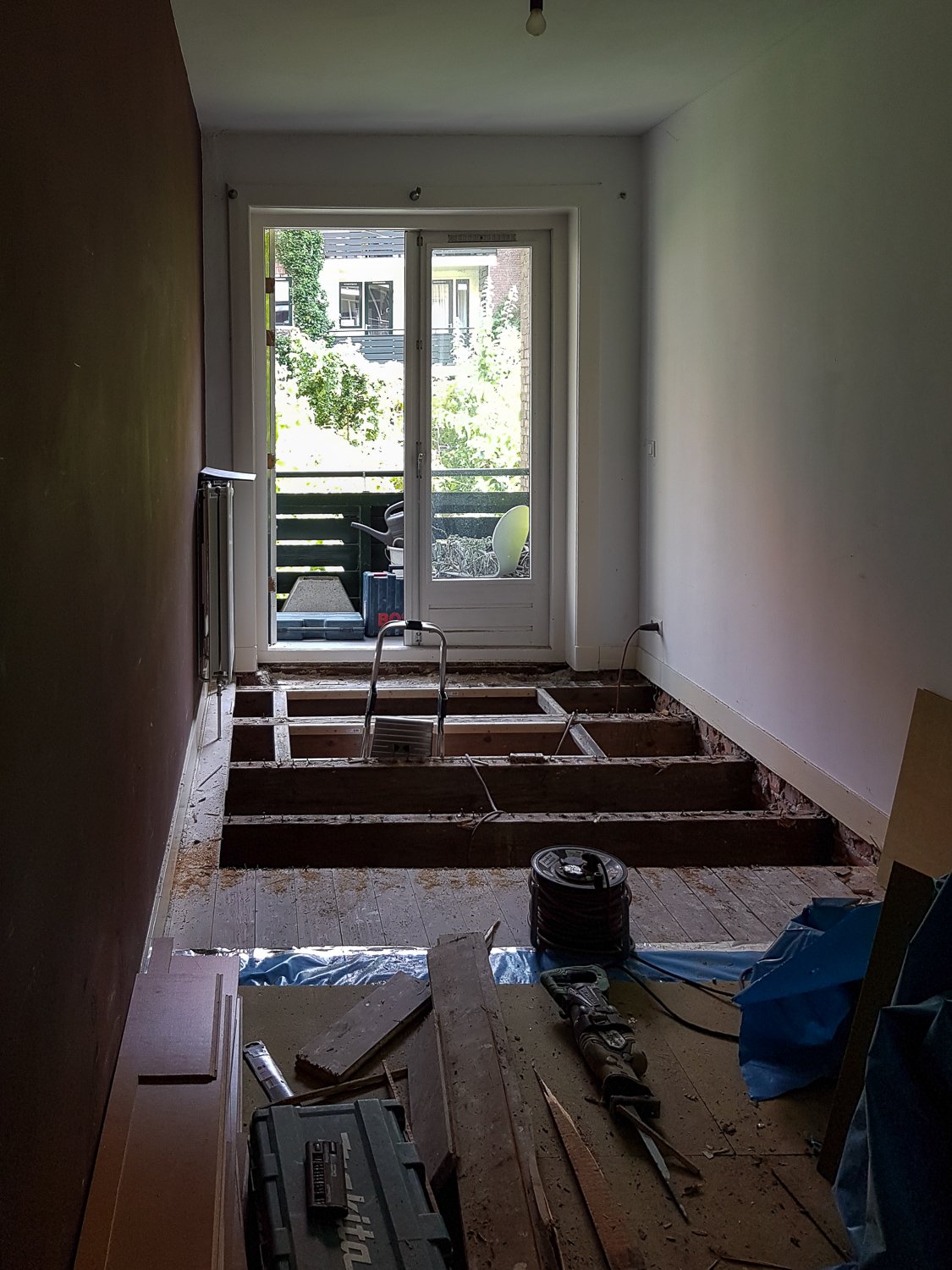 Amsterdam houses sometimes suffer from wet basements... A few years ago, during renovations at one of my neighbours, they discovered cellar fungus in his basement. Since we're all apartments with the same foundation, it made sense to investigate the other basements too. And surprise, surprise... my basement was fucked too... And I wasn't the only one.
They decided to fix them all in one go! But since it is a huge apartment block, a lot of planning was needed. And delays came with it.... lots of them.
So when I heard that I would be moving to Dublin (Ireland), I thought it was going to be a bit complicated to have my house renovated while I was abroad. So last minute change of plan and all of a sudden it was going to happen!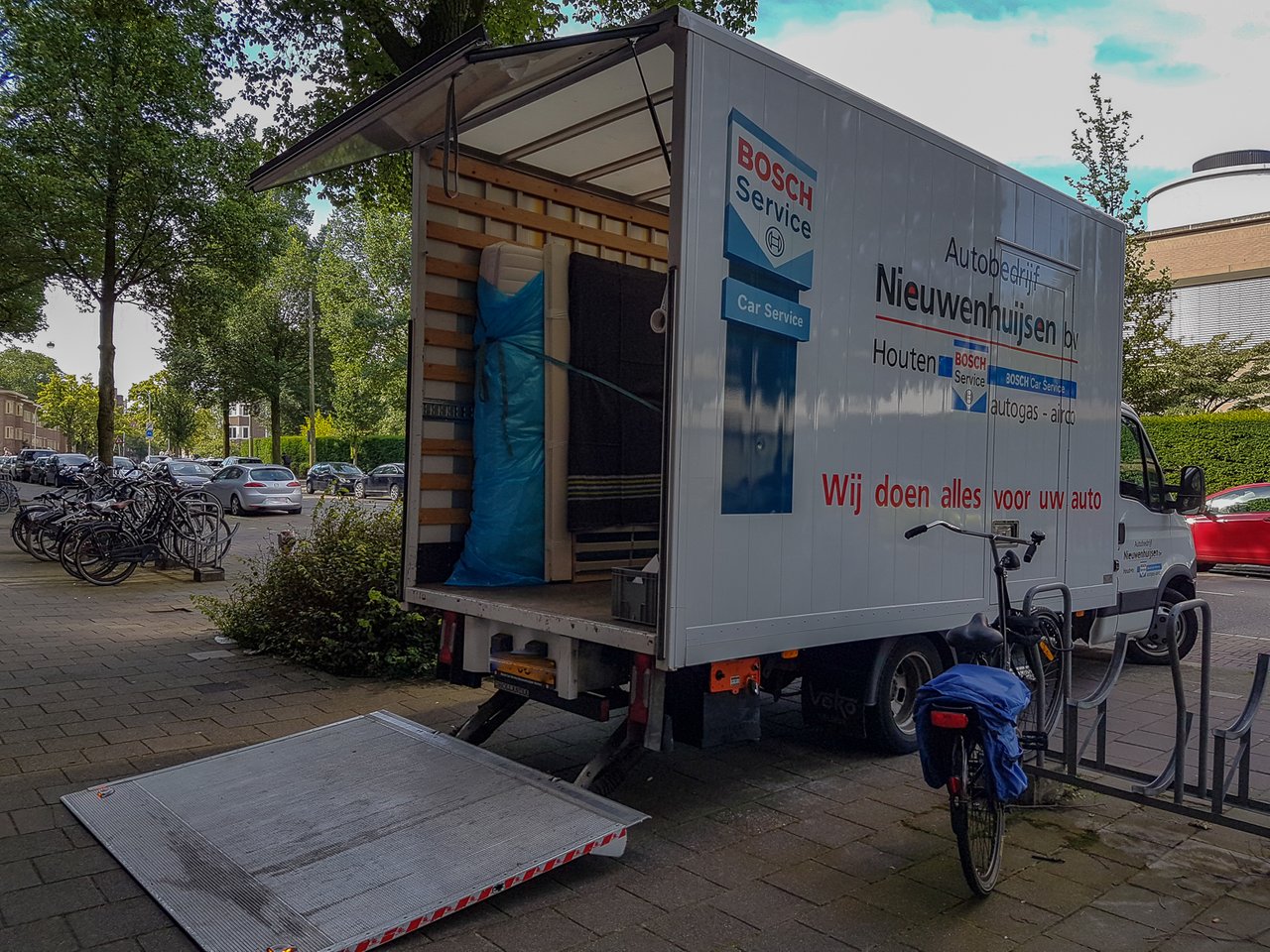 They said it would take 3 days... (you sure about that??). Both my bedrooms needed work. 5 Floor beams were rotten and needed replacement.
In the morning, the basement & floor guys were already at my house while we were still waiting for the movers to empty the rooms. It was chaos. I walked through the things that needed to happen to check if they had the same information (I always think of a situation where your leg gets amputated in the hospital because of mixing up some charts). Not everything seemed to be communicated well, and the men were so chill it made me nervous.
Then the movers finally came to empty the rooms and the big renovation could start.
My precious house just got wrecked! My front door was open the whole time and people kept walking in and out. There was no need to empty my living room, they said. But already after 5 minutes of breaking the floor, I regretted not getting everything moved out. Who would keep an eye on the people walking into my apartment? Would burglars take advantage of the open door policy? Would the fungus & dust destroy my piano? Will they destroy my stuff while walking around with beams and tools?
I had a temporary house 1 hour away from it all. I was reluctant to move but decided to go anyway, since I felt me being around would get on their nerves. Only halfway, I got a call... the key to the front door didn't work anymore. "Don't worry, we'll figure something out". In all the 10 years that I've lived here, I never had an issue with the door, and at this exact time, the lock failed...
They would keep me posted and I continued my way to my "vacation home". My next few days, I would try to relax a little. I found a nice place with a great view and a swimming pool. The weatherman warned us about an upcoming 40 degrees, so timing was perfect. I would install myself next to the ice-bath and not move until the heatwave was over (or the house was finished).
More about my temporary house later
Friday I returned to Amsterdam to check everything out. It was still a huge mess! Apparently, more things were rotten than they knew about. Not just the beams, but also the floor wasn't doing too well. And all of a sudden all my nightmares where I kept falling through the floor made sense.
A few hours later and everything changed. The floor is closed, the carpet put back and all of a sudden it looks like nothing ever happened. Right now the rooms are still empty. Monday morning the mover is supposed to be bringing everything back... Can't wait for this to be over.