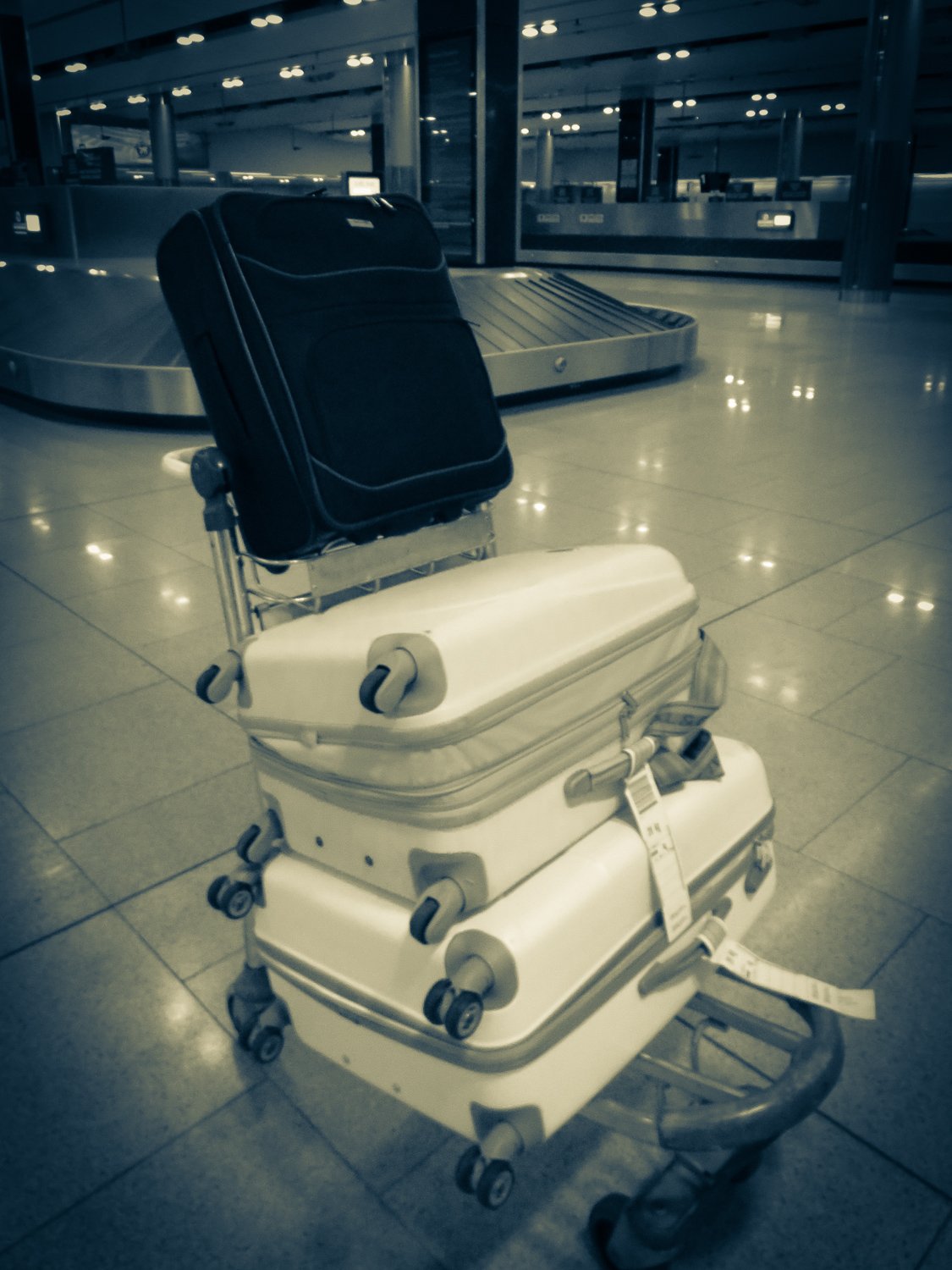 Three years ago, I moved to Ireland. Instead of using a relocation service, I put everything I thought I needed into a few suitcases and did my own moving. In these suitcases, you would find a sleeping bag, outfits for work and leisure, important paperwork, shoes, all my tech-stuff, rain-gear, etc.
I didn't have a house yet, so what could I possibly need? The first two weeks I would spend in a hotel and I just kept my fingers crossed that I would find something soon enough...
Let's say, that was a bit of an adventure. And doing it this way made it take a longer time for me to realise that I was actually moving to Ireland and not just there on a very long holiday.
The rest is history. I was lucky enough to find an apartment pretty soon, but it wasn't as completely furnishes as I hoped for. So I went to Ikea for an over the top shopping spree, assuming they would deliver which they would not for the small stuff. I went back to Amsterdam very regularly to bring another full suitcase with me on the way back to Dublin. And when I, one year later, moved back to Amsterdam, this resulted in an actual moving van having to drive all my stuff over.
But @r00sj3, why share this trip down memory lane now?
Well... I'm going to do it all over again. I just heard that it's official now!
I'm moving to Dublin!!
I am pretty excited to have found a job where I can have a meaningful social impact. My @SteemPeak buddies are teasing me about my new employer though. But it will probably be a good addition to my resume anyway. (I can't and won't give more details here, sorry ;))
So the coming weeks will all be in preparation for the "big move". Having done it before makes me a little too chilled this time with the risk of not thinking things through. I didn't keep the lists that I created last time. But I also don't want to go to Ikea for a second time to end up with triple of everything I need (with having everything double still stored in the Netherlands).
Last time I thought I was pretty clever to think about bringing a sleeping bag for the first night in my new house. What are things that you would bring if you can only bring 2 suitcases for the first 2 months in a furnished apartment? Apart from the standard clothes and things?